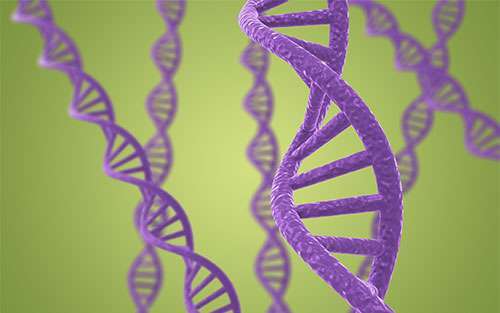 "All Cancer Patients Should Have Access To Genomic Testing" is the title of a compelling article featured in Forbes earlier this week.
Every pancreatic tumor is different. The Pancreatic Cancer Action Network (PanCAN) strongly recommends molecular profiling of your tumor to help determine the best treatment options.
Molecular profiling, also known as genomic testing, allows patients and their healthcare providers to learn about the specific biological characteristics of their tumor. This information can guide treatment decisions, including approved medications, off-label treatments and clinical trials, that may best align with the molecular features of the patient's tumor.
PanCAN Patient Services Case Managers can help patients, caregivers and their medical team learn more about accessing molecular profiling from the patient's treating institution or through PanCAN's Know Your Tumor® precision medicine service.
Thank you @Forbes @ESchattner for covering the important topics of #precisionmedicine and #genomictesting for #cancer patients. We strongly recommend #molecularprofiling for all #pancreaticcancer patients. https://t.co/CXQjNcUvcb https://t.co/0o39tw9NWT

— PanCAN (@PanCAN) March 6, 2018
The author of the Forbes article, Elaine Schattner, MD, wrote, "As precision oncology moves forward, the proportion of patients with actionable – clinically relevant, druggable – mutations is expanding."
Cassadie Moravek, associate director of clinical initiatives at PanCAN, agrees: "For example, just in the past year, a drug called Keytruda was approved for the treatment of any type of solid tumor that has certain molecular alterations. We've seen a few patients discover these alterations through Know Your Tumor – and there's no way they would have known about them, or considered Keytruda, otherwise."
Schattner also asserts that finances shouldn't restrict patients' access to molecular profiling. She wrote, "The expense of [molecular testing] will only exacerbate disparities in patients' treatment options and, almost certainly, outcomes."
Through Know Your Tumor, PanCAN covers the full cost of coordination services provided by Perthera, the precision medicine company that the organization partners with. To learn more about costs involved with Know Your Tumor, check out these frequently asked questions or contact PanCAN Patient Services.
Another way that PanCAN is promoting molecular profiling is through its affiliation with the Harvard Business School's Kraft Precision Medicine Accelerator. Along with four other leading cancer organizations, the group created the Right Track model for patients. In addition to the right team and right treatments, patients are encouraged to get the right tests – including molecular profiling.
"We commend Dr. Schattner and Forbes for publishing this important article highlighting the value of molecular profiling for cancer patients. We're proud to offer our Know Your Tumor precision medicine service to pancreatic cancer patients to ensure that they consider all treatment options that could improve their outcomes," Moravek added.
Contact PanCAN Patient Services to learn more about molecular profiling, Know Your Tumor and any other pancreatic cancer-related topics.