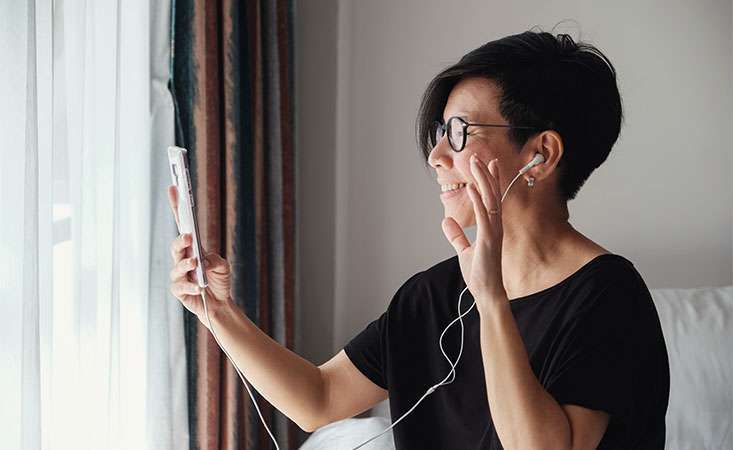 Editor's note: Please continue to follow the U.S. Centers for Disease Control (CDC) for updated information and guidelines about coronavirus disease (COVID-19), and pay attention to policies and restrictions specific to your state or region, as they are constantly evolving. Please also speak with your healthcare team for personalized information and instructions.
Social distancing. Quarantine. Stay-safe-at-home. These terms are more and more commonplace as local, state and federal governments make decisions on how to best keep Americans safe during the spread of COVID-19.
By now, all of us have been encouraged to practice social distancing (deliberately creating extra physical space – at least six feet – between each other to avoid spreading the virus).
If you are a pancreatic cancer patient, caregiver or family member, the Pancreatic Cancer Action Network (PanCAN) recommends preparing for the possibility of further restrictions designed to slow the spread (which we are covering in today's Part 1) – and making a plan in case someone in your house becomes COVID-19 symptomatic with fever, cough and shortness of breath (to be covered in Part 2, tomorrow on the PanCAN blog).
As always, PanCAN's PanCAN Patient Services is here for patients and families who have questions or concerns at any point in their pancreatic cancer journey.
6 Ways to Prep for Further Social Distancing
Make a list of personal emergency contacts – relatives, friends you can count on (to help from their home, if necessary), neighbors – and keep it in a place you will remember. Check with those on your list to ensure they're OK with being listed and that they know what you might need from them (for example, a neighbor could pick up a few groceries for you on their trip to the store).
Gather contact information for your healthcare providers – office phone numbers and email addresses, local hospital emergency room numbers, pharmacy and insurance provider information – and store in an easy-to-find place.
Have your medical records accessible in case you need to seek treatment from a different doctor. This should include a list of medications, other diseases and medical problems, drug allergies and a history of cancer treatments (including when your last treatment was), if applicable.
Ensure that you have enough of your medications for an extended period of time – or consider a plan for how to get refills. (Note that cities that have put stricter rules in place regarding leaving home are allowing residents to leave for medical appointments, pharmacy visits and grocery visits.) Also, find out if your prescription refills may be available by mail.Also to note, because there may be a higher risk of COVID-19 in people with diabetes, it's important to make every effort to keep your diabetes controlled.
Contact your healthcare team for advice on how to proceed with doctors' appointments and pancreatic cancer treatments, if you are a patient. This could include rescheduling them or receiving them elsewhere – or postponing or canceling them.For example, if you are healthy and in regular follow-up (no active cancer), it may be best to postpone your checkup visit with your doctor until after the situation improves.

Some offices are also conducting "telemedicine," also known as "virtual visits," allowing you to speak with your healthcare team via video or phone call.

For patients who have upcoming surgery, chemotherapy or radiation therapy appointments, discuss with your healthcare team.

"The answer will depend on each patient and where they are in their treatment journey," said PanCAN's Interim Chief Medical Officer Joseph Herman, MD.

Try to have an ample supply of soap, hand sanitizer, rubbing alcohol and disinfectant wipes on hand. If your grocery store or pharmacy is out of stock, ask what day their shipments come in each week. Or consider checking in with neighbors who may be making trips and ask if they'd mind picking up any extras of items you may need.
PanCAN is here to help.
Contact Patient Central
for questions about COVID-19 and pancreatic cancer, as well as general information and resources about the disease.
Additional reading on this topic:
CDC: Coronavirus (COVID-19)
Frequently Asked Questions about Coronavirus Disease (COVID-19) and Pancreatic Cancer
COVID 19: What Caregivers Should Keep in Mind
A Message from Our PanCAN CEO
Important Information Regarding PurpleStride Events and Coronavirus Disease (COVID-19)
Grocery Shopping Tips, Healthy Meals during COVID-19