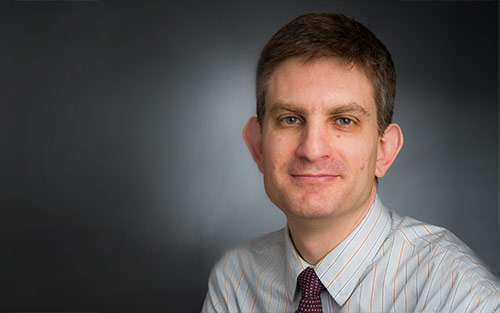 We are delighted to report that our grantee, Brian Wolpin, MD, MPH, has been appointed Robert T. and Judith B. Hale Chair in Pancreatic Cancer at Dana-Farber Cancer Institute in Boston.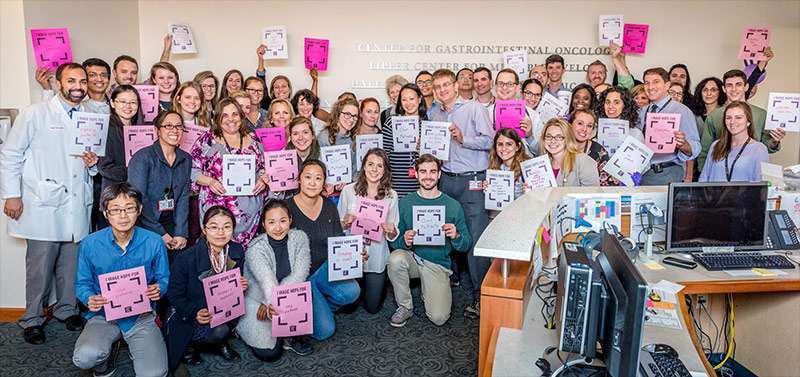 Wolpin (center) with his research team and other Dana-Farber staff raising awareness on World Pancreatic Cancer Day 2016
As a clinician and researcher, Wolpin has made incredible contributions to the pancreatic cancer field. He is the co-principal investigator for our 2016 Research Acceleration Network-2 Grant – our largest-ever grant at $2 million, supported by the generosity of The Henry and Marilyn Taub Foundation in memory of Shirley Sadoff. Wolpin and David Linehan, MD, are designing a novel clinical trial that will harness patients' immune systems to fend off their pancreatic tumors.
Through a highly competitive process, Wolpin was recently selected as a principal investigator for one of our initial Precision Promise Clinical Trial Consortium sites at Dana-Farber. Precision Promise is the first large-scale precision medicine trial for patients with pancreatic cancer, which will begin enrolling patients in 2017.
We send our heartiest congratulations to Dr. Wolpin for this prestigious promotion and our deepest gratitude for his continued efforts to fight pancreatic cancer in the lab and clinic every day!