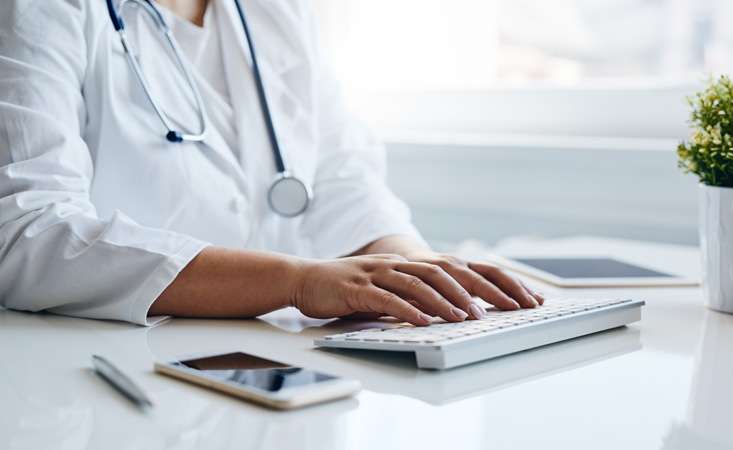 Experts in cancers of the gastrointestinal (GI) tract – including colorectal, esophageal, pancreatic cancer and more – gathered both in-person and virtually for the 2022 American Society of Clinical Oncology (ASCO) GI Cancers Symposium last week. Attendees included oncologists, nurses, researchers, patient advocates and other specialists.
Much of the progress described at the meeting was made possible through clinical trials – rigorous analyses of experimental drugs and interventions to determine whether they're safe and effective for patients. During January, Pancreatic Cancer Clinical Trials Awareness Month, and beyond, PanCAN works to raise awareness about the importance of trials and helps patients connect with trials that may be right for them.
Contact PanCAN Patient Services
for a free, personalized clinical trials search and information about the treatment and care of patients with pancreatic cancer.
Progress on Targeting KRAS in Pancreatic Cancer
An ongoing clinical trial that is showing early promise is known as KRYSTAL-1. This trial is evaluating the experimental drug adagrasib in patients with GI tumors that have a KRAS G12C mutation. Treating a patient based on their tumor biology is known as precision medicine. Whereas KRAS is mutated in nearly every pancreatic tumor, approximately 1% of pancreatic tumors have the specific G12C mutation.
Evidence from the trial suggested that patients with advanced pancreatic cancer who had received previous treatment showed encouraging responses to adagrasib.
Additional research will be necessary before adagrasib becomes eligible for consideration for FDA approval, and scientific and clinical research is ongoing to test other experimental drugs that target other KRAS mutations, including those that are more commonly found in pancreatic tumors.
Advances Through Know Your Tumor
PanCAN offers patients access to biomarker testing of their tumor tissue through our Know Your Tumor® precision medicine service. Data from Know Your Tumor has shown that patients who were able to go on a therapy that aligns with their tumor biology lived an average of one year longer than patients who didn't have alterations in their tumor that suggested a certain treatment would work well or had an alteration but weren't able to go on a matched therapy.
At this year's GI Cancers Symposium, two poster presentations discussed new results from Know Your Tumor, in partnership with researchers and clinicians around the country. Both posters included PanCAN Chief Science Officer Lynn Matrisian, PhD, MBA, among the authors.
The first poster explored and validated a clinical observation that patients whose pancreatic cancer spreads to their liver have a worse outcome than those whose cancer metastasizes to their lung. The team discovered that some of the biomarkers present in tumors that spread to the liver were different than in tumors that spread to the lung. However, the results did not fully explain the survival difference, leading the researchers to suggest further investigation to understand and potentially personalize treatment based on the metastatic patterns of a patient's disease.
Looking more closely at the pancreas itself, the second poster that utilized Know Your Tumor data analyzed biomarkers that signify DNA damage repair defects in pancreatic tumors that were located in the head vs. the body/tail of the pancreas. The wide end of the pancreas on the right side of the body is called the head. The middle sections are the neck and body. The thin end of the pancreas on the left side of the body is called the tail.
Research from Know Your Tumor and other projects has shown that patients with certain DNA damage repair alterations in their tumor respond particularly well to chemotherapy that contains platinum, such as oxaliplatin or cisplatin. Here, the research team investigated the prevalence of these alterations in tumors in different regions of the pancreas and found that they are slightly more commonly observed in tumors located in the body/tail of the pancreas rather than the head. For newly diagnosed patients who haven't yet undergone biomarker testing, the authors suggest considering platinum-containing chemotherapies for those whose tumor is located in the body/tail of the pancreas. And these findings underscore the importance of routine biomarker testing for all patients with pancreatic cancer regardless of their tumor's location within the pancreas.
The Value of a Virtual Tumor Board
A final PanCAN-related poster presented at the GI Cancers Symposium was conducted in partnership with Cancer Commons. They sought to investigate the value of a virtual tumor board – a group of experts to review the details of a specific patient's pancreatic cancer case and make recommendations for treatments and clinical trial opportunities. Rather than this taking place among experts at the patient's treating institution, a virtual format allows input from oncology specialists in other locations, similar to patients interacting virtually with healthcare teams via telemedicine.
PanCAN Patient Services helped recruit patients to participate in the virtual tumor board, and early data show success in identifying appropriate and effective treatment options and clinical trial opportunities for the patients. PanCAN's Director of Patient Services, Research and Education, Fatima Zelada-Arenas, was one of the authors for this poster.
Meetings like the GI Cancers Symposium allow PanCAN to showcase the leading-edge research we're conducting and network with and learn from other experts in the field to continue to innovate and improve patient outcomes.
Donate today
to ensure PanCAN continues conducting and supporting potentially lifesaving pancreatic cancer research.