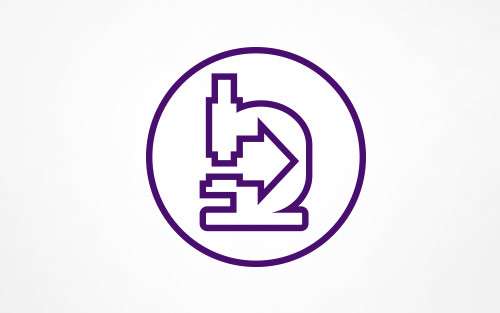 We are pleased to announce new leadership to both our Board of Directors (BOD) and Scientific and Medical Advisory Board (SMAB).
"Making advances in a challenging disease like pancreatic cancer requires a team of experts who share information and innovative ideas," said Julie Fleshman, JD, MBA, our president and CEO. "We are thrilled to welcome new advisors to guide our cutting edge research and clinical endeavors."
Jeanne Weaver Ruesch was named Chair of the Board, after serving as vice chair for the past three years. Ruesch's late husband, Otto J. Ruesch, died from pancreatic cancer in Oct. 2004 at the age of 64.
We're also pleased to announce Hilarie Koplow-McAdams now serves as Vice Chair after three years as a board member. Koplow-McAdams' father died from pancreatic cancer in 2012. She currently serves as president at New Relic, a software analytics company in San Francisco, and lives in the Bay Area with her family.
We also welcomed a first-time board member, Craig A. Rogerson. Rogerson, a father to three, lost his wife Carina to pancreatic cancer in 2009. Rogerson is president and CEO of Philadelphia-based Chemtura and a graduate of Michigan State University with a degree in chemical engineering.
Laurie MacCaskill, a 10-year pancreatic cancer survivor, completed her role as Chair of the Board, serving in that role from July 1, 2013 to June 30, 2016.  She will remain on the Board as a member.
"Laurie's leadership and guidance, coupled with her perspective as a pancreatic cancer survivor, brought tremendous value to our Board and organization," added Fleshman. "Our organization is stronger thanks to Laurie's countless contributions."
Additionally, we welcomed four distinguished surgeons, scientists and medical oncologists to our esteemed Scientific and Medical Advisory Board. Members of the volunteer board guide the Pancreatic Cancer Action Network in planning and implementing research initiatives and also help to develop and evolve vital patient service programs, including Know Your Tumor, Clinical Trial Finder and the Patient Registry.
Members of both the Board and SMAB will serve three-year terms effective July 1, 2016 to June 30, 2019.
We know their efforts, individually and collectively, will help us double survival by 2020 and continue to ignite progress in the pancreatic cancer community. Learn more about our leadership teams.