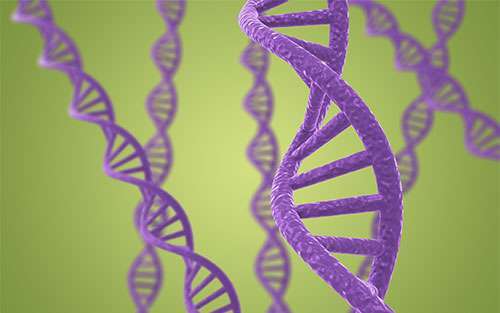 The American Association for Cancer Research (AACR) is spearheading a large-scale molecular profiling effort called Project Genomics Evidence Neoplasia Information Exchange (GENIE). Initial results from the analysis of nearly 19,000 cancer patients' tumors were published on June 1.
Encouragingly, more than 30 percent of patients were shown to have "clinically actionable" mutations in their tumors. The Pancreatic Cancer Action Network's Know Your Tumor® precision medicine service provides eligible pancreatic cancer patients access to molecular profiling, similar to that offered through the GENIE program.
Molecular profiling allows cancer patients and their oncologists to identify the specific characteristics of their cancer cells and how they differ from healthy cells within that patient's body. And, this information can inform treatment options for that patient – some drugs, like ALK inhibitors, are tailored to target certain molecular alterations and others, like the newly approved drug Keytruda, are known to work particularly well in patients with defined molecular characteristics.
Every pancreatic tumor is different. The Pancreatic Cancer Action Network strongly recommends molecular profiling of your tumor to help determine the best treatment options.
"There have been several high-profile publications recently that reinforce the value of molecular profiling of tumors," said Allison Rosenzweig, PhD, scientific communications manager for the Pancreatic Cancer Action Network. "Particularly in a disease like pancreatic cancer – with the lowest five-year survival rate of all major cancers – molecular profiling and precision medicine provide a great deal of hope that we can personalize treatment and improve patient outcomes."
In addition to the impressive scope of the GENIE project, it is also commendable that the data are being freely shared. That way, the knowledge gained about mutations discovered and links to potentially effective treatments can be pooled and can benefit future patients.
The Pancreatic Cancer Action Network maintains a Patient Registry, a global online database created to look for patterns in treatments, side effect management and diagnostics that will lead to improved treatment options and outcomes for patients. The Registry houses secure clinical information, as well as molecular profiling results when applicable, allowing identification of trends and aggregation of data that can help define best practices.
"We applaud AACR for undertaking the GENIE project and for sharing their results to expand our knowledge of molecular alterations found in cancer patients," added Rosenzweig. "Their efforts are in close alignment with PanCAN's Know Your Tumor precision medicine service and our global Patient Registry, which both strive to gather and publish information to improve pancreatic cancer patient survival today and in the future."
Contact PanCAN Patient Services to learn more about this study and Know Your Tumor and to find out how to be part of our Patient Registry.