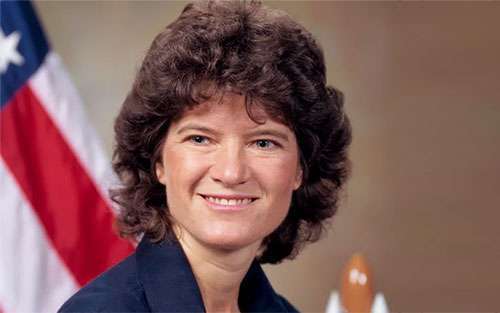 Sally Ride, an American physicist and astronaut, known for becoming the first woman in space in 1983, is now featured on a United States Postal Service (USPS) Forever stamp. Ride died from pancreatic cancer 2012, at the age of 61, after a 17-month battle with the disease.
The stamp was released to the public on May 23, 2018, and depicts Ride dawning a powder NASA blue jumpsuit with her trademark smile, and a space shuttle ascending over her left shoulder.
Ride's celebrity status took flight due to her groundbreaking determination not only to become an astronaut and physicist, but by devoting her time and energy to promote literacy in science and technology to middle-school students. Ride worked as a physics professor at the University of California, San Diego and as director of the California Space Institute.
Ride is still the youngest women to ever reach space. She did so when she joined the crew of the space shuttle Challenger, at the age of 32. In recent years, she has been recognized numerous times for being a pioneer in many walks of life, including being the first known LGBT astronaut. Ride was featured in a Google Doodle in 2015 – she was also the focus of a documentary, Honoring Sally: Tam O'Shaughnessy Aboard the R/V Sally Ride, released in September and was immortalized as a Lego character in October's release of Lego's Women of NASA Kit.
Other notable figures that have been featured on a USPS forever stamp include Mr. Rogers, Lena Horne and John Lennon of The Beatles, among others.
The Pancreatic Cancer Action Network (PanCAN) is committed to fighting the world's toughest cancer and is the only organization attacking pancreatic cancer on all fronts: research, clinical initiatives, patient services and advocacy.
PanCAN
needs your support to improve patient outcomes and double survival by 2020. Please
donate today
.