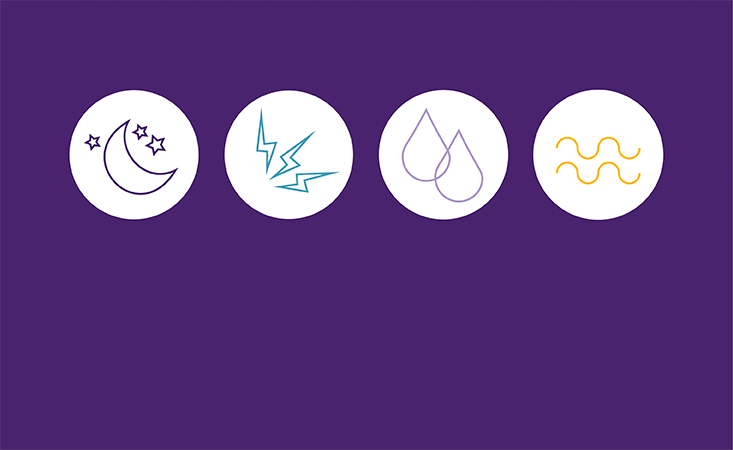 Thanks to our community's contributions to the Patient Registry, we're able to share insights that could potentially help patients and healthcare professionals. At the recent American Society of Clinical Oncology Gastrointestinal Cancers Symposium, we presented findings about symptoms and side effects patients experience and how well they are managed.
Here's a summary of symptom and side effect insights from our quickly growing Patient Registry community:
Pancreatic cancer and its treatment commonly cause several harsh symptoms and side effects.
Most patients reported experiencing fatigue and nausea as side effects of treatment.
Patients also reported experiencing pain and depression related to their pancreatic cancer diagnosis.
Nausea was reported to be well-managed. But fatigue, pain and depression were not.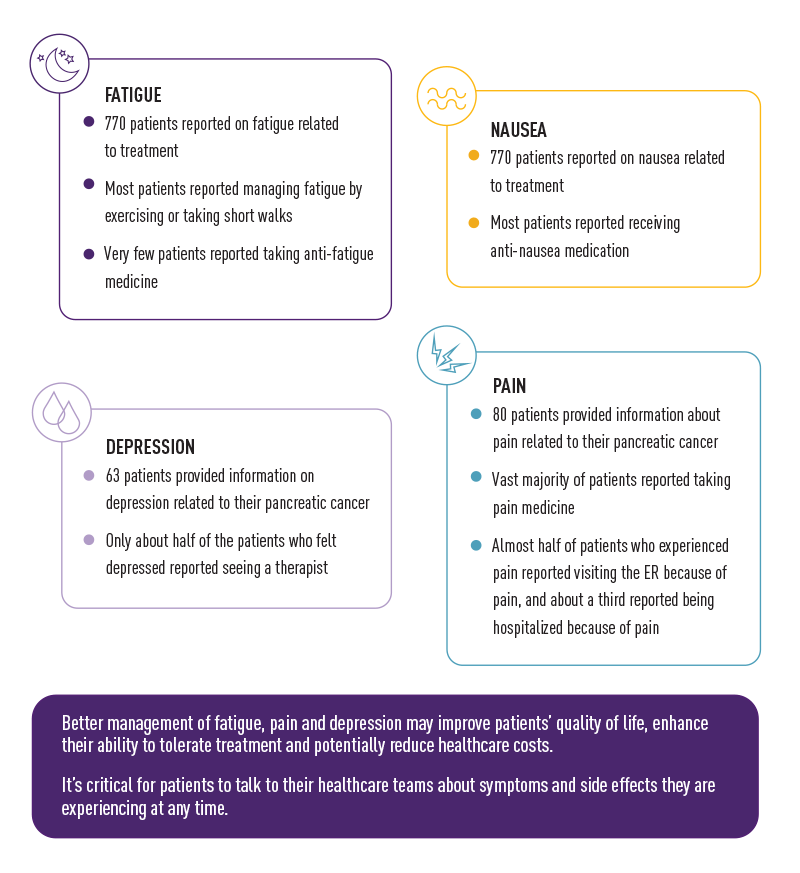 Thank you to the Patient Registry users that provided their information. It helped us identify gaps in symptom and side effect management as well as share this information with healthcare professionals to improve the patient experience and outcomes.
Help researchers and healthcare professionals continue to learn from patients by sharing your experiences in the Patient Registry.
Patient health data and disease experiences provide researchers with crucial details for discoveries that can lead to improved treatments and better patient outcomes. The release of information that could identify a specific patient is not essential for this purpose. The Pancreatic Cancer Action Network recommends patients share their health data for research and educational purposes and provide consent for its use to trusted third parties.
Data submitted to the conference is available on ASCO's website.