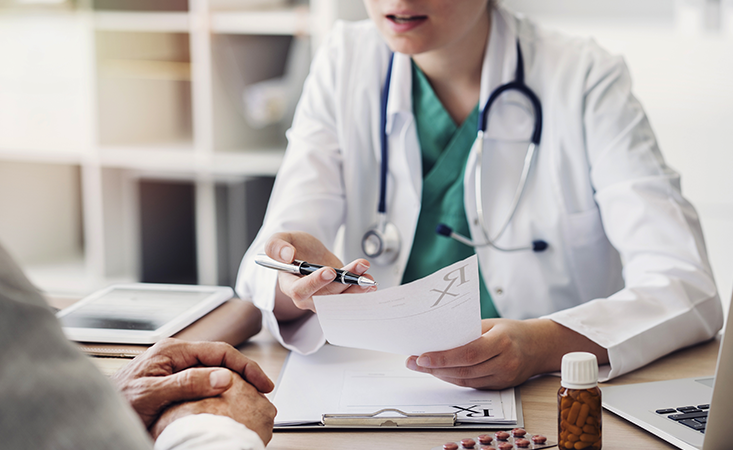 Clinical trials drive progress forward. They give patients early access to new treatments that lead to better outcomes.
Yet racial and ethnic minorities are underrepresented in clinical research, according to the FDA. This lack of diversity can affect how results translate to the population at large, said Kelly Herremans, MD, general surgery resident and surgical oncology research fellow at the University of Florida.
"The goals of clinical trials are to test safety and efficacy of investigational treatment options for patients, and ultimately, to establish new standards of care," she said. "If the clinical trial doesn't include representation of diverse patients, we can't – and shouldn't – expect that the findings will be relevant to all patient demographics."
Every treatment available today was approved through a clinical trial. PanCAN strongly recommends clinical trials at diagnosis and during every treatment decision.
For pancreatic cancer specifically, the disparity between those enrolled in clinical trials and those impacted by the disease is stark. Research from Herremans and colleagues has shown that "Black patients comprised just 8.2% of the 8,429 participants while they make up 12.4% of pancreatic cases in the United States." A similar disparity exists for the Hispanic population: "6% of participants were classified as Hispanic while making up 8.5% of U.S. cases."
Addressing these disparities – and bringing clinical trial participation in line with the patient population as a whole – is critical to understand how the effectiveness of a drug may differ between ethnic groups, according to the FDA.
Jose Trevino, MD, FACS, Associate Professor and Chair of the Division of Surgical Oncology at Massey Cancer Center at Virginia Commonwealth University and panelist for PanCAN's Jan. 27 webinar, has found through his research that Black patients with pancreatic cancer tend to have worse clinical outcomes than other groups even when accounting for socioeconomic status and healthcare availability, "suggesting there may be biological or genetic factors at play."
A patient's tumor biology and genetic makeup can impact which treatment options are most effective. Studying a diverse patient population stands to help home in on therapies aligned with a particular group's needs.
PanCAN Patient Services can provide all patients personalized information about treatment options – including clinical trials – that may be right for them.