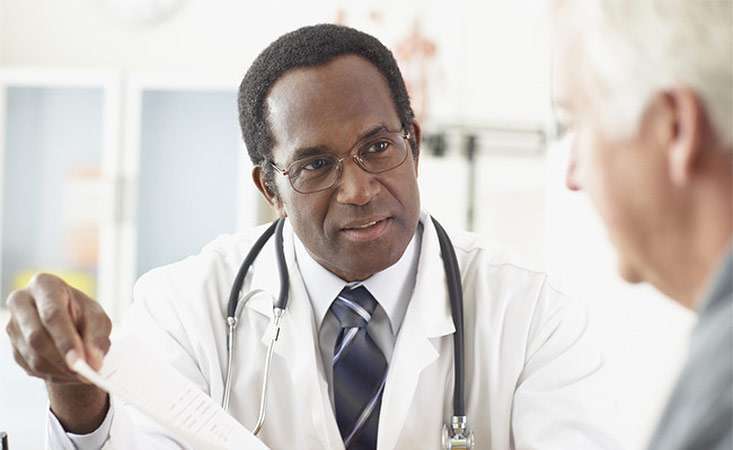 A recently published article on TIME.com highlights important steps patients should take after a cancer diagnosis and mentions that the Pancreatic Cancer Action Network (PanCAN) recommends the same approach to ensure the best treatment outcome for pancreatic cancer patients.
Build the right team, get the right tests, get the right treatment and share your data are part of the Right Track, a resource roadmap for patients to get on the right path to precision medicine and treatment.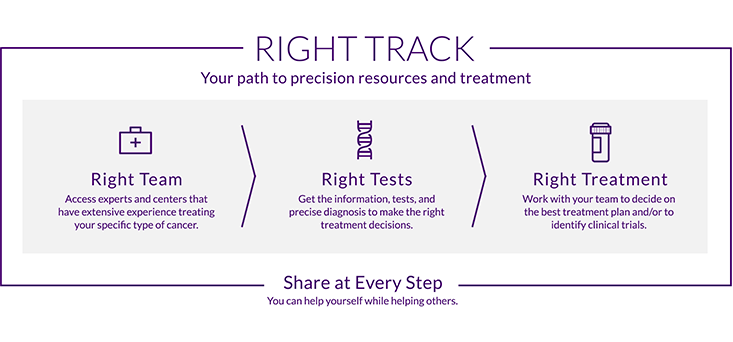 PanCAN is one of five cancer nonprofits championing the Right Track, a cross-cancer initiative launched via the Harvard Business School Kraft Precision Medicine Accelerator. PanCAN joined the Accelerator in its urgent mission to engage patients and accelerate precision medicine.
The TIME article, entitled, "4 Important Steps to Take After a Cancer Diagnosis," is authored by Kathy Giusti, Kraft Accelerator co-chair, and Lori Marcus, the Accelerator's Direct-to-Patient workstream leader.
The authors state in the article that despite the importance of taking these steps, their research shows that many patients aren't doing so.
PanCAN is here to guide pancreatic cancer patients as they navigate the many decisions that must be made quickly post-diagnosis.
In particular, PanCAN states that seeing pancreatic cancer specialists improves outcomes and strongly recommends consulting with pancreatic cancer specialists who have experience diagnosing and treating the disease.
Jenny Isaacson, PanCAN's vice president of strategic partnerships and projects, serves on the direct-to-patient workstream of the Accelerator with Marcus.
"It's important that we direct patients to the right team so they can access experts and health centers that have extensive experience treating pancreatic cancer," Isaacson said in an interview when the Right Track was launched last year.
"Via the right tests, patients get the information and precise diagnosis to make the right treatment decisions. By working with their medical team, patients can decide on the best treatment plan, which may include accessing clinical trials. And by sharing their data at every step, patients can accelerate research that will lead to improved outcomes for all patients."
Other cancer organizations that teamed up alongside PanCAN for the Right Track initiative include LUNGevity, the Metastatic Breast Cancer Alliance, the Multiple Myeloma Research Foundation and the Prostate Cancer Foundation.
For more information about precision medicine, the Right Track or any other questions about pancreatic cancer,
contact Patient Central
.