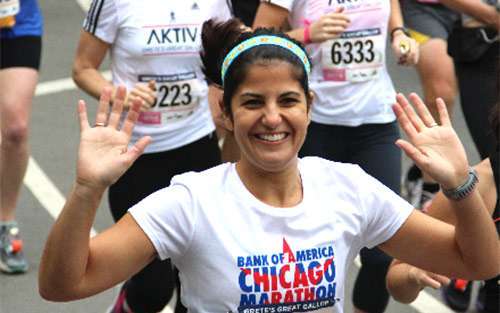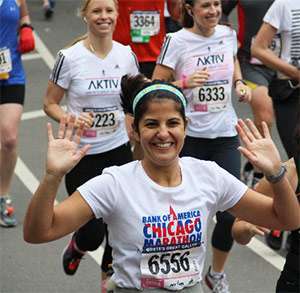 By day, Barbara Orelli, PhD, is a pancreatic cancer researcher at The Olive Laboratory at Columbia University.
Outside of the lab, Orelli volunteers her time as PurpleLight Chair for New York City, an annual remembrance event that honors those lost to pancreatic cancer, survivors of the disease and their family members. Orelli is responsible for planning and executing every detail of the meaningful event.
She volunteered with our organization for three years before becoming the PurpleLight Chair in 2015.
"I approached this new leadership role as a personal challenge; I wanted to push myself and see if I had the right skills to organize such an important event," said Orelli. In the end, over 200 people participated in the event, including four survivors.
New York City is one of 80 communities across the nation that hosts a PurpleLight event, which helps bring year-round awareness of our goal to double survival by 2020. Each event is facilitated by volunteers with support by Pancreatic Cancer Action Network employees.
"Volunteering gave me a new perspective of what I can do for other people,"Orelli added.
From our core role volunteers who keep our 60-plus affiliates across the country strong, to our board of directors, scientific and medical advisory board and volunteer council – our relentless and dedicated volunteers Wage Hope in every way possible.
In fact, during our last fiscal year, our 8,000-strong volunteer base donated 134,000 hours of their time in the fight against pancreatic cancer.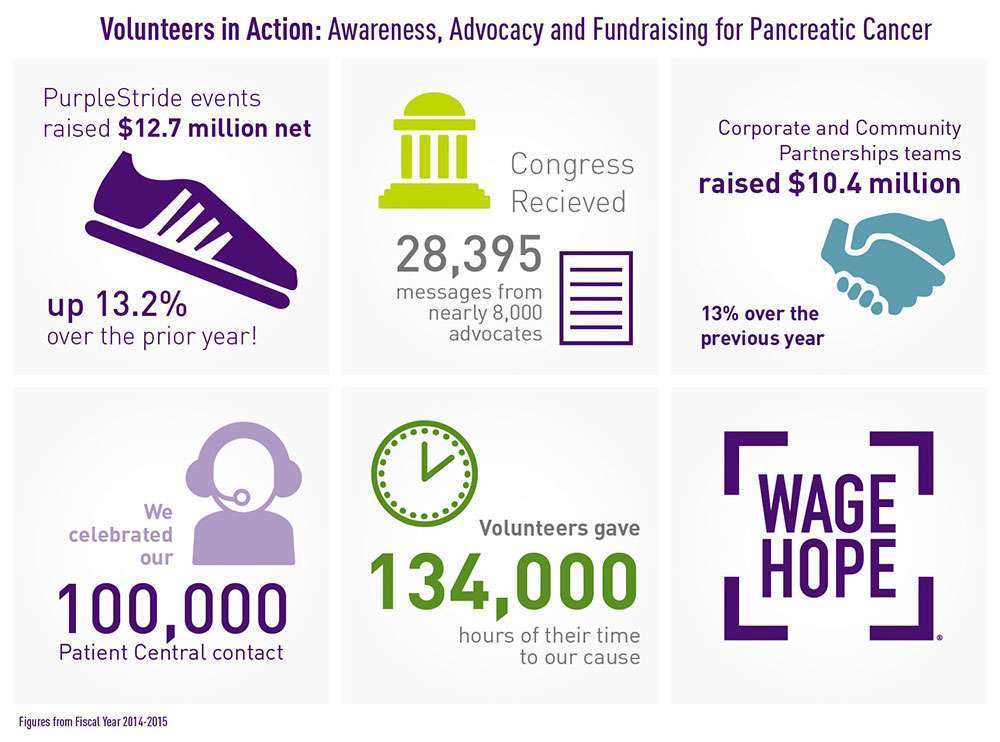 Even our own president/CEO started as a volunteer in 2000 as a way to honor her dad.
No one can fill our volunteers' shoes. Visit www.pancan.org/volunteer to learn more about the variety of ways you can make a difference in the fight against pancreatic cancer and Wage Hope with us.