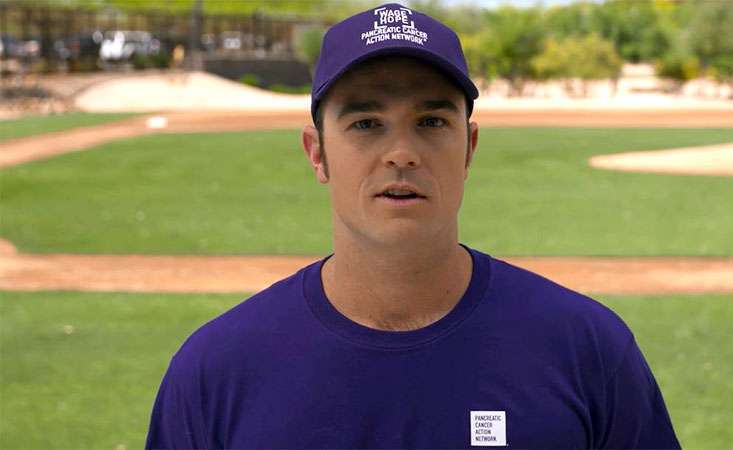 As the Major League Baseball (MLB) playoffs begin today, New York Yankees relief pitcher David Robertson will be aiming to strike out more than just batters. With a new PSA supporting the Pancreatic Cancer Action Network (PanCAN), Robertson hopes to help end pancreatic cancer. Robertson's passion is driven by the memory of his father-in-law, Rick Cronin, who died from the disease in 2016.

"Rick and I were like best friends," said Robertson, a 2017 Marvin Miller Man of the Year nominee. "We fished together, bought a boat together, we had a lot of good times. His loss really hit home for me. We must do more for patients and their loved ones across the nation."
In the video, Robertson urges friends and fans to get involved with PanCAN to provide hope and improve outcomes for all pancreatic cancer patients.
Pancreatic cancer is the world's toughest cancer with a five-year survival rate of just 9 percent. The disease kills more people than breast cancer in the United States, and more than 53,000 Americans will be diagnosed with the disease this year. That's more than 145 mothers, daughters, fathers, sons, sisters, brothers, colleagues or friends who hear the dreaded news every single day.
Robertson and wife Erin first became involved with PanCAN as volunteers in 2009, neither having a connection to the disease. But six years later, Cronin was diagnosed and the Robertsons felt the effects of pancreatic cancer firsthand. Together the couple worked with increased determination to support patients fighting the disease and have continued to advocate for more awareness.
"More time and research will give us a chance to detect the disease earlier and save lives," said Robertson. "Our hope is that no one else will have to go through the ending that our family had to experience. But we need more people to raise their voice, take action and donate to see the results."
Join the Robertsons and support the Pancreatic Cancer Action Network's urgent goal to double survival by 2020.