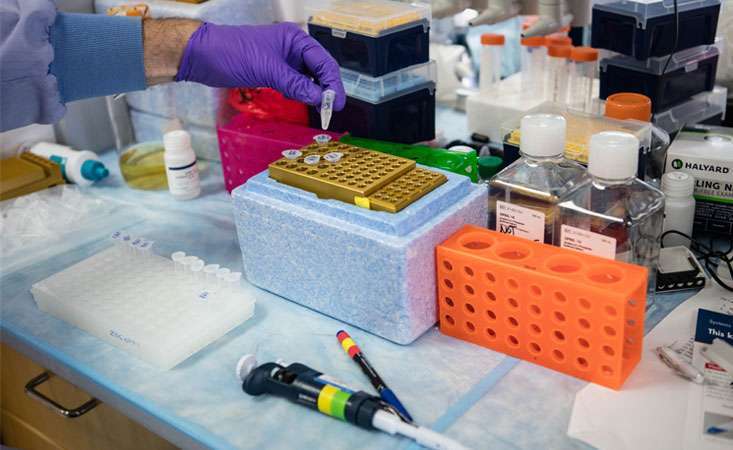 Please note: This press release has been edited since its original publish date to reflect a change in the Pancreatic Cancer Action Network's 2018 research grants portfolio, effective Jan. 7, 2019.

2018 Awards Contribute to PanCAN's $48 Million Research Investment
MANHATTAN BEACH, Calif. (June 26, 2018) – The Pancreatic Cancer Action Network (PanCAN) continues to advance research for the world's toughest cancer through its competitive Research Grants Program. Since 2003, PanCAN and its charitable donors have invested more than $48 million to help advance the field of pancreatic cancer research, a significant portion through its Research Grants Program. Research is necessary to understand the biology of the disease and to develop improved early detection tools and better treatment options for patients. In total, PanCAN has awarded 167 grants to 166 scientists at 62 institutions.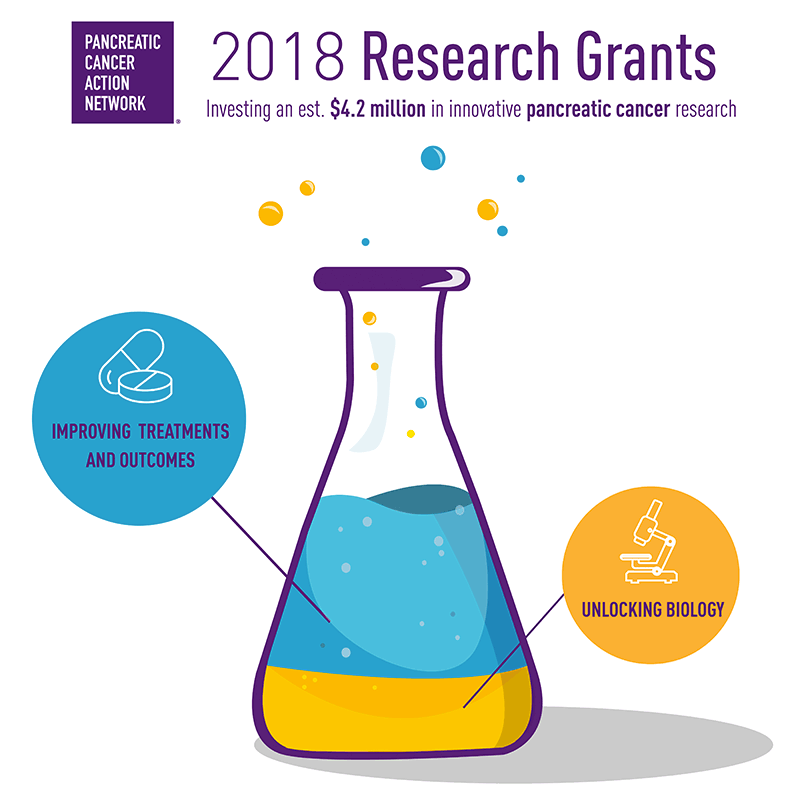 "Our grants program is critical to meeting our urgent mission to improve pancreatic cancer patient outcomes," said Julie Fleshman, JD, MBA, PanCAN's president and CEO. "An analysis of the grants we awarded from 2003 to 2015 showed the grantees we invested in were able to secure more than $11 for each dollar we funded, which has provided them a jump start to expand their critical research efforts."
This year, PanCAN awarded eight grants to 11 researchers in the U.S., Canada and France, totaling $4.2 million. Recipients were selected through a competitive peer-review process.
The 2018 PanCAN research grantees are:
Andrew Aguirre, MD, PhD, Dana-Farber Cancer Institute, funded in memory of Skip Viragh
Darren Richard Carpizo, MD, PhD, Rutgers, The State University of New Jersey
Iok In Christine Chio, PhD, Columbia University Medical Center
Michael Curran, PhD, University of Texas MD Anderson Cancer Center
Sharon Gorski, PhD, British Columbia Cancer Agency Branch
Karen Marie Mann, PhD, H. Lee Moffitt Cancer Center & Research Institute, funded in memory of Skip Viragh
George Miller, MD, Perlmutter Cancer Center at NYU Langone
Kenneth Shroyer, MD, PhD, Stony Brook University
"The need for continued research funding, both public and private, is urgent, as pancreatic cancer patients have the lowest five-year survival rate of any major cancer – just 9 percent," explained Lynn Matrisian, PhD, MBA, chief science officer at PanCAN. "Pancreatic cancer is projected to become the second leading cause of cancer-related death in the United States around 2020. Collaborative research efforts provide the greatest hope for improving pancreatic cancer outcomes."
Support the Pancreatic Cancer Action Network's urgent goal to double survival by 2020. Follow the Pancreatic Cancer Action Network on Twitter, Instagram and Facebook.