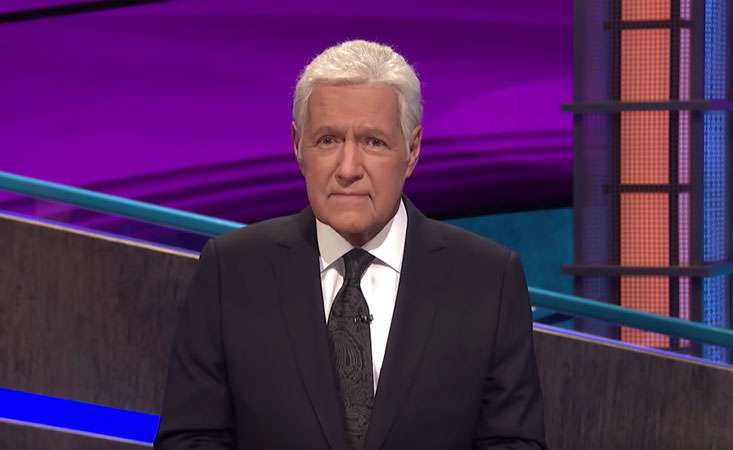 It has been one year since Alex Trebek announced his stage IV pancreatic cancer diagnosis.
The Pancreatic Cancer Action Network (PanCAN), a leading patient advocacy organization dedicated to fighting the world's toughest cancer, is extremely grateful to him for his continued openness about his treatment journey and more importantly, his strength and resolve to fight for all who look to him for inspiration.
Throughout the past year, Trebek has transformed the conversation around pancreatic cancer and provided hope to people impacted by this disease.
In his latest health update, Trebek mentioned that he is one of the 18.4% of patients with stage IV pancreatic cancer to hit the one-year survival mark. This is a significant milestone for someone with this diagnosis.
PanCAN is hopeful that others will have similar outcomes.
The good news is that today we know that some patients are living beyond this milestone as a result of progress happening in the field.
Earlier this week, PanCAN announced new research that revealed pancreatic cancer patients who receive precision medicine live an average of one year longer than those who do not. This is the first study to demonstrate an overall survival benefit from precision medicine in pancreatic cancer patients.
PanCAN recommends that all pancreatic cancer patients undergo testing of both their tumor tissue (molecular profiling) and blood or saliva for genetic (germline) changes to determine if they have an "actionable alteration" and to identify treatment options for that patient.
PanCAN offers a free Know Your Tumor precision medicine service as well as free, in-depth, and personalized resources and information on the disease. Patients can contact our PanCAN Patient Services today by calling 877-2-PANCAN (877-272-6226) M – F, 7 a.m. – 5 p.m. PT or by completing our contact form.
We continue to work tirelessly for Trebek and the thousands of patients that are diagnosed every year with pancreatic cancer. And we are pleased to report that there has been other tremendous progress in just the last three months that offers patients much hope.
In December, the U.S. Food and Drug Administration (FDA) issued a new approval of the targeted therapy Lynparza® (olaparib) for the treatment of germline BRCA-mutated metastatic pancreatic cancer patients – the first pancreatic cancer (adenocarcinoma)-specific approval in more than four years.
And Congress created a dedicated $6 million pancreatic cancer research program through the Department of Defense's (DoD) Congressionally Directed Medical Research Program (CDMRP). This is the first time that pancreatic cancer has had a dedicated funding program at the DoD specifically for innovative, high-impact research to accelerate discoveries of new treatments and early detection strategies.
In January, the five-year survival rate for pancreatic cancer hit 10% – the first time ever this statistic has been reported in the double digits.
Every pancreatic cancer patient – and every tumor – is unique. We will continue to work hard to make sure all patients have access to free, personalized information and resources to increase their likelihood of a positive outcome. And we hope that Trebek continues to do well.