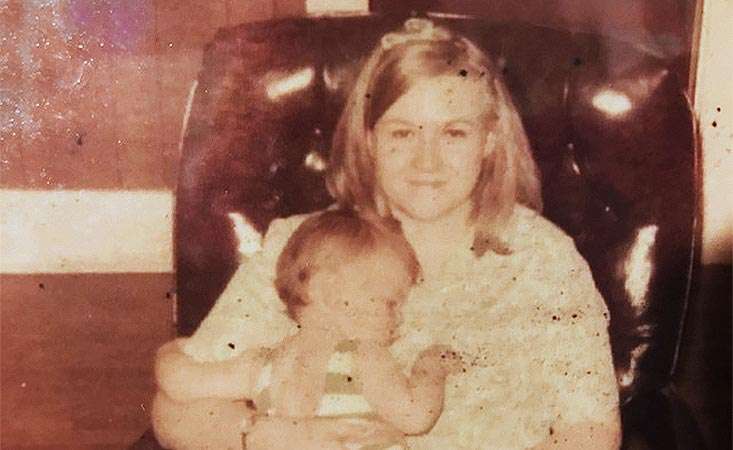 Editor's note: We continue our series of stories celebrating – and remembering – beloved mothers in honor of Mother's Day.
Kymberly Lindenmuth and her husband Josh founded Dreams and Drivers, a Northern California nonprofit car club, after Lindenmuth lost her mom to pancreatic cancer. Inspired by her mom, Dreams and Drivers hosts monthly 'car and coffee' type events, often as fundraisers.
Life-long car enthusiasts, they've been hosting the Dreams and Drivers Car Show and Fundraiser since 2012, raising more than $23,000 for the Pancreatic Cancer Action Network (PanCAN) through their Wage Hope My Way DIY fundraiser program.
"We bring together people with a common interest – a passion for cars and for helping others," said Lindenmuth.
"My mom's birthday is May 22, the week after Mother's Day. She died on June 9, so having the event in June is my memorial therapy," said Lindenmuth. "I'm able to raise money and awareness for pancreatic cancer, provide a fun, family-friendly event for all of us gearhead car fanatics – all in tribute to my mom."
"I have my tattoos, #wagehope and a PanCAN ribbon, and my #WAGEHOPE car plate … I am walking awareness," she says. "This event allows me to not grieve but rejoice that we ARE making a difference."
"I believe that my mom watches and sees her favorite Italian car, or her favorite Ford," said Lindenmuth. "And she smiles at the love of cars she instilled in me and what I am doing."
Dreams and Drivers features all makes and models, with awards given out in 31 categories, such as Best Muscle, Best Old School, Best Exotic and more. A plan is in the works for the 2020 event, previously scheduled for June, as ongoing "stay safe at home" restrictions have affected Dreams and Drivers' monthly calendar.
"We are a charity driven car club and if we are able to help save one person from suffering at the hands of pancreatic cancer, then we are blessed."