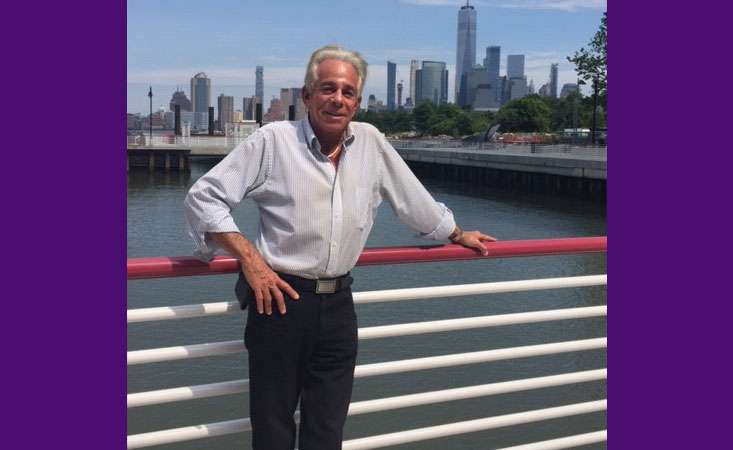 I was diagnosed with acinar cell carcinoma of the pancreas (a rare type of pancreatic cancer) in November 2018. The next month I had a distal pancreatectomy and splenectomy. I had the best post-op report one could hope for. All margins were clear, and the 22 lymph nodes tested were clean. Fantastic news! It was decided I wouldn't get chemo, and I would have CT scans every three to four months.
First scan in March 2019 was perfect. The next one, in June – my life would never be the same. Twenty or more tumors had metastasized (spread) to my liver! I had one chemo treatment and stopped, deciding to start alternative treatments instead. For about four months, my tumors were shrinking. Unlike a "Seinfeld" episode, shrinkage is a great thing. A word all cancer patients long to hear. In December of 2019, a scan showed that my tumors had started to grow again.
Long story short, the next month I started taking a PARP inhibitor named Lynparza. For 11 months, all of my tumors were shrinking, until a scan in November revealed one tumor was growing again. It was decided that I would have a Y90 procedure, or radio embolization. My tumor marker, which for me is lipase, had come down and has been in normal range for the last month. I am very optimistic.
I try not to let the fact that I have this disease consume my every thought. Sometimes I can go for hours where it does not enter my mind, and then suddenly there it is…I have pancreatic cancer!
My experience with PanCAN has been wonderful. I have been assigned a case manager, and she has been great. Listening to me and providing me with valuable information. She takes great notes and has provided feedback on everything that we have discussed.
I have become a volunteer with PanCAN's Survivor & Caregiver Network and look forward to trying to help and support anyone who reaches out to me. If I can help just one person, by listening to their situation or by offering words of support and compassion, I will be thrilled.
Again my sincere gratitude to PanCAN for all that you do to assist all of us in this ongoing battle to defeat this horrific disease.
Any treatments, including clinical trials, mentioned in this story may not be appropriate or available for all patients. Doctors take many things into account when prescribing treatments including the stage and type of cancer and the overall health of the patient.