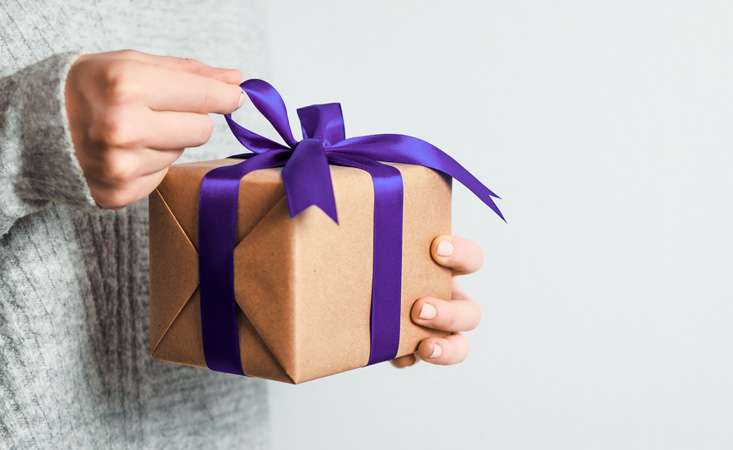 With the hustle and bustle of the holiday shopping season in full-force, finding the perfect gift for everyone on your list may feel overwhelming and daunting.
To alleviate common stress about what to buy for whom, the Pancreatic Cancer Action Network (PanCAN) has assembled a gift guide brimming with ideas specifically for pancreatic cancer patients in treatment.
Consider these 10 suggestions or simply use the guide to prompt new ideas:
A soft and cozy blanket, a pair of fleece pajamas, slippers or a robe feel like a luxurious treat during the winter months, and they're especially useful for treatment rooms any time of the year, since they're often on the cooler side.
An enticing new read – books make for fantastic go-to gifts. Peruse our list of inspiring book titles as a first step.
A new cookbook that is geared toward cancer patients with special dietary needs and recommended by an oncology dietitian at MD Anderson Cancer Center.
A meal delivery service – the options are more plentiful than ever, and many of these services pride themselves on delivering fresh, healthy, pre-prepared meals that can simply be heated and eaten. Or, if the patient and family are up to it, meal kits containing premeasured ingredients and an easy-to-follow recipe can be fun for the family to do together.
Soothing skincare products for sensitive skin, or shampoos especially good for hair loss.
A pretty piece of jewelry.
A journal – research suggests that expressive writing can help cancer patients feel better emotionally, mentally and physically. A nice pen or markers set is a great accompaniment.
A gift certificate for a useful service – think housecleaning, yard work or organizing, or a gift card that the family can use together for a day out (a movie date, for example). It can be fun to hand-make your gift card, too, if you're ready to get creative.
On the customized front, consider a professionally printed family photo book or even a handmade book of favorite memories and family stories.
A donation in your loved one's name to support research, patient services and PanCAN's many programs benefiting patients and families will create hope for others facing a diagnosis. A 2018 Consumer Reports article on the "Best and Worst Charities for Your Donation" cited PanCAN as one of its top five high-rated cancer charities.
One reminder before you get busy shopping: If you're purchasing gifts online, remember that purchases made on AmazonSmile through our dedicated link give back to PanCAN.