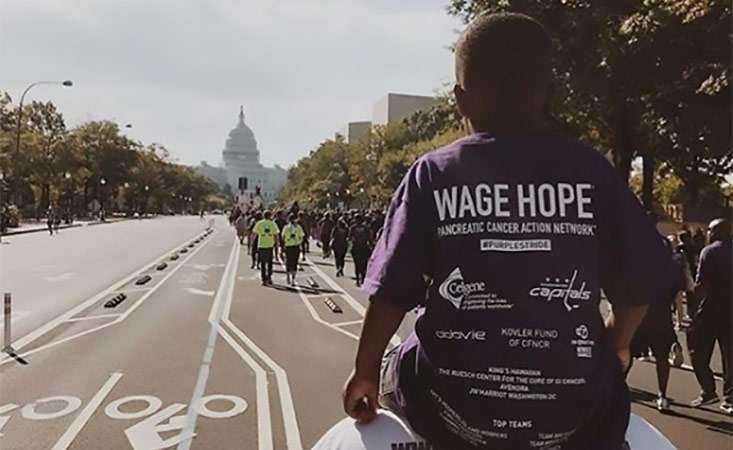 Editor's note: This concludes our "Year in Review" series recapping the top stories in pancreatic cancer research, national news and volunteer contributions for 2017. Thank you to everyone who contributed to the fight against pancreatic cancer this year. We hope you enjoyed reading the series as much as we enjoyed putting it together!
Today we take a look back at some of the top social media posts for 2017 – those that made our hearts sing and yours too, judging by the numbers of likes, shares and comments.
Close to 100 pancreatic cancer survivors attended this year's National Pancreatic Cancer Advocacy Day in Washington, D.C., the largest-ever turnout of survivors at this event.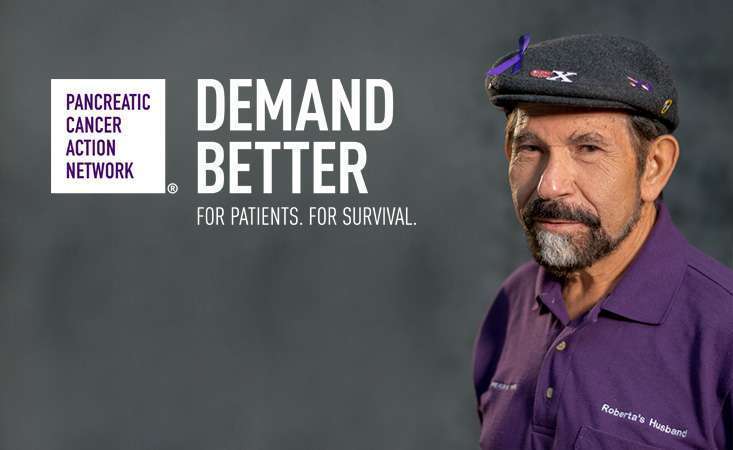 Survivors, caregivers, volunteers, researchers and others explain why they Demand Better during Pancreatic Cancer Awareness Month.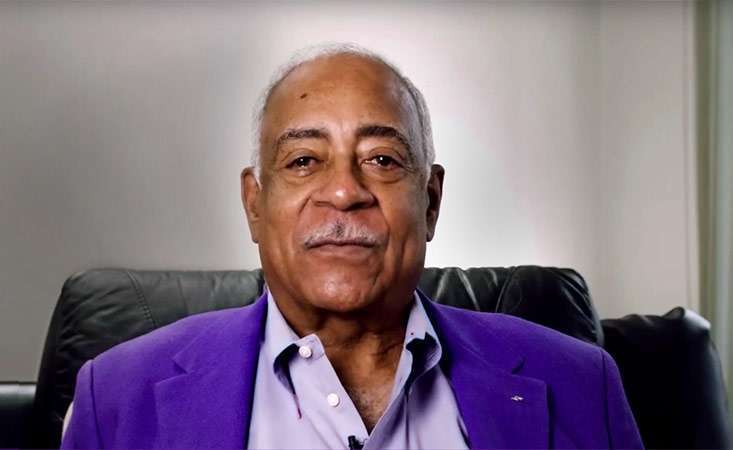 Gil Marchman is a 17-year pancreatic cancer survivor. He believes the most important thing patients can do is be informed about their options. "Don't be afraid," he said. "You are your own best advocate, and education is the best thing you can do for yourself."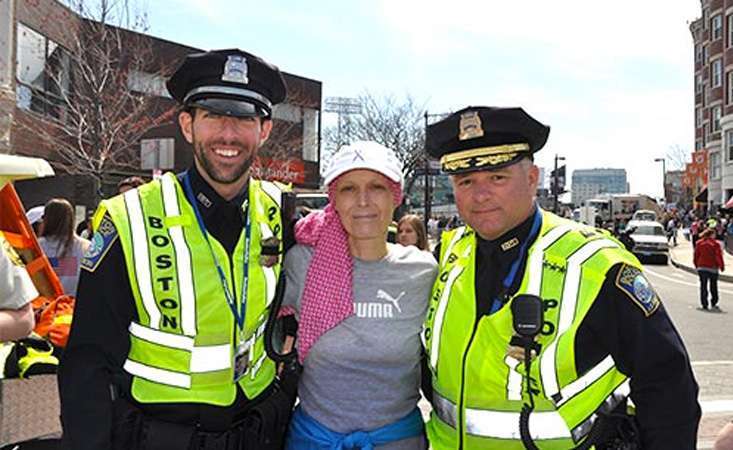 Elinor Scott-Sutter was stopped a mile from the finish line at the 2013 Boston Marathon due to the tragic bombing. The following year, she was fighting pancreatic cancer but she laced up her running shoes for the event in spite of the diagnosis, determined not to let anything keep her from finishing.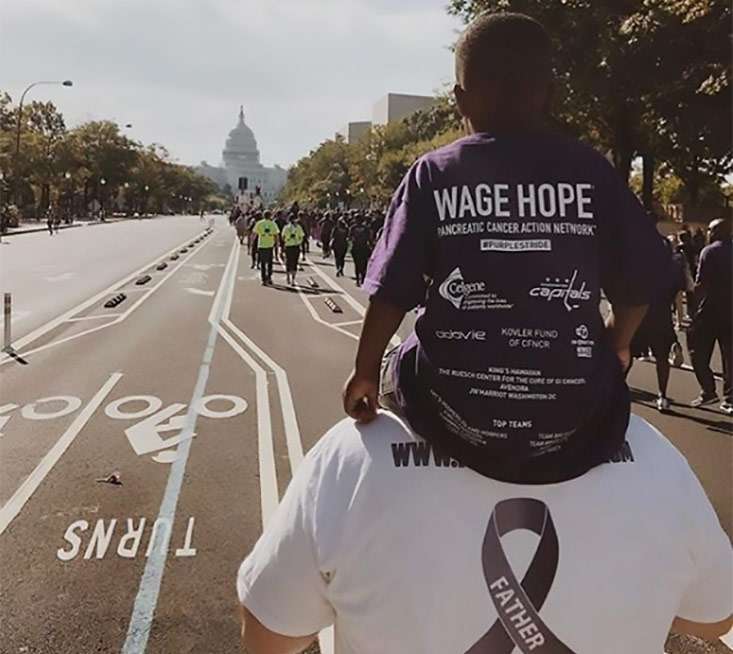 Father's Day tributes abounded as loved ones honored and remembered fathers who are fighting pancreatic cancer and all the dads lost to the disease.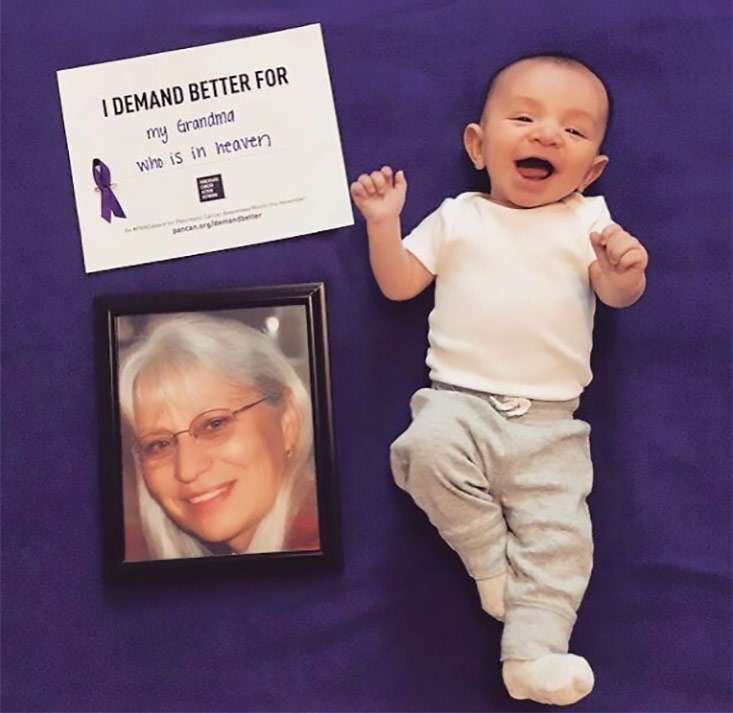 Danielle Mintz Watson posted a photo of her baby, proving you're never too young to support the cause. "Baby Brayden Demands Better for his grandma (my mom)! We lost her almost 10 years ago at 56 and only 3 months after her diagnosis. Becoming a mom for the first time has been so hard without her but I know she's looking down on us," she said.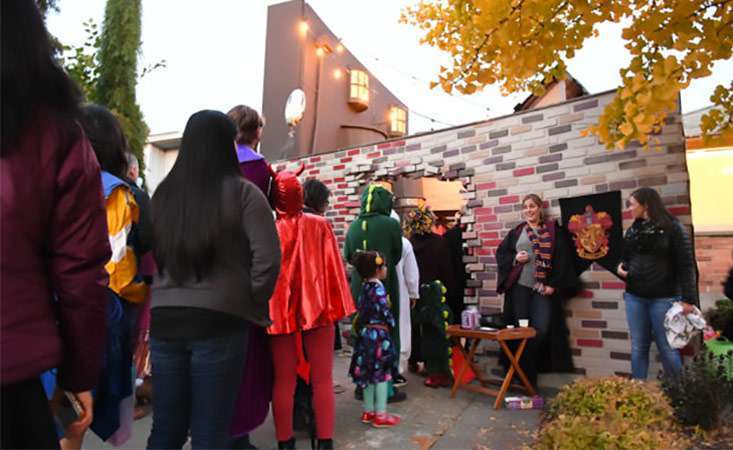 Photo courtesy of GeekWire
Thousands swarmed Jon Chambers' Harry Potter-themed driveway, enjoying a Halloween night and raising funds for PurpleStride Puget Sound.

Do you have a story to share on social media? Email us at socialmedia@pancan.org. Also, don't forget to follow PanCAN on Facebook, Twitter, Instagram and YouTube.