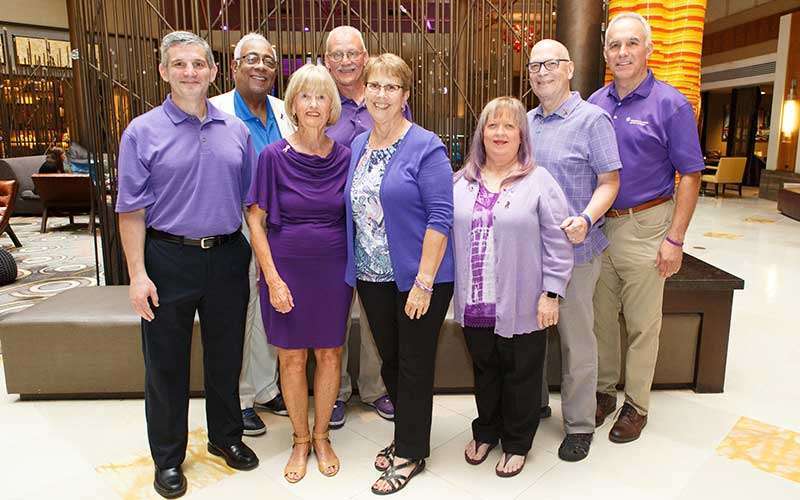 Editor's note: Our "Year in Review" series, recapping the year's top stories in pancreatic cancer research, volunteer contributions and more, continues today. Watch for more of the articles on our blog through the end of December.
The Pancreatic Cancer Action Network's (PanCAN) Survivor Council was created to ensure the survivors' voice, experience and expertise are integrated into the organization's programs and initiatives.
Eight members of the council, all pancreatic cancer survivors, were called upon frequently again in 2018 to not only share valuable insights, but to speak one-on-one with our constituents. We hear time and again that it means so much to other survivors – and families – to speak with people who have been in their shoes.
Some of the highlights of the Survivor Council's outreach this year – and of their commitment to giving back to the cause – include:
We salute our Survivor Council for their tremendous commitment and participation this year. Thank you!
We also pay heartfelt tribute to beloved member Larry Clark, whom we lost to pancreatic cancer in 2018.
Are you fighting pancreatic cancer or know someone who is?
Contact Patient Central
for support resources or pancreatic cancer-related information.