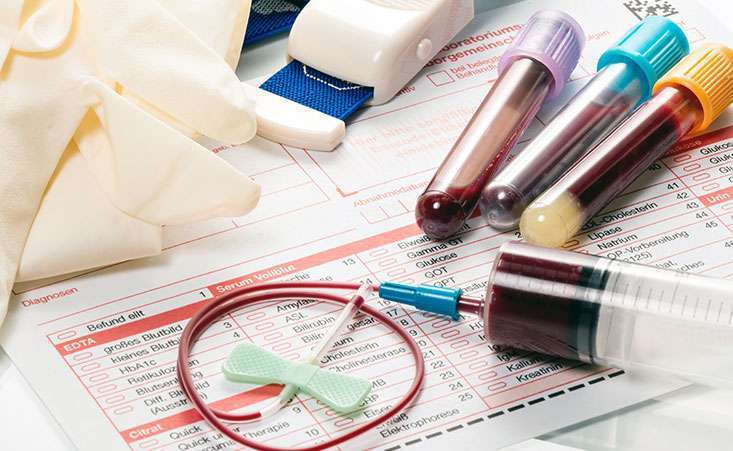 Editor's note: You may have seen stories in the news and here on our website about a new blood test that holds promise for the earlier detection of several cancer types, including pancreatic. Below please find six things to know about this test and about other pancreatic cancer early detection efforts.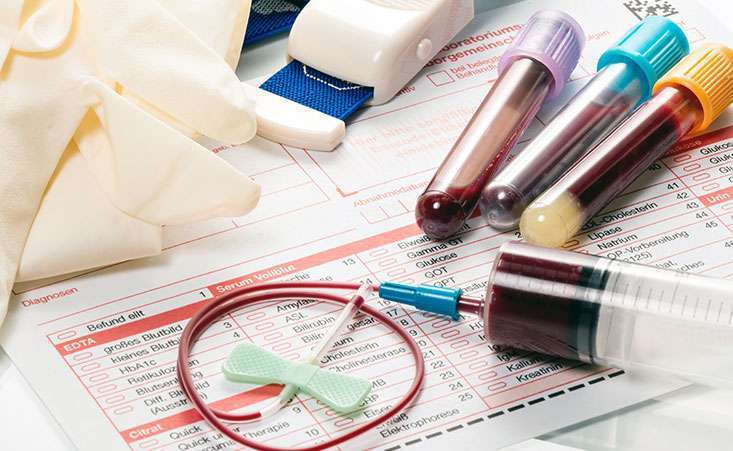 A study published in Science describes a new blood test that correctly identified most patients with cancer. The research team, primarily at Johns Hopkins University, developed a new test, called CancerSEEK, that correctly classified about 70 percent of blood samples that came from cancer patients. And, the test was about 99 percent accurate at determining which individuals did not have cancer.
The CancerSEEK technique has been tested on patients with non-metastatic cancer, but not on people who haven't yet been diagnosed with cancer. While it's exciting to see a noninvasive strategy, like a blood test, that can differentiate individuals with or without cancer, the next step to developing an early detection strategy is to evaluate whether it can identify cancer in people who have not yet been diagnosed. In order to accomplish this, a prospective (forward-looking) trial would have to be conducted in high-risk individuals.Because pancreatic cancer is relatively rare, and because the majority of cases are sporadic (no known cause), screening tests for new early detection tools need to be conducted on people considered at an elevated risk for the disease. It's important to note that a high risk does not mean that a pancreatic cancer diagnosis is inevitable.
Family history is one known risk factor for pancreatic cancer. If you have two or more first-degree relatives who have had pancreatic cancer, a first-degree relative who developed pancreatic cancer before the age of 50, or an inherited genetic syndrome associated with pancreatic cancer, you may have an increased risk of developing pancreatic cancer. The Pancreatic Cancer Action Network (PanCAN) strongly recommends consulting with a genetic counselor to determine your risk and eligibility for a screening program.You can also take PanCAN's risk assessment test to help evaluate whether your risk is higher than the general population.
Diabetes can be considered both a risk factor and an early symptom of pancreatic cancer. While diabetes has been known for some time to be a mild risk factor for pancreatic cancer, recent research has suggested that people with a new onset of diabetes after age 50 have a nearly 1 percent chance of being diagnosed with pancreatic cancer within one to three years following their diabetes diagnosis. In this case, diabetes is a symptom of pancreatic cancer, and this finding can help define a population that can benefit from an early detection protocol to determine which individuals' diabetes was caused by a not-yet-detected pancreatic tumor.
Additional research projects are underway to devise new strategies to detect pancreatic cancer earlier. It will be exciting to watch for next steps for CancerSEEK and also to continue to monitor other early detection strategies, including projects funded by PanCAN's new Early Detection Targeted Grants, to develop new ways to diagnose the disease earlier.
Diagnosing pancreatic cancer in its earlier stages can improve outcomes and survival. Currently, less than 20 percent of pancreatic cancer patients are diagnosed in time for surgery, which can extend patients' lives. Finding effective strategies to identify individuals who are at an elevated risk, and determining the best way to detect the disease in its earliest (even precancerous) stages, would dramatically accelerate progress toward PanCAN's goal to double pancreatic cancer survival by 2020.
Do you have additional questions about CancerSEEK, other early detection strategies or your risk for the disease? PanCAN Patient Services is here to help!