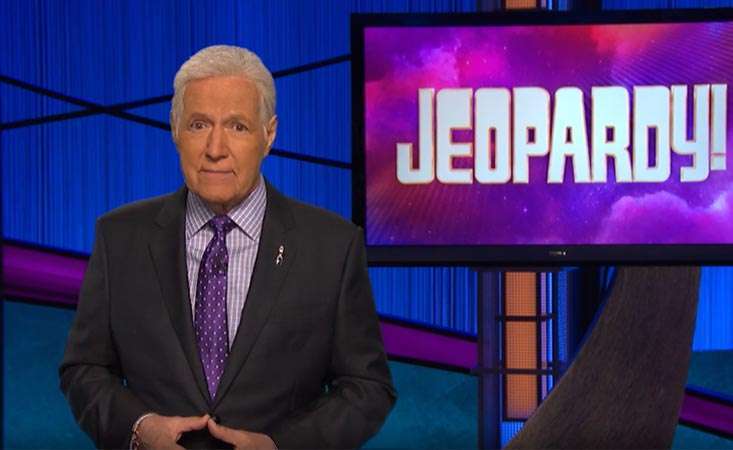 Jeopardy! host Alex Trebek has joined the World Pancreatic Cancer Coalition's (WPCC) global awareness initiative, making an appearance in a new public service announcement (PSA) encouraging people to learn the risk factors and symptoms of pancreatic cancer.
The PSA will be distributed by WPCC member organizations around the world and will also air during Jeopardy! on World Pancreatic Cancer Day, Thursday, Nov. 21 (check local listings for show times and stations). In March, Trebek was diagnosed with stage IV pancreatic cancer after seeking help for stomach pain that would not go away.
"I wish I had known sooner that the persistent stomach pain I experienced prior to my diagnosis was a symptom of pancreatic cancer," Trebek says in the PSA.
He encourages people to learn the risks and symptoms and "participate this November by wearing purple, spreading the word on social media and visiting worldpancreaticcancerday.org."
November is Pancreatic Cancer Awareness Month. World Pancreatic Cancer Day on Nov. 21 is an initiative of the WPCC, which is composed of more than 80 organizations from over 30 countries on six continents, including the Pancreatic Cancer Action Network (PanCAN), a founding member.
Trebek got involved in the global effort after attending PanCAN's PurpleStride Los Angeles walk/run event this past May. At the event, he joined 55 other pancreatic cancer survivors on stage and addressed the 2,300 participants, saying, "I have now been a cancer survivor for 60 days, and my hope is that I get to match their accomplishments."
Julie Fleshman, JD, MBA, is the chair of the WPCC and president and CEO of PanCAN.
"We are so grateful that Alex Trebek has used his platform to give a very public face to this terrible disease," she said.
She added "We hope that people will be more aware of the common risks and symptoms and alert their doctor sooner when there is more opportunity for intervention."
In nearly every country, pancreatic cancer is the only major cancer with a single-digit, five-year survival rate (2-9 percent). Each day, more than 1,184 people worldwide die from the disease.
Better progress against pancreatic cancer starts with early detection, and a key to early detection is knowing the risks and symptoms, which are often vague and incorrectly attributed to other less serious and more common conditions.