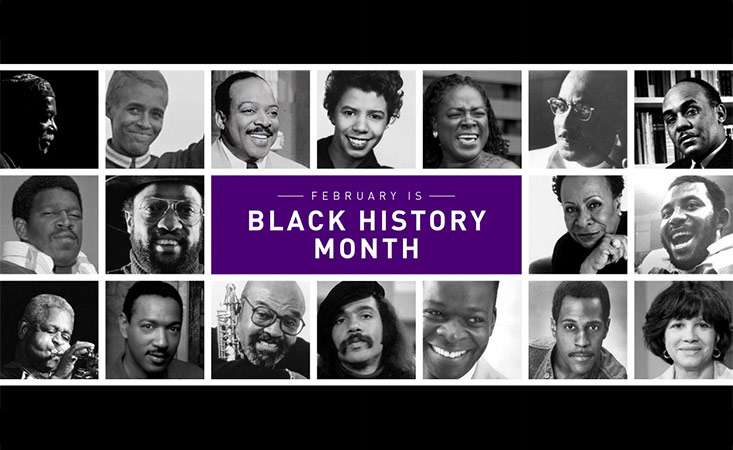 Top Row L-R: Saxophonist David "Fathead" Newman, Olympic gold medalist Willye White, pianist Count Basie, author Lorraine Hansberry, singer Sharon Jones, surgical technician Vivien Thomas, author Ralph Ellison
Middle Row L-R: Football player Gene Upshaw, singer Billy Paul, singer Betty Carter and football player Harvey Martin
Bottom Row L-R: Trumpeter Dizzy Gillespie, actor Julius Carry, musician James Moody, actor Ron O'Neal, actor Brock Peters, actor Steve James and reporter Lee Thornton
Throughout Black History Month this February, we're recognizing resilient and beloved African-Americans for their many contributions. From scientists and athletes to musicians and actors, these men and women have played a prominent role in shaping our country.
In addition to their individual legacies, the people mentioned below all share a common bond – pancreatic cancer, the nation's deadliest major cancer with a five-year survival rate of just 9 percent.
Although there are many pancreatic cancer risk factors, including family history, diabetes, obesity and smoking, the disease is up to 61 percent more prevalent in African-Americans compared to people of Asian, Hispanic and Caucasian descent.
You'll likely recognize the names of many familiar and influential greats who have passed away of the disease, such as American gospel musician, composer and trailblazer Edwin Hawkins, best known for his 1969 hit "Oh Happy Day." He passed away in January 2018 at 74.
Fiery soul singer Sharon Jones passed away in 2016, and NFL Hall of Famer and Oakland Raider Gene Upshaw who passed away in 2008. Jazz legends Count Basie and Dizzy Gillespie passed in 1984 and 1993, respectively. Actor Julius Carry, most notably known for playing the role of Sho'nuff in "The Last Dragon," succumbed to the disease in 2008.
Literary icon Lorraine Hansberry died at just 34 in 1965, while "Me and Mrs. Jones" crooner Billy Paul passed away in April 2016 at age 81.
And then there's Vivien Thomas, the surgical laboratory technician who co-pioneered a procedure to treat "blue baby syndrome" at Johns Hopkins, saving countless lives. His story was later adapted into the HBO feature film, "Something the Lord Made," starring Mos Def and, ironically, Alan Rickman, who passed away from the disease in 2016.
Reporter Lee Thornton broke barriers not once, but twice, as the first female African-American White House correspondent for CBS News and then as the first African-American female host of NPR's "All Things Considered." She passed away in 2013 at the age of 71.
Pancreatic cancer remains the third leading cause of cancer-related death in the country. See a full list of notable public figures affected by pancreatic cancer.
But by donating today, you will improve patient outcomes so we can celebrate the lives, instead of mourning the deaths, of all pancreatic cancer trailblazers.
We at the Pancreatic Cancer Action Network are here to help if you or a loved one have been affected by the disease. To learn more about the services we provide, visit pancan.org/patientcentral or call 877- 272-6226.
Images used for this blog are assumed to be in public domain. If you are the owner of an image(s) used in this blog and believe their use on this site is in violation of any copyright law, please contact media@pancan.org.