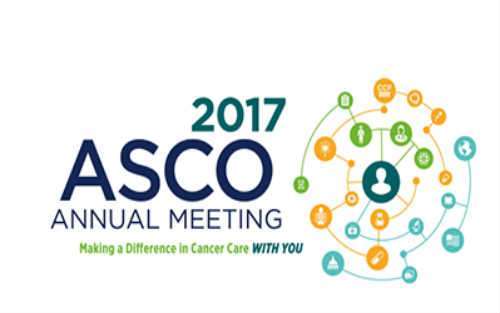 Earlier this month, nearly 40,000 clinical oncologists, cancer researchers and other healthcare and industry professionals convened in Chicago for the American Society of Clinical Oncology (ASCO) Annual Meeting – the world's largest clinical oncology meeting. On June 16, an article was published in Parade that highlights celebration-worthy announcements from this year's ASCO meeting.
The Pancreatic Cancer Action Network's Scientific and Medical Affairs team, including chief medical officer, Victoria Manax Rutson, MD, and chief science officer, Lynn Matrisian, PhD, MBA, as well as president and CEO, Julie Fleshman, JD, MBA, were in attendance at the meeting.
"Between the American Association for Cancer Research (AACR) meeting in April and the ASCO meeting in June, cancer research has been in the news a lot lately," said Allison Rosenzweig, PhD, scientific communications manager at the Pancreatic Cancer Action Network. "While progress in pancreatic cancer has historically lagged behind that seen in other cancer types, there is plenty of reason for hope coming out of laboratory and clinical efforts to improve early detection and provide better treatment options for pancreatic cancer patients."
Some highlights for early detection include blood-based biopsy efforts – ways to discover clues in a patient's blood sample that may signify the presence or progression of disease. The Parade article also mentions a light-scattering approach that could help distinguish pancreatic cysts with high potential to progress to cancer from those likely to remain benign.
In the treatment realm, immunotherapy continued to be a hot topic at this year's ASCO meeting. Drugs called checkpoint inhibitors were particularly featured, in light of the FDA's approval of Keytruda immediately prior to ASCO – representing the first cancer drug approved for the treatment of any solid tumor, including pancreatic, that displays certain molecular characteristics.
Basing a patient's treatment on their molecular characteristics is called precision medicine, and the Pancreatic Cancer Action Network offers eligible patients access to molecular profiling through our Know Your Tumor® precision medicine service.
Another promising pancreatic cancer treatment approach described at the ASCO meeting involved breaking down the stroma, or dense tissue, that surrounds pancreatic tumors and impedes drug delivery.
"There is tremendous momentum in scientific and clinical cancer research right now and unprecedented excitement toward strategies to improve pancreatic cancer patient outcomes," added Rosenzweig. "Now more than ever, it's imperative to continue this momentum through federal support of research efforts and by making cancer a national priority."
You can urge Congress to act boldly and continue investing in Americans by supporting critical cancer research funding by participating in Pancreatic Cancer Action Week, culminating in National Call Congress Day on Tuesday, June 20.