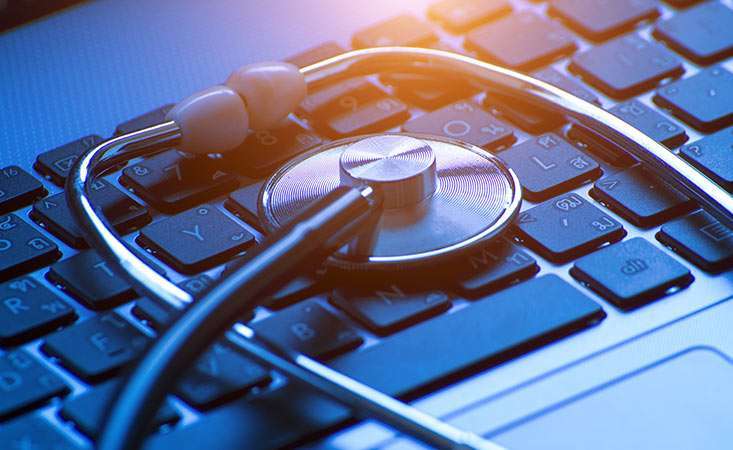 The Pancreatic Cancer Action Network's (PanCAN) Patient Registry is a global online database created to look for patterns in treatments, side effect management and diagnostics that will lead to improved treatment options and outcomes for patients.
Data from the Patient Registry will be presented at the American Society of Clinical Oncology (ASCO) Quality Care Symposium, taking place virtually Oct. 9-10.
"It is wonderful to have an ASCO meeting featuring and focusing on topics that ultimately influence health outcomes as much as – if not more than – the latest and greatest drug," said Arjun Gupta, MBBS, oncology fellow at Johns Hopkins Sidney Kimmel Comprehensive Cancer Center.
"These topics include equity and disparity, policy, cost, care delivery, technology, innovation, quality and safety. Having this dedicated 'quality' meeting is a fantastic avenue to bring together stakeholders across the care continuum – including patients and advocates, caregivers, healthcare workers, researchers and policymakers."
Gupta is the first author and presenter of the poster featuring Patient Registry data at the Quality Care Symposium. His work on this project was recognized with a prestigious ASCO Merit Award, which includes a monetary stipend.
Because the meeting is virtual this year, eliminating the cost of travel, Gupta will pay the funds forward and use them to obtain a dataset he's wanted to explore for a long time, to study financial toxicity in patients with pancreatic cancer.
Results from PanCAN's Patient Registry being presented at the meeting explore using patient-reported outcomes to identify and understand differences by age and treatment site regarding patients' outlook, symptoms, treatment patterns and side effects.
"Patients often look for information online about their condition," explained Ryan Nipp, MD, oncologist and cancer outcomes researcher at Massachusetts General Hospital and senior author of the study.
"PanCAN provides a reliable and useful resource for patients and their loved ones."
Gupta, Nipp, members of PanCAN's Scientific & Medical Affairs team and collaborators from other institutions around the country came together to ask an important question through PanCAN's Patient Registry: What can we learn from data coming directly from the patient describing their experiences?
Looking at information provided by pancreatic cancer patients who visited our registry from 2015 to 2019, the research team focused on differences in treatment patterns, patient perspectives and outcomes – and how these were influenced by factors such as the patient's age and the type of hospital where they received care.
Gathering information directly from the patients' voices provided great value to the research team.
"Of the more than 2,800 patients who visited the registry over those four years, more than 70% completed at least one survey, and 10% actually returned at multiple time points to re-enter information," Gupta said.
"This was completely voluntary!"
Through patients' willingness to share their disease information, the research team recognized some patterns dependent on patients' age or where they're receiving treatment. For example, they found that patients older than 65 were more likely to experience constipation, whereas those younger than 65 described feeling more hopeful about their disease and treatment course.
Previously published findings from PanCAN's Patient Registry have evaluated the appropriate use of pancreatic enzymes to help patients alleviate digestive symptoms caused by enzyme deficiency.
Based on the information being presented at the ASCO Quality Care Symposium, the team is hoping to also publish these findings to make them available for a wider audience. "We hope that our results can be used by other organizations to inform future efforts to create reliable and useful patient registries," Nipp said.
When asked what message he had for patients with pancreatic cancer today, Nipp said, "We are working tirelessly to improve the quality of life and care for these individuals and their families."