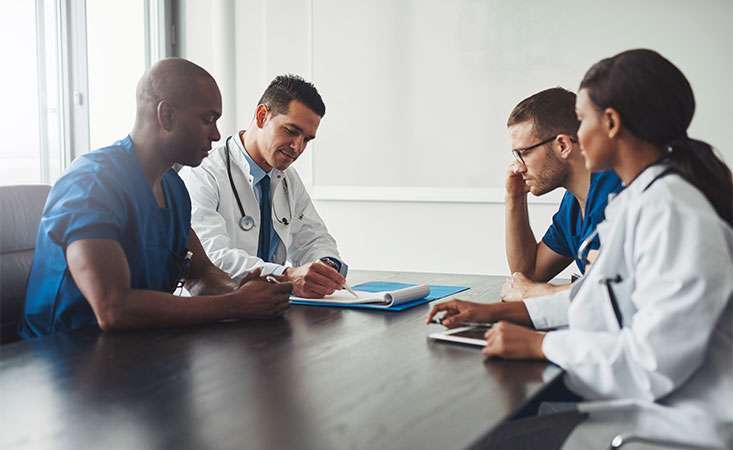 Clinical trials are necessary to determine whether a drug or treatment combination is safe, effective and an improvement over the current standard of care for a disease.
Pancreatic cancer patients who participate in clinical research have better outcomes. Every treatment available today was approved through a clinical trial. The Pancreatic Cancer Action Network (PanCAN) strongly recommends clinical trials at diagnosis and during every treatment decision.
But not all clinical trials are the same, as highlighted in a recent perspective article published in Nature Reviews Drug Discovery.
The article focuses on adaptive platform clinical trials, which allow multiple experimental treatment options to be tested at the same time. Adaptive platform clinical trials are ongoing, changing over time to add new experimental therapies. Treatment options that are not working well can be removed from the trial as well.
"Traditional clinical trials test one experimental treatment at a time, typically compared to standard of care, with a predefined endpoint," said Victoria Manax, MD, chief medical officer at PanCAN and a member of the Adaptive Platform Trials Coalition that authored the paper.
"Adaptive platform clinical trials can be a faster, less expensive, more efficient way to learn which treatments do and do not work for patients."
PanCAN's own adaptive platform clinical trial, Precision PromiseSM, will open at 14 Clinical Trial Consortium sites across the United States in fall 2019 through early 2020. Manax is leading PanCAN's efforts to launch Precision Promise.
The paper describes nonprofit organizations – like PanCAN – as "a natural sponsor for adaptive platform trials," referring to them as "a trusted third party between industry and regulators."
Other members of the Adaptive Platform Trials Coalition include Diane Simeone, MD, chair of PanCAN's Precision Promise Steering Committee and immediate past chair of the organization's Scientific and Medical Advisory Board, as well as members of Berry Consultants, statistical experts who are guiding the design and data analysis for Precision Promise.
Also part of the coalition are Lisa LaVange, PhD, and Janet Woodcock, MD, who represented the U.S. Food and Drug Administration (FDA). Both have been champions of this innovative approach to clinical research.
"It's an honor to be part of this coalition of experts who've designed and conducted adaptive platform clinical trials to treat diseases ranging from breast cancer and brain cancer to severe pneumonia and Alzheimer's disease," Manax said.
"Adaptive trials are designed to learn over time, and through this coalition, we can exchange information and share best practices and challenges, so we can all learn from each other's experiences as well."