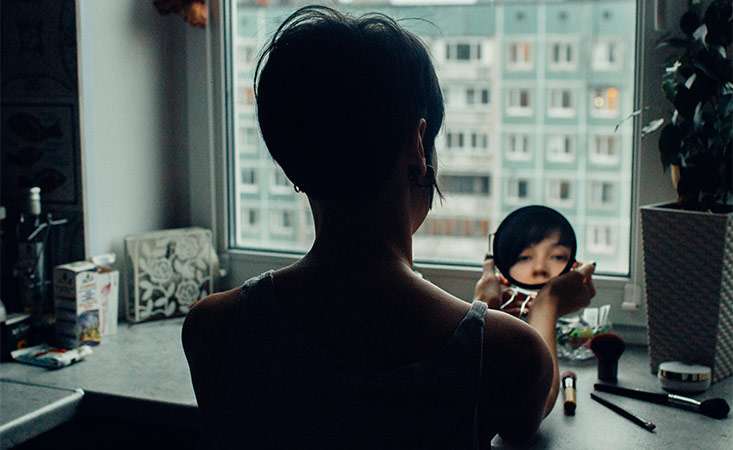 Editor's note: September is Self-Care Awareness Month, and in honor of this, we are republishing a previously written article that shares self-care tips for pancreatic cancer patients.
Pancreatic cancer patients undergoing treatment are faced with numerous physical and mental changes and challenges. And while most patients tend to focus on the changes happening on the inside, it's important to recognize that a changing outward appearance can impact your overall mood and wellbeing.
"A changing appearance may seem trivial when facing cancer, but it can impact a patient's mood," said Nicole Feingold, MA, Director of Scientific & Medical Affairs for the Pancreatic Cancer Action Network (PanCAN). "Common physical changes like hair loss or dry, blistered skin are issues every patient should feel comfortable discussing with their healthcare team. Don't shy away from these conversations, especially because resources exist to help tackle the side effects."
The program, Look Good, Feel Better, teaches beauty techniques to people with cancer to help them manage the appearance-related side effects of cancer treatment. The program includes lessons on skin and nail care, cosmetics, wigs and turbans, accessories and styling, helping people with cancer to find some normalcy in a life that is by no means normal.
In addition to the Look Good, Feel Better program, PanCAN's PanCAN Patient Services program recommends several self-care tips, including:
Avoid long, hot showers or baths
Use gentle, fragrance-free soaps and laundry detergent
Use moisturizers, preferably creams or ointments rather than lotions. Cream that has a thicker consistency is better at preventing skin dehydration
Some chemotherapy drugs make skin more susceptible to sunburn, so wear protective clothing to minimize burns
Always speak to your healthcare team to find suitable resources
Laurie MacCaskill, immediate past Chair of the PanCAN Board of Directors and pancreatic cancer survivor, adds that self-care is important for a survivor's journey.
"What you think affects how you feel and it's critical in this journey to create an environment of self-care for healing," MacCaskill said. "Self-care is an act of self-love".
Look for future blog articles on how pancreatic cancer patients can feel their best while undergoing treatment.
Many more tips for living with pancreatic cancer can be found in our booklet,
Supportive (Palliative) Care: Quality of Life and Practical Care in Pancreatic Cancer
. Order your free copy now by
contacting Patient Central
.