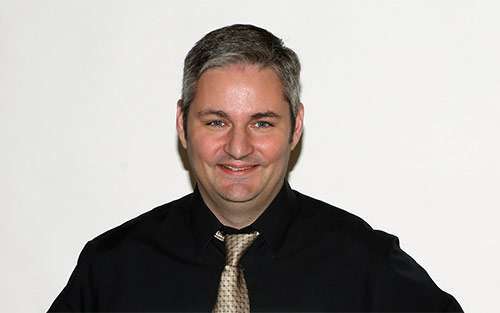 Pancreatic cancer recently moved from the fourth to the third leading cause of cancer-related death in the United States, and it poses several unique challenges for clinicians and researchers. Among the reasons the disease is so difficult to treat is that a dense and complex mixture of cells, known as the stroma, surrounds and infiltrates the tumor.
In the past, the stroma has been shown to support the growth and survival of the tumor by aiding in the delivery of blood and nutrients while serving as a physical barrier that prevents drug delivery. More recent evidence has revealed an even more sinister role for the stroma: to recruit cells and release chemical factors that prevent the patient's immune system from recognizing and attacking the tumor.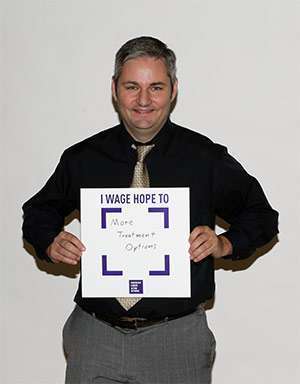 So in order for an immunotherapeutic approach to be successful in the treatment of pancreatic cancer, this immune-suppression would have to be alleviated. This is exactly what Pancreatic Cancer Action Network grantee David DeNardo, PhD, strives to accomplish in his laboratory.
DeNardo, an assistant professor of medicine at the Washington University School of Medicine in St. Louis, received a Career Development Award from us in 2014, and our funding is cited as supporting important work that was published in the highly acclaimed journal Nature Medicine on July 4, 2016.
"Support from the Pancreatic Cancer Action Network has allowed my lab to focus on pancreatic cancer," DeNardo said. "Funding from grants like the Career Development Award is critical for young investigators like me to aggressively pursue therapeutic modalities that might overcome the major obstacles to increasing survivorship for pancreatic cancer patients."
His study involves a collaboration with other researchers at Washington University, including two-time Pancreatic Cancer Action Network grant recipient William Hawkins, MD, as well as representatives from a pharmaceutical company called Verastem.
DeNardo's presentation of these data was also considered a highlight of the American Association for Cancer Research (AACR) Pancreatic Cancer Special Conference that took place in May 2016.
DeNardo and his colleagues focused on a protein called focal adhesion kinase (FAK) that had previously been shown to activate cancer cell migration (movement that's critical for cancer spread), growth and survival. FAK's role in promoting the formation of the stroma and evading an immune response had not been elucidated, though.
Analyses of pancreatic tumor samples from patients showed that FAK is highly expressed and activated in the cancer cells. Moreover, higher FAK expression and activation correlated with an increase in stroma and a decrease in patient survival. Finally, higher FAK meant fewer potentially cancer-killing immune cells present in and around the tumor.
Based on these results, the research team evaluated the effects of inhibiting FAK activity in a genetically engineered mouse model that recapitulates human pancreatic cancer initiation and progression. Encouragingly, mice treated with the FAK inhibitor showed a dramatic decrease in tumor growth and a doubling of survival as compared to untreated mice. Also, experiments showed that FAK inhibition alone decreased the stroma and increased the presence of cancer-killing immune cells.
Finally, DeNardo sought to increase the effectiveness of FAK inhibition by combining it with the chemotherapy drug gemcitabine and other immunotherapy drugs, called checkpoint inhibitors. The combination of gemcitabine with the FAK and checkpoint inhibitors led to a greater than 2.5-fold increase in median survival for the mice. By contrast, treatment with gemcitabine and the checkpoint inhibitor without FAK inhibition did not improve the outcomes for the mice.
There are currently several clinical trials underway that test FAK inhibitors in pancreatic cancer, including a study that combines FAK and checkpoint inhibition.
We at the Pancreatic Cancer Action Network strongly encourage all patients to consider clinical trials every time a treatment decision is made, including at diagnosis. A PanCAN Patient Services Case Manager can perform a personalized clinical trials search, or you can start your own search through our easy-to-use Clinical Trial Finder.
For more information about clinical trials and other patient services, please contact PanCAN Patient Services. Case Managers are available Monday – Friday, 7 a.m. – 5 p.m. PDT or by completing our contact form.