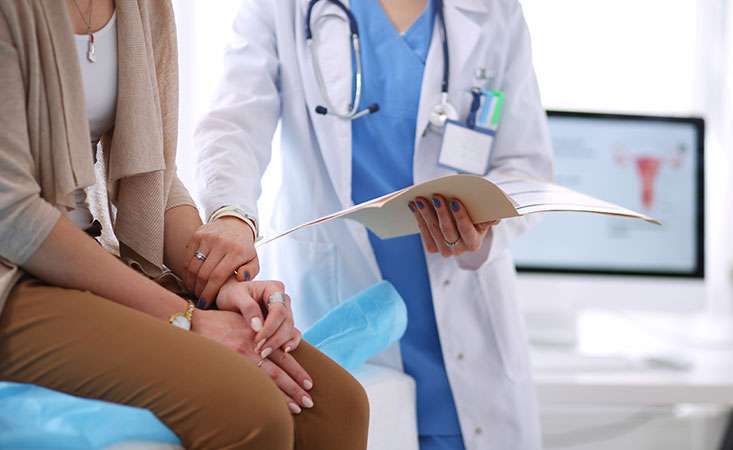 More than 56,700 Americans will be diagnosed with pancreatic cancer in 2019, today's American Cancer Society Cancer Facts & Figures report estimates. This is a 2 percent increase over last year's diagnoses.
While the report also shares that the disease's five-year survival rate continues to stand at 9 percent, there is unprecedented progress taking place in laboratories and clinics to extend and improve the lives of patients facing the disease today and in the future.
"When PanCAN was founded in 1999, little was known about how to detect, treat or even understand the biology of pancreatic cancer," said Julie Fleshman, JD, MBA, president and CEO of the Pancreatic Cancer Action Network (PanCAN). "But today, researchers and clinicians know more about the disease – its biology and its effects on patients – than ever before."
Here's some additional context around the statistics and what they mean for our community.
What These Statistics Show, and What They Don't
Pancreatic Cancer Is on the Rise
Pancreatic cancer is indeed on the rise. Deaths caused by pancreatic cancer surpassed breast cancer a few years ago, and pancreatic cancer remains on track to overtake colorectal cancer to move to the second leading cause of cancer-related deaths in the United States around 2020.
Why is pancreatic cancer rising? There are many factors at work.
One is that research breakthroughs, improved treatments and better detection strategies in other cancers are allowing people to live longer. Another is that an aging population, changes in racial/ethnic demographics and increases in obesity and diabetes, two key risk factors for pancreatic cancer, contribute to more diagnoses and deaths from the disease. 
What the Stats Don't Cover
The Cancer Facts & Figures report shows that after increasing from 6 to 9 percent between 2014 and 2017, the five-year survival rate for pancreatic cancer remains at 9 percent this year.
But each patient is unique – statistics look at population-wide trends, while individual patients' outcomes depend on many factors.
And, the newly reported survival rate was calculated using data about pancreatic cancer patients who were diagnosed between 2008 and 2014 and then followed through 2015 – meaning that today's patients may have a different outlook.
Over the course of the past year, two new drugs were approved that can benefit some pancreatic cancer patients. Clinical trials helped clarify the best approaches to treat patients before and after surgery.
And there is growing evidence that precision medicine – tailoring a patient's treatment to their tumor's biological details – can be beneficial to patient outcomes.
In addition to progress in the treatment of the disease, 2018 also saw improvements in researchers and clinicians' ability to identify, measure and manage risk. And, efforts are underway to devise effective early detection strategies to catch pancreatic cancer in its less advanced, more treatable stages.
Our Plan of Attack
As the number of pancreatic cancer diagnoses rises, our mission grows more urgent, and our supporters become more passionate and dedicated to demand better for patients and their families.
"PanCAN – along with an incredible community of scientists and healthcare professionals – is working diligently to reverse these statistics and improve the lives of everyone faced with a pancreatic cancer diagnosis," Fleshman said.
PanCAN attacks pancreatic cancer on all fronts: research, clinical initiatives, patient services and advocacy.
We provide world-class patient resources like Know Your Tumor®, a precision medicine service; a Clinical Trial Finder offering access to the most up-to-date and comprehensive pancreatic cancer clinical trial database in the United States; the Patient Registry, a global database of patient information to help advance research and improve patient care; early detection efforts; and the Precision PromiseSM adaptive clinical trial platform, set to launch in 2019.
"To the 56,770 Americans expected to be diagnosed with pancreatic cancer this year, to their families and friends and to everyone who's been touched by this disease – know that we will continue to be relentless in our efforts to increase awareness, raise funds for research and clinical efforts and, most importantly, to improve survival," Fleshman said.
Please
make a donation
and invest today in all those impacted by this deadly disease.