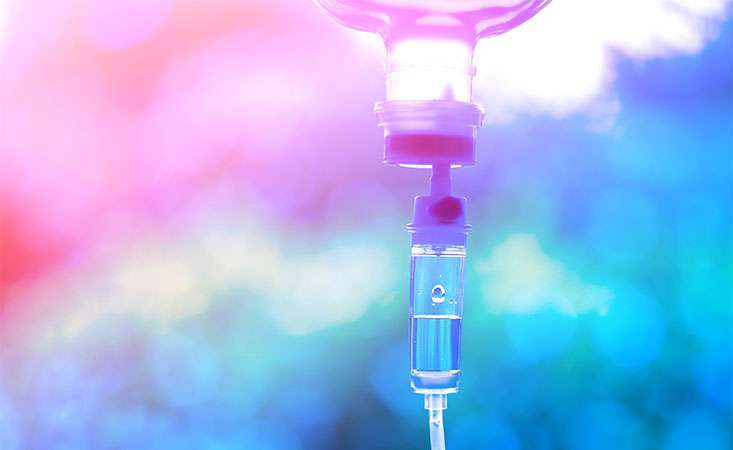 A drug that received unprecedented approval in the U.S. three years ago is now available for even more patients.
In 2017, the U.S. Food and Drug Administration (FDA) approved a cancer drug based only on molecular characteristics of the patient's tumor – and not on the organ site – for the first time. That drug, Keytruda® (pembrolizumab), is an immunotherapy that was made available for patients whose tumors cannot be removed by surgery and have the molecular alterations known as high microsatellite instability (MSI) or defective DNA mismatch repair (dMMR) – which occurs in about 1-3% of pancreatic cancer tumors.
In recent weeks, FDA expanded the drug's approval for use in cancer patients whose tumors have high tumor mutational burden, again, regardless of where their cancer starts. This approval specifically applies to patients whose cancer cannot be removed by surgery and who have already tried other treatment options.
For pancreatic cancer patients, this means more patients may have the opportunity to access Keytruda.
While high tumor mutational burden is rare in pancreatic cancer, it does occur. "In pancreatic cancer, a drug that will work well in even a small subset of patients is still a major step forward," said Cassadie Moravek, associate director of scientific and medical affairs for the Pancreatic Cancer Action Network (PanCAN). "Being able to chip away at the disease by identifying effective treatment options for different subtypes of patients will help improve patient outcomes."
To know if a patient is eligible for Keytruda, or any other treatment based on the biology of their tumor, patients must get molecular profiling (tumor biomarker testing).
PanCAN strongly recommends that all pancreatic cancer patients get molecular profiling of their tumor and germline (genetic) testing of their blood or saliva to help them and their healthcare team make informed treatment decisions.
This testing is available through PanCAN's Know Your Tumor® precision medicine service as well as private companies and healthcare institutions. PanCAN's Patient Services can give you more information about Know Your Tumor, molecular profiling, genetic testing and pancreatic cancer treatment.
If patients have already undergone molecular profiling and have a high tumor mutational burden, they should discuss with their healthcare team whether Keytruda might be a good option for them.
Recent findings show that patients who are able to go on therapies that match their tumor biology live an average of one year longer compared to patients who don't.
Contact PanCAN's Patient Services
for free, in-depth information about pancreatic cancer treatment and testing, including Know Your Tumor. They can also help talk you through molecular profiling reports you may already have, regardless of which testing service was used.