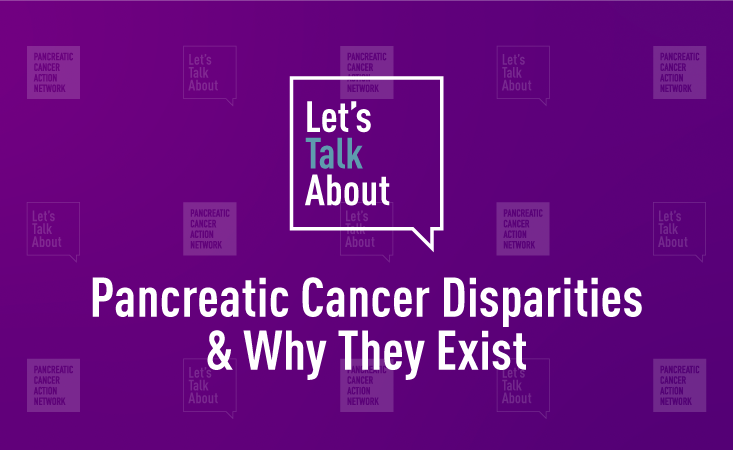 Feb. 4, 2022 is World Cancer Day and this year's theme is "Close the Care Gap," which is all about "understanding and recognizing the inequities in cancer care around the globe." Here, we focus on how Black Americans have the highest incidence rate of pancreatic cancer of all ethnic/racial groups. We explore how more research and more equitable access to resources are needed to address this disparity.
Pancreatic cancer disproportionately affects Black Americans. This population has the highest incidence rate of pancreatic cancer of all ethnic/racial groups in the United States, according to the National Cancer Institute SEER data.
Many factors contribute to this disparity.
Edith P. Mitchell, MD, a medical oncologist treating pancreatic cancer patients at Sidney Kimmel Cancer Center at Thomas Jefferson University in Philadelphia, said understanding why certain racial and ethnic groups are more likely to be impacted by pancreatic cancer requires a range of research – from studies focused on genetics and biology to studies that look at environmental and social impacts.
If you identify as Black or Latinx and have a family history of pancreatic cancer, we invite you to participate in a focus group through the
REGENERATE study
that PanCAN is funding. Email
REGENERATE@DFCI.harvard.edu
to learn more.
"We still have a lot to learn about the biology of cancer, and we need more genomic profiling of tumors so that we can develop better preventive and treatment strategies," she said in a previously conducted interview.
It's also important to consider access to resources. According to the American Cancer Society, "social structure and historical context" has led to a strong correlation between race and socioeconomic status. This link has made socioeconomic status "the most critical factor affecting health and longevity in this country."
Dr. Mitchell points to a host of factors that may contribute to health disparities, especially in underserved communities, including greater exposure to carcinogens in the air, water and soil; lack of fresh fruits and vegetables because they are not available or affordable; and lack of access to quality healthcare.
For some without paid sick leave, taking time off from work to go to the doctor is difficult. And a long history of systemic racism in the U.S. healthcare system requires rebuilding trust with those who have been impacted by past mistreatment.
Effective communication with at-risk groups is key, as lack of knowledge about pancreatic cancer symptoms can mean a later-stage diagnosis and limited treatment options.
Marcus Noel, MD, an associate professor of medicine and medical director of the Clinical Research Management Office at Georgetown Lombardi Comprehensive Cancer Center, is passionate about this type of outreach.
His research has shown that race and socioeconomic status may drive some of the disparities in diagnosis and treatment of pancreatic cancer, as Black Americans tend to be diagnosed at a later stage of disease and have lower rates of surgical resection. His 2019 paper concludes that "policies designed to improve early access to high quality treatment for minority patients could eliminate disparities in outcomes for pancreatic cancer."
Dr. Noel's message to the Black community is to be aware of risk factors for pancreatic cancer – especially conditions like diabetes and obesity that are prevalent within that community. He also encourages everyone to reach out to their healthcare teams when something feels wrong.
"Someone who's losing weight, not feeling well, should really speak up to their physician," he said.