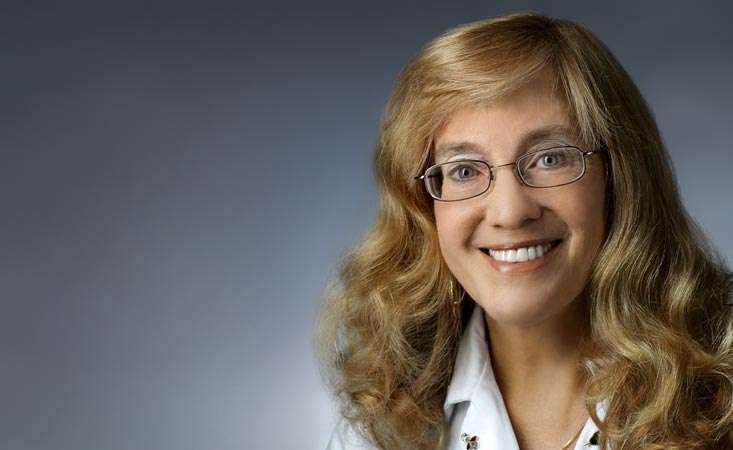 Editor's note: We recently announced the recipients of the Pancreatic Cancer Action Network's (PanCAN) 2020 research grants. Now we'd like to introduce you to each grantee to share what brought them to the field of pancreatic cancer research and what this funding means to them.
Jill Smith, MD, has a message for patients with pancreatic cancer: "Never lose hope, be strong and be encouraged."
Smith, a clinician-scientist and professor of medicine at Georgetown University and a member of the Georgetown Lombardi Comprehensive Cancer Center, tries to model those tenets herself.
She'd applied for PanCAN research grants in the past and hadn't been selected for funding.
"I was almost going to give up," Smith said. "But like I tell my pancreatic cancer patients, we don't give up – we persevere."
Smith's perseverance led to her being awarded a prestigious and highly competitive PanCAN Translational Research Grant this year. Funding decisions were made through a rigorous peer-review process that scored each application for merit, feasibility and potential impact on the field of pancreatic cancer research.
The goal of translational research is to bridge the gap between promising findings on the lab bench and bringing benefit to patients in the clinic. Smith was recruited to Georgetown University from the National Institutes of Health's National Institute of Diabetes and Digestive and Kidney Diseases, to establish a translational research program in gastrointestinal cancer.
Smith's PanCAN research grant project aims to determine whether a drug previously used to treat peptic ulcers, called proglumide, can be repurposed as a treatment for pancreatic cancer in combination with chemotherapy.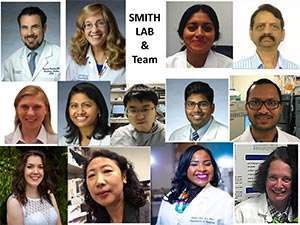 "This funding will enable us to provide the background preclincal work so that we can apply for an FDA [U.S. Food & Drug Administration] grant to treat patients within a year," she said.
Preclinical data generated in Smith's lab have suggested that proglumide can break down some of the dense microenvironment that engulfs pancreatic tumors – allowing cancer-fighting immune cells and other drugs to enter the tumor and kill the cancer cells.
Although previously approved for other diseases, proglumide will need to go through rigorous clinical trials to determine whether it's effective for patients with pancreatic cancer.
Smith urges patients to participate in clinical trials – "not only to potentially help yourself but others in the future."
Contact PanCAN's Patient Services for information about pancreatic cancer treatment options, including a personalized clinical trials search.
Like other labs, Smith's team's research efforts have slowed due to the coronavirus disease pandemic. Preclinical work has been able to continue, though, with one person allowed in the lab at a time.
"Of course having the funding from PanCAN will allow us to do more research," she said, "and it actually is helping me to hire one of my former graduate students to help with this project."
Smith was drawn to science and medicine as a child who always tried to "discover answers to the unknown." She had a microscope as a young child and wanted to dissect everything.
She also has compassion for the sick and loves people, rooted deeply in her faith. "I read a lot, but the Bible is my favorite and my most-read book," she shared.
Smith is grateful to PanCAN's donors and supporters: "We will not disappoint you.
"I have a long track record of taking projects from the lab to patient care, and I have those expectations for this work, too."
Support PanCAN
to fund scientific and clinical research that will improve outcomes for pancreatic cancer patients.