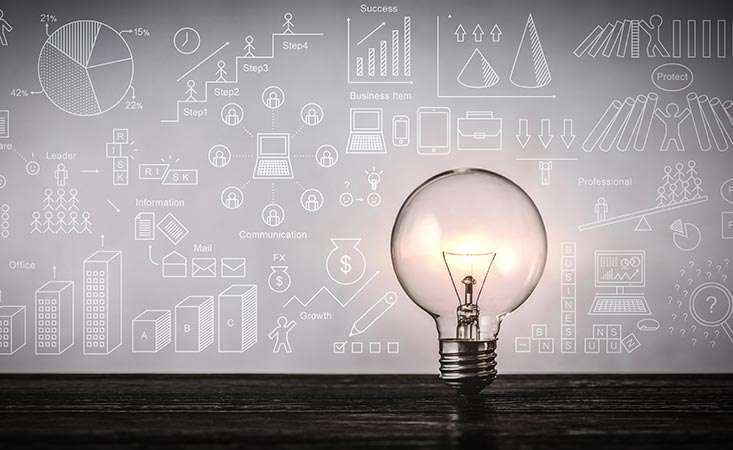 Thanks to the generosity of our donors and supporters, we are pleased to announce that the Pancreatic Cancer Action Network (PanCAN) is awarding 10 new innovative research grants and five extensions to past grantees to continue their highly promising research projects.
PanCAN's total research investment in fiscal year 2020 is $21 million, with $4.75 million toward competitive grants.
Since the Research Grants Program's launch in 2003, 199 peer-reviewed grants have been awarded to 187 scientists at 71 institutions. PanCAN's cumulative research investment, including its grants program and scientific and clinical initiatives, is projected to be approximately $126 million to date.
This year's grants may have an especially big impact on the well-deserving recipients.
Applications for PanCAN's 2020 grants program were due in December 2019. Scientists and clinicians from across the country eagerly described projects, outlined specific aims, gathered letters of support and detailed how they'd spend the funding, should they be selected.
This was, of course, before the coronavirus disease (COVID-19) pandemic struck the U.S.
Among so many repercussions of the pandemic throughout the country and the world, laboratories had to shut their doors, costing investigators precious resources, progress and – most importantly – time.
"We realize this is an extremely difficult time to be running a lab," said Lynn Matrisian, PhD, MBA, chief science officer at PanCAN, "so we are taking measures to help however we can."
The 2020 research grant recipients were given the option to initiate their funded period on July 1, marking the beginning of PanCAN's fiscal year, or to postpone their start date until September or even January 2021. In addition, PanCAN is allowing flexibility with reporting deadlines and other requirements for active grantees.
"We are committed to ongoing improvement in patient care in years ahead while keeping our community safe now," Matrisian said.
The annual competitive grants review process took place through the winter and spring, involving rigorous, unbiased peer review by experts in the field and input from patient research advocates, bringing the survivors' perspective to the decision-making. Applications were scored through a system similar to what the National Institutes of Health (NIH) uses.
"The grants review calls involved lively, thorough discussion about each applicant and their proposed project," Matrisian said. "Often the tiniest margin could differentiate the project that got funded and the project that didn't. All reviewers took the process extremely seriously."
The new grants awarded this year include five Career Development Awards and five Translational Research Grants.
Career Development Awards support early-career investigators who are establishing their independent labs with a focus on pancreatic cancer research. These grants provide $200,000 over two years.
Translational Research Grants provide $500,000 over two years and fund projects aiming to accelerate promising new treatment strategies and combinations, taking them from laboratory experiments to testing in patients.
"Beyond research funding, PanCAN welcomes its grantees into a Community for Progress, a cohesive network of researchers focused on improving pancreatic cancer patient outcomes through mentorship and collaboration," Matrisian said. "Many of our grantees have noted that being part of this community provides as much value to their research efforts and careers as the funding."
This year's recipients of new PanCAN research grants are:
PanCAN and its scientific reviewers have also awarded five grant extensions to previously funded researchers with projects that are already in progress. Extension recipients include:
"We are delighted to support these bright and motivated researchers as they overcome recent challenges and continue their efforts to improve pancreatic cancer patient outcomes," Matrisian said.
"And we are extremely grateful to PanCAN's donors, fundraisers and supporters who make this robust research investment possible."
Donate today
to ensure PanCAN continues funding and conducting groundbreaking research toward a better understanding of pancreatic cancer biology and new strategies to detect and treat it.