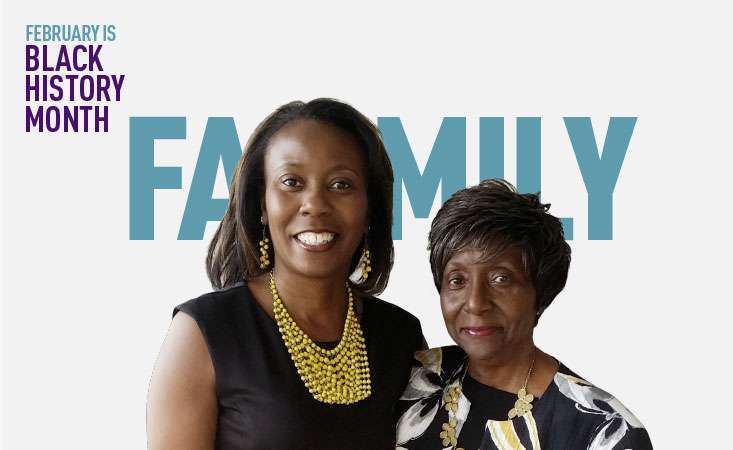 Editor's note: In honor of Black History Month, we're sharing inspiring stories from our community to pay tribute to those who are making progress against pancreatic cancer. We start by celebrating Adrienne and Roberta Zeigler, who we first highlighted in August 2020.  
Roberta Zeigler hadn't been experiencing anything that she thought signaled pancreatic cancer.
So when she was diagnosed with the disease in 2015 after going to the doctor because of some abdominal discomfort, she was shocked.
Now – showing no evidence of cancer following surgery, radiation and chemotherapy – Roberta and her daughter, Adrienne, have turned to raising awareness of the disease in their community, particularly among Black Americans.
When asked why they got involved in volunteering with Pancreatic Cancer Action Network (PanCAN), Adrienne replied, "That was me. I'm a very civic-minded person, involved in several organizations in my community.
"Mom was donating to PanCAN, and I said we had to get more involved."
They attended PanCAN's PurpleStride Detroit and started going to local volunteer meetings hosted by PanCAN's Detroit Affiliate.
And thus began a mother-daughter mission to make a difference, especially in the Black community.
Roberta, Adrienne and other PanCAN volunteers in the area have been attending health fairs and public events to bring awareness to the symptoms of pancreatic cancer, the importance of listening to your body and the higher incidence of the disease in Black Americans.
"As African Americans, we're impacted disproportionately by a number of health issues, and pancreatic cancer is one of them," Adrienne said.
Black Americans are at an increased risk for pancreatic cancer. They have the highest incidence rate of pancreatic cancer in the U.S., according to the National Cancer Institute SEER data.
"Unfortunately, sometimes our community is not aware of all of these tests that they should be getting," Roberta said.
Adrienne added, "And some of us are scared to go to the doctor because of the legacy of mis-care. Health screenings are important for this population, but you can't do that for pancreatic cancer – there's no general screening.
"So it's important that people know the symptoms, listen to their bodies and go to the doctor if something is wrong. Mom didn't have any major outward symptoms, but she did have something that was going on that led to her going to the gastroenterologist and then getting the endoscopy and then receiving the diagnosis."
The pair also noted a significant knowledge gap when it comes to the disease. "A lot of people I talk to haven't heard anything about pancreatic cancer," Roberta said.
Adrienne agreed, saying, "When Mom was diagnosed, at least I knew where my pancreas was. A lot of people don't realize it's in there, buried in between a bunch of other organs."
The mother-daughter duo wants people in their community to get to the doctor sooner with any symptoms so the disease can be diagnosed earlier if it's there.
And then: "I would definitely tell anyone diagnosed to contact PanCAN Patient Services," Roberta said. "The information and resources they provide are so valuable."
Contact PanCAN Patient Services for free, in-depth resources, information and support.
Roberta wishes she knew about PanCAN Patient Services sooner. After her surgery, she connected with PanCAN and got matched with its Survivor & Caregiver Network volunteers. "It was encouraging to talk to others who had been diagnosed."
Adrienne and Roberta also value the close-knit community they've built through their volunteer work. "It doesn't matter how you came into the organization – everyone is loving and supportive," Adrienne shared. "Being around these people has given us hope and encouragement."
Unfortunately, precautions during the coronavirus disease (COVID-19) pandemic have put a hold on the volunteers' in-person outreach – a key component of their awareness efforts. They hope events can safely restart soon so the group can keep reaching people with their message.
In the meantime?
"Everybody, wear a mask and do the right thing," Adrienne pleaded.
Roberta chimed in, "Save a loved one's life."
And Roberta's message to others diagnosed with the disease? "Have hope. Don't give up."
In her 2020 virtual PurpleStride Detroit speech, Roberta concluded, "There are so many ways to get involved with PanCAN in areas most important to you. I hope you'll join us."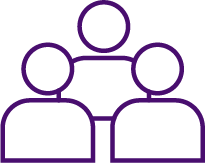 Join the movement to create a better future for pancreatic cancer patients.
Get involved today
.