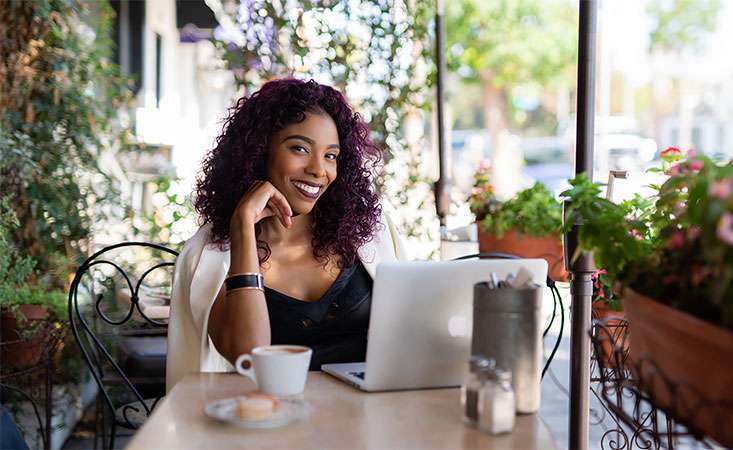 Editor's note: As the world copes with the coronavirus disease (COVID-19) pandemic, pancreatic cancer patients, survivors and loved ones have additional concerns about health and safety right now. Today, we share the experience of one of those survivors.
Bella Graham couldn't believe it.
A fellow shopper was complaining because Bella was allowing more than six feet between her and the person in front of her in the checkout line. The shopper said everyone was overreacting to the coronavirus threat.
Later, when a pipe burst in her home and she asked the plumber who came to fix it to pull his mask up over his nose, he didn't comply. Bella had to call another plumber to come back in his place.
Bella is a pancreatic cancer survivor.
She has most of what she needs delivered, rarely leaves her home to shop and never has anyone over except when there is an emergency. When she does venture out, she's frustrated by people who do not take scientific recommendations and warnings seriously. This is top of mind not only because she has an underlying health condition, but also because it isn't visible to others.
"I don't feel that I should have to announce to someone that I'm a cancer survivor and that's why I'm being careful," she said. Seeing people not being cautious "makes the situation even more difficult and fearful."
Even as more businesses reopen, Bella hasn't changed how she's interacting with the world. She's still not eating out. She's cancelled her gym membership. She's not seeing anyone face-to-face – even family members, as many of them work in healthcare and are afraid of exposing Bella to the virus.
In addition to her concerns as a cancer survivor, she also knows people who have been impacted by the coronavirus and doesn't want anyone to have to go through that.
But behavior depicted on social media has also concerned her. "I've been really disappointed to see people I know not respecting social distancing, not wearing masks, continuing to have get-togethers with people in their house," she said.
She's taking as much as she can into her own hands, saying, "You can't control what other people do. All I can do is protect myself."
In addition to taking precautions to avoid contracting and spreading the virus, she is taking care of her mental health.
This includes getting professional counseling. She is so passionate about this that she will begin graduate school in August to become a psychotherapist.
"I believe in therapy and the power of being able to talk to someone who can help you sort through what you may be feeling," Bella said. "It is also helpful to talk to others who are going through what you are, like through PanCAN's Survivor & Caregiver Network."
PanCAN's Patient Services can provide mental health resources and connect you to others in a similar situation through the Survivor & Caregiver Network.
"We are living in a very high-stress, high-pressure, unprecedented time," Bella said. "Everyone should give themselves grace. Take time to yourself to process and understand that whatever you're feeling is valid."
She expanded, "Everyone is feeling overwhelmed, and some people don't know what to do. Reaching out to a mental health professional could be helpful. There are other forms of holistic healing and self-care that might help, too."
In addition to therapy and staying in touch with other survivors, Bella asks herself, "What do I need to take care of myself in this moment?"
One result is that she has been beautifying her home, making it a place that is enjoyable to work, exercise and live in all day, every day. "None of us were prepared to live this way in our houses," she said.
When she does have an emergency that requires a visit to her home, she speaks with the provider on the phone ahead of time to make sure they will wear a mask when in her home.
And she urges everyone to be considerate when it comes to potentially spreading this virus.
"We have to be community-minded," Bella said. "The only way we beat COVID-19 is if we care about people who are not in our family, who are not our friends, who we don't know. It may not be your mom or your kid, but it's somebody's mom. It's somebody's kid.
"I care about you, so I'm going to wear a mask."
Contact PanCAN's Patient Services
for any topic related to pancreatic cancer, including concerns about the coronavirus. In addition to providing mental health and emotional support resources, they can help patients and their loved ones understand what precautions to take, how to stay safe and what resources are available in their area.