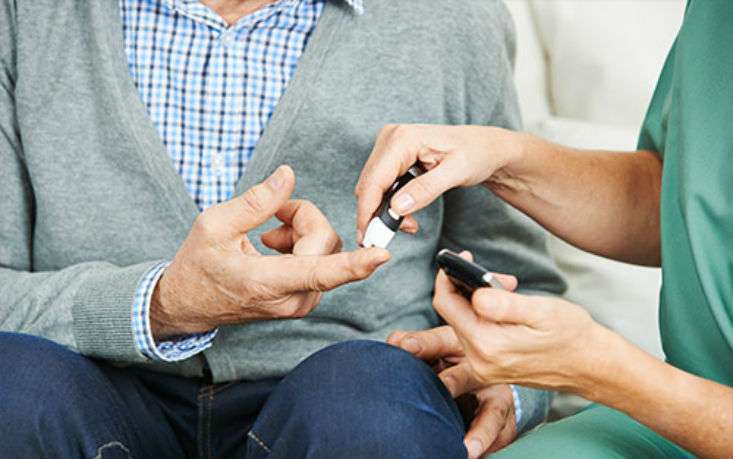 In a study published today in the Journal of the National Cancer Institute (JNCI), researchers found that new-onset diabetes in African-American and Hispanic men and women over age 50 may be an early indication of pancreatic cancer, the world's toughest cancer.
The JNCI study followed nearly 50,000 individuals for more than 20 years and, according to its authors, individuals over age 50 who developed diabetes were more than twice as likely to develop pancreatic cancer compared with those who did not develop diabetes. And, individuals with diabetes were 2.3-fold more likely to receive a pancreatic cancer diagnosis within three years of the diabetes diagnosis, as compared to those with longstanding diabetes. This finding confirms others' observations that new-onset diabetes can be considered an early symptom of a pancreatic tumor. Also, this is the first study to investigate the correlation between diabetes and pancreatic cancer specifically in these minority populations.
Black Americans have the highest incidence rate of pancreatic cancer of all ethnic/racial groups in the United States, up to 67 percent higher than other groups.
"For people diagnosed with pancreatic cancer, survival is most often measured in months, and the need to accelerate and improve the ways in which people are diagnosed and treated is critical," said Lynn Matrisian, PhD, MBA, chief science officer at the Pancreatic Cancer Action Network (PanCAN), who was not involved in the study. "This study reinforces the significant role new-onset diabetes can have in pancreatic cancer and further validates PanCAN's existing commitment to develop an early detection strategy."
PanCAN understands that longstanding diabetes is a mild risk factor for pancreatic cancer, whereas new-onset diabetes may be an immediate signal of disease. The organization continues to fund research in this area and is working on key projects to discover clues to help detect pancreatic cancer sooner in people with new-onset diabetes.
Suresh Chari, MD, professor of medicine and consultant in the division of gastroenterology and hepatology at Mayo Clinic, member of PanCAN's Scientific and Medical Advisory Board (SMAB) and an author on the JNCI study, has been instrumental in the discovery that new-onset diabetes can be an early symptom of pancreatic cancer. He is working closely with PanCAN to develop an early detection strategy and recently highlighted six important things to know about diabetes and pancreatic cancer.
If you have questions about this study, diabetes and early detection, risk factors and symptoms, or need resources and support in Spanish, please
contact Patient Central
.