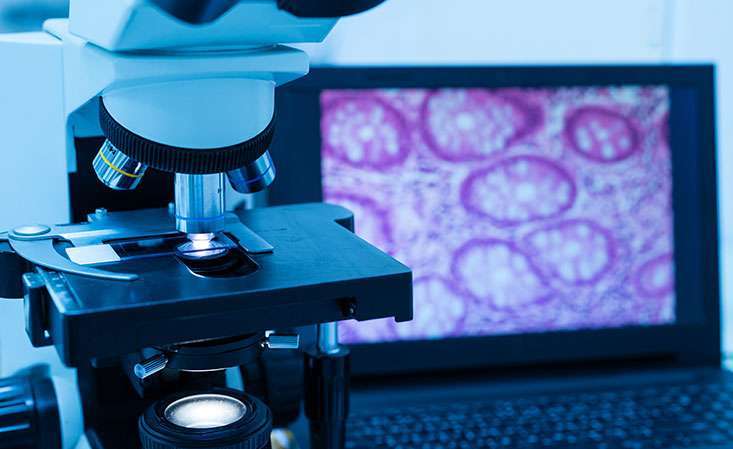 Applications are now being accepted for Pancreatic Cancer Action Network (PanCAN) Career Development Awards.
PanCAN has awarded Career Development Awards since its grants program's inception in 2003. The intent is to recruit and retain junior investigators in the field of pancreatic cancer research.
"We're proud that some of our earliest Career Development Award recipients are now giants in the field," said Reem Malek, PhD, PanCAN's associate director of scientific grants.
"Many recipients have told us that their PanCAN grant helped solidify their commitment to studying pancreatic cancer."
Career Development Awards provide $200,000 over two years for junior investigators who have yet to secure their first major research funding. Their proposed research may be basic, translational, clinical or epidemiological in nature and must have direct applicability and relevance to pancreatic cancer.
New this year: Special consideration will be given to understudied areas in pancreatic cancer research.
"There's been tremendous progress in understanding the biology and behavior of pancreatic tumors, but there are still a lot of unanswered questions – and a lot of unasked questions," Malek said.
"For example, it's known that Black Americans have higher pancreatic cancer incidence and death rates compared to other racial and ethnic groups, but we don't know why. This disparity would be an important avenue for a PanCAN grantee to explore."
Another potential topic of interest is cancer control and survivorship – the study of long-term effects of the disease, quality of life measures and analyses at the population level. In 2020, PanCAN funded its first research grant focused on this area of study.
"Patients are living longer than ever before, so it's critical to fully understand the long-term implications of the disease and how we can maximize both length and quality of life," Malek said.
Grant recipients are selected through a rigorous, competitive peer-review process, including input from fellow scientists and clinicians as well as patient research advocates, bringing the patients' voice to funding decisions.
Despite the economic challenges brought on by the coronavirus disease (COVID-19) pandemic, PanCAN plans to invest a record $23 million in research this fiscal year (July 2020-June 2021).
This investment includes PanCAN's research grants program and its internal scientific and clinical initiatives. This year's grant opportunities will be reserved for early-career investigators.
Early-career investigators have been disproportionately affected by the pandemic, Malek explained. "Their more senior colleagues have generated years' worth of data to analyze and build from, but more junior scientists are still gathering preliminary data and determining their specific research focus."
PanCAN is dedicated to supporting early-career investigators with more than just funding. PanCAN is offering additional flexibility during this difficult time, such as allowing current grantees more time to submit their progress reports and even extra time to complete their projects, if necessary.
PanCAN's Community for Progress is another important aspect of its grants program. Grantees are connected with leading scientists in the field for mentorship, networking and collaboration. Ongoing career support activities offer opportunities for education and professional development to help keep the community of researchers committed and involved.
"None of this would be possible without PanCAN's generous donors and supporters, who allow us to invest in bright young scientists every year," Malek said.
"This funding is invaluable to expanding our knowledge about how to diagnose, treat and manage pancreatic cancer – and to building and strengthening a robust community of researchers dedicated to the disease."
Donate today
to support PanCAN's commitment to improving pancreatic cancer patient outcomes.
If you are an early-career pancreatic cancer researcher, learn more about PanCAN Career Development Awards and spread the word to your trainees and colleagues.