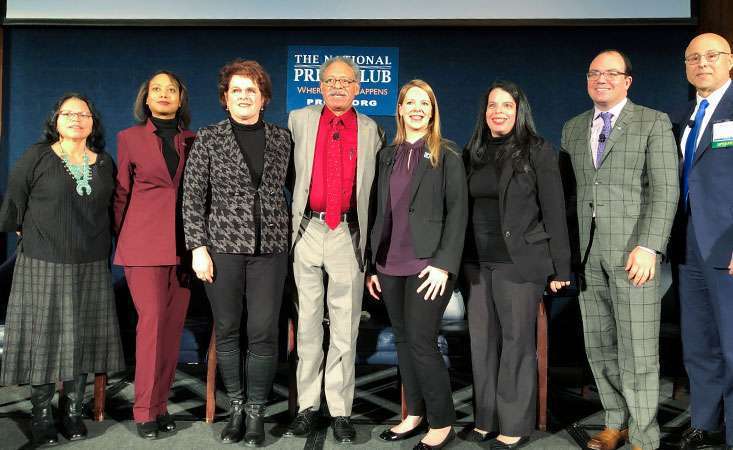 All cancer patients deserve the best care available, but not all can receive it. For some, the problem is financial. Others struggle with language barriers, traveling long distances for quality care and more.
Addressing these issues and best practices to overcome them, the National Comprehensive Cancer Network® (NCCN®) hosted a Patient Advocacy Summit in Washington, D.C., on Dec. 10. Focused on advocating for equity in cancer care, the summit brought together patients, healthcare providers, industry partners and patient advocacy organizations.
The summit covered case studies and included presentations and panel discussions. One such panel discussion featured Cassadie Moravek, associate director of clinical initiatives at the Pancreatic Cancer Action Network (PanCAN).
"Advances in treatment and research mean little if we can't bring them to as many pancreatic cancer patients and their families as possible," Moravek said.
"It is imperative for us, along with other members of the healthcare industry, to work together to solve barriers delaying or stopping patients from getting the care they need."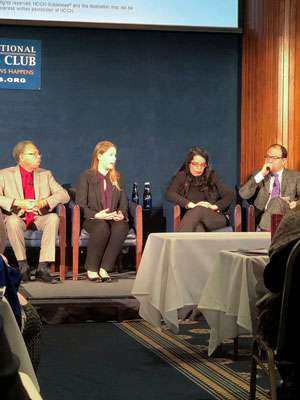 Moravek continued, "Socioeconomic factors play a major role in a patient's ability to access quality cancer care for pancreatic cancer, including access to resources and clinical trials. PanCAN strives to overcome these barriers and support pancreatic cancer patients through our PanCAN Patient Services, where Case Managers provide free, personalized information tailored to each patient's needs and concerns."
With pancreatic cancer being so deadly and rare, PanCAN recognizes the importance of patients and their healthcare teams considering all available treatment options.
Through molecular profiling, a scientific process that informs patients and their doctors about their tumor's biology, genetic mutations and other alterations may be found that could be especially vulnerable to certain types of treatments.
Molecular profiling is often available at medical institutions in urban areas but is less common in rural areas. Residents of rural communities may not be able to travel long distances for this service.
PanCAN brings molecular profiling to patients being treated at smaller medical practices and at major cancer centers alike through its Know Your Tumor® precision medicine service. Know Your Tumor is available to all patients regardless of the medical institution where they receive treatment.
It has proven successful. To date, Know Your Tumor participants represent 49 states and have been referred by more than 500 different physicians. It has delivered reports to 1,000 pancreatic cancer patients and counting.
"It's an honor to be part of NCCN's Patient Advocacy Summit and to spotlight PanCAN's efforts to overcome barriers to best support pancreatic cancer patients," commented Moravek.
"The summit provides an excellent opportunity for healthcare experts and patient advocacy groups to share ideas and learn from each other's successes in making treatment more accessible, timely and affordable."
Read NCCN's press release on the summit, which also quotes Moravek.
For more information about molecular profiling or any other questions about pancreatic cancer,
contact Patient Services
.