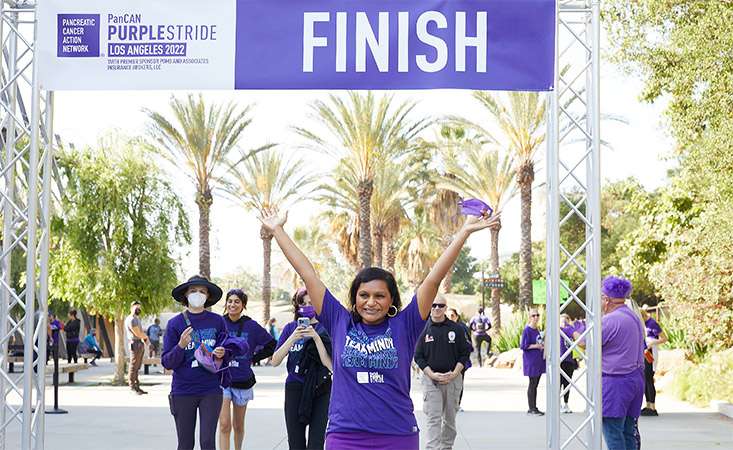 One Big Day. Full of purpose and inspiration. Hope and gratitude. A celebration, a reunion and a day of your incredible impact.
April 30, 2022, was the day that 60 PanCAN PurpleStride events were held across the United States. And it was One Big Outstanding Day at the ultimate event to end pancreatic cancer.
Thank you for participating, fundraising, donating, starting or joining a team, bringing family, friends and loved ones, and for enthusiastically supporting pancreatic cancer survivors and each other. Your efforts paid off!
You raised $14.8 million and counting – this is well on the way to achieving the overall goal for PanCAN PurpleStride 2022, which is $16.5 million. And we can get there! Keep the fundraising going!
Every dollar raised gets us closer to a world where every patient with pancreatic cancer will thrive.
At PanCAN's flagship PurpleStride event in Los Angeles, a number of notable celebrity figures joined the ranks of striders to support PanCAN's mission, including PanCAN PurpleStride national ambassador, actor and producer Mindy Kaling. Kaling lost her mother to pancreatic cancer in 2012, just eight months after diagnosis.
"I was blown away by the passion and drive of those helping to end this disease and touched by the stories I heard from survivors and loved ones," said Kaling. "Thank you PanCAN for hosting such a special event to bring this community together."
In addition to Kaling, celebrity guests at PurpleStride Los Angeles included Jean and Nicky Trebek, widow and daughter of the late Alex Trebek, actor Rosario Dawson, striding in honor of her father who is currently battling pancreatic cancer, actor Josh Stamberg, who walked in memory of his father, and "Star Trek" actor Kitty Swink, an 18-year pancreatic cancer survivor.
NBA referee and pancreatic cancer survivor Tony Brown was the survivor speaker for PurpleStride Atlanta.
Lisa Swayze, Melissa Gilbert and "This Is Us" creator Dan Fogelman also created teams to raise funds for PanCAN PurpleStride in memory of loved ones lost to the disease.
Enjoy a sampling of photos that showcase your purple sparkle spirit, coast to coast. And, keep an eye out for a complete wrap up in which we give a shout out to top teams and individual fundraisers! Thank you for all you do to change the lives of patients, through your support of PanCAN!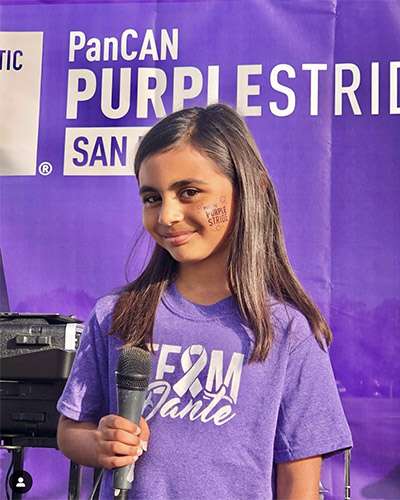 PurpleStride San Diego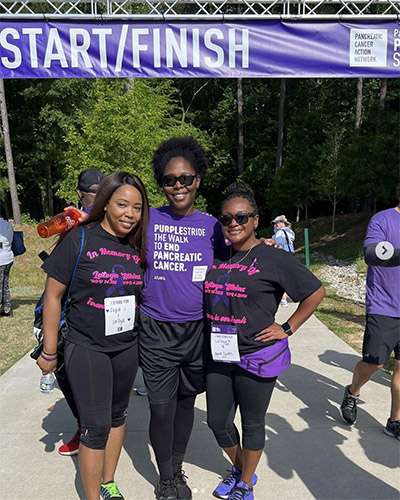 PurpleStride Atlanta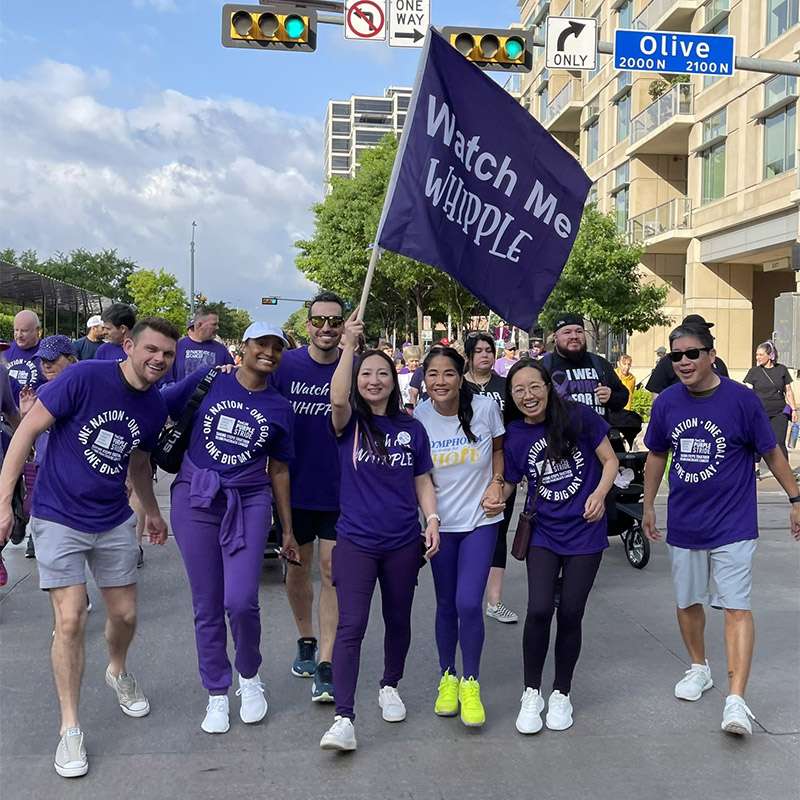 PurpleStride DFW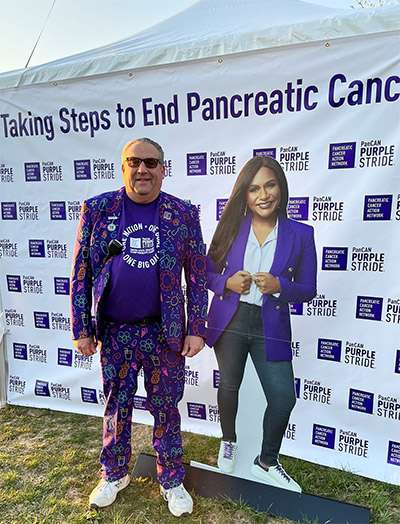 PurpleStride Philadelphia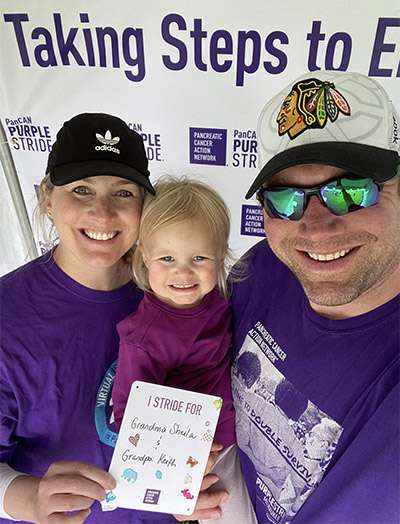 PurpleStride Indianapolis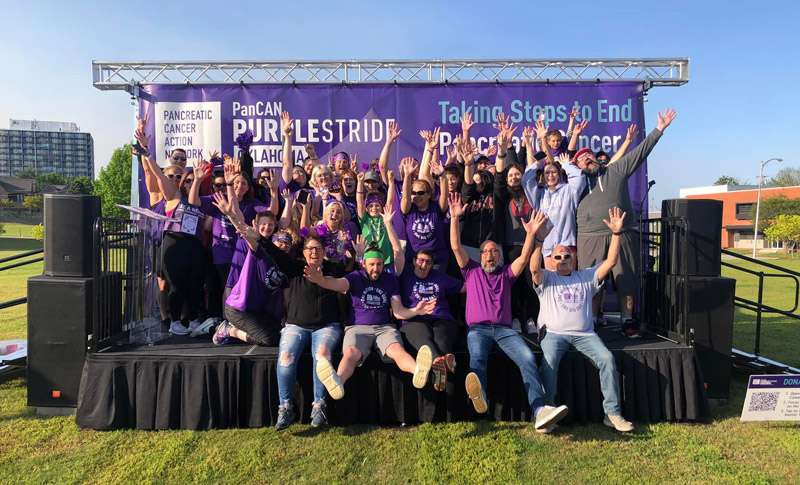 PurpleStride Oklahoma
Next up: PurpleStride season continues! PanCAN PurpleStride Louisville is on Saturday, May 14 and there's still time to register and fundraise.
Donate
today to support PanCAN PurpleStride and create a world where every patient with pancreatic cancer will thrive.