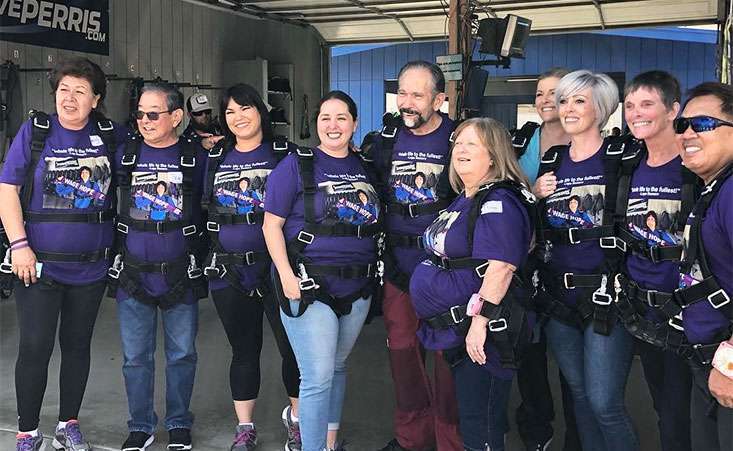 Saturday, April 27 marked the sixth consecutive year that a group of pancreatic cancer survivors, family members and friends gathered in Southern California to skydive together.
This year was not only a celebration of life honoring survivors in attendance, it was also to mark the passing of beloved Pancreatic Cancer Action Network (PanCAN) Orange County Affiliate volunteer Lupe Romero, who died of pancreatic cancer in February 2019. Romero had survived the disease for seven years and had been a faithful member of the skydiving crew. Members of her family were at the skydive event this year in tribute to her, as were friends and fellow PanCAN volunteers.
Here, we share a selection of photos and video footage of the event.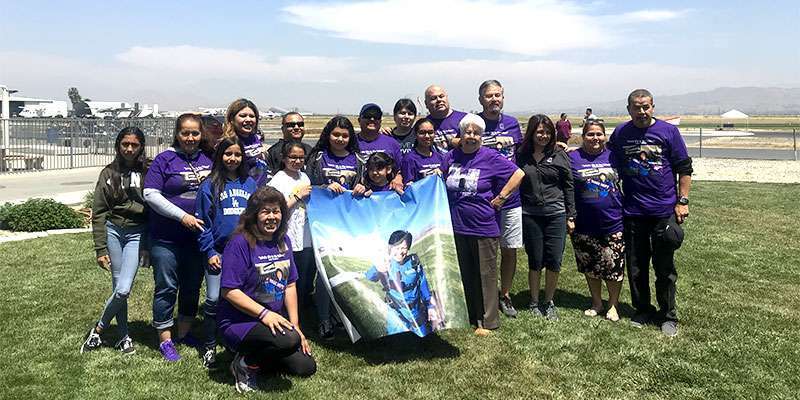 Lupe Romero's family attended the skydive this year, which was held in tribute to her. Romero died earlier this year of pancreatic cancer.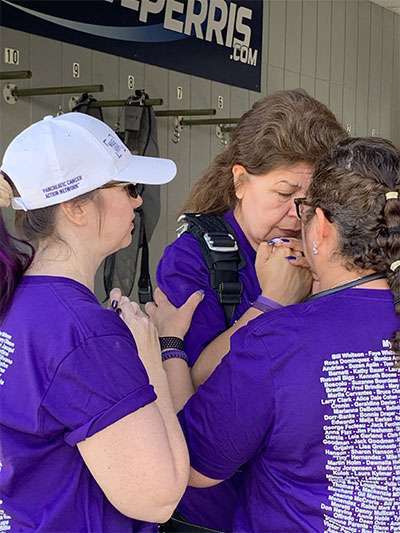 Lupe Romero's sister Sally in a quiet moment before her jump.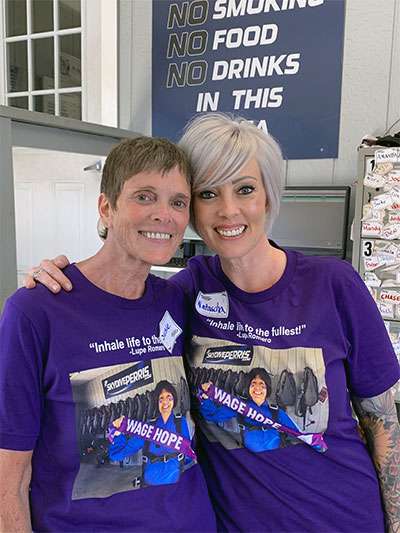 Susie Lemieux, a three-year pancreatic cancer survivor, did the skydive again this year with her daughter, Natascha Martin, who is a PanCAN staff member.
Credit: Matthew Hoag
Susie Lemieux and daughter Natascha embrace after they skydive.
Join the fight
against pancreatic cancer in your area by volunteering, attending a PurpleStride, fundraising and more.