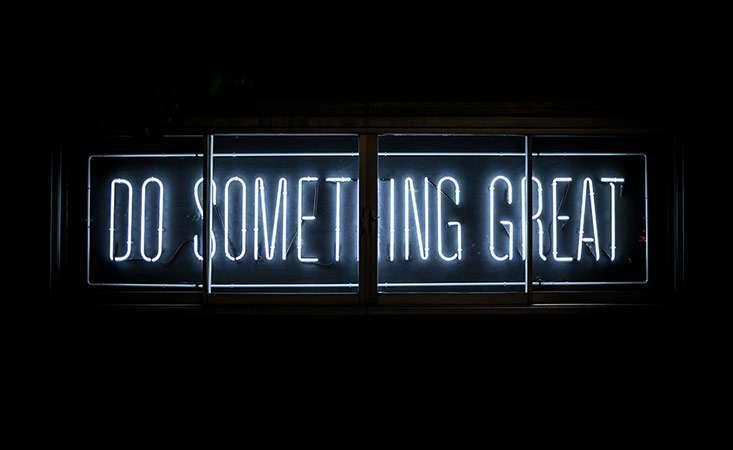 While the volunteers who donate their time and expertise to the Pancreatic Cancer Action Network (PanCAN) put their passion into practice in all corners of the country, their goals are the same: to spread awareness and raise funds to double survival by 2020.
Crystal G., Pancreatic Cancer Survivor and PanCAN Volunteer
Orlando, Fla.
When Crystal's doctor diagnosed her with pancreatic cancer in 2014, her medical team made two recommendations: to have the Whipple procedure and to contact PanCAN Patient Services  for information on clinical trials.
She said she was so grateful for the information and resources PanCAN Patient Services provided – on everything from the Know Your Tumor® precision medicine service to webinars on nutrition – that she decided to give back in the best way she could – by volunteering.
"It's so comforting because the people who volunteer with PanCAN have either gone through a pancreatic cancer diagnosis, or know someone who has," she said. "It's an empowering support network because you feel like you're getting compassion from those who understand and giving compassion to those who need it."
Crystal's volunteerism spans across PanCAN's programmatic areas. She's volunteered at her local PurpleStride and spoken at a PanCAN benefit gala. Up next on her volunteer to-do list: to head to Washington, D.C., in June for National Pancreatic Cancer Advocacy Day.
Peter C., PanCAN Board Member
Washington, D.C.
After losing his best friend – the wife and mother of his sons – to pancreatic cancer in 2013, Peter C. used his pain to fuel his passion. He soon became a pancreatic cancer advocate and PanCAN volunteer. He took his commitment to helping end the world's toughest cancer to the next level by not only walking at PurpleStride Washington, D.C., but by also forming "Team Andra." In December of last year, he joined PanCAN's Board of Directors.
"Right after Andra's diagnosis, PanCAN was the only voice of reason that I found on the internet," Peter said. "I used PanCAN Patient Services throughout my wife's treatment. The Case Managers were an invaluable source of information. I obtained info from them on clinical trials, second opinions, surgery options and leading treatment centers."
Doctors diagnosed Peter's wife with pancreatic cancer at the start of 2013. She passed away in September of the same year at the age of 45. Peter doesn't want other children to grow up without their mothers, or other spouses to grow old without their life partners. That's why he and "Team Andra" have taken fundraising to the next level. Over the past five years, they've raised more than $180,000 for PanCAN through PurpleStride.
"Mobilizing our friends and family to fight this disease has been so important and empowering for me and my boys," Peter said. "It gives us a concrete way to fight back against the disease and honor Andra."
Brock C., PanCAN Volunteer
Dartmouth, Mass.
When Brock C. lost his father, Norman, to pancreatic cancer in March 2014, the natural-born activist picked up where his dad left off.
"It's an obligation, a mission, a crusade to do what needs to be done to fight this awful disease," Brock said. "If not me, then who? If not now, then when?"
That mentality got Brock interested in joining PanCAN's battle against pancreatic cancer. He soon realized that he could use his skills – political insight, letter writing and campaigning and activism – as a volunteer. Since his dad's passing in 2014, Brock's volunteerism has taken him to PurpleStride Boston, National Pancreatic Cancer Advocacy Day and to radio stations, where he shares his story and his fight.
"There wasn't much I could do for my dad then, but there is something I can do for others now," he said. "PanCAN has provided the outlet for me to be involved so that hopefully, one day, other sons and daughters won't have to experience losing a parent to pancreatic cancer."
There's something for everyone – for every interest, skillset, personality and schedule. Demand Better by
becoming a volunteer
.