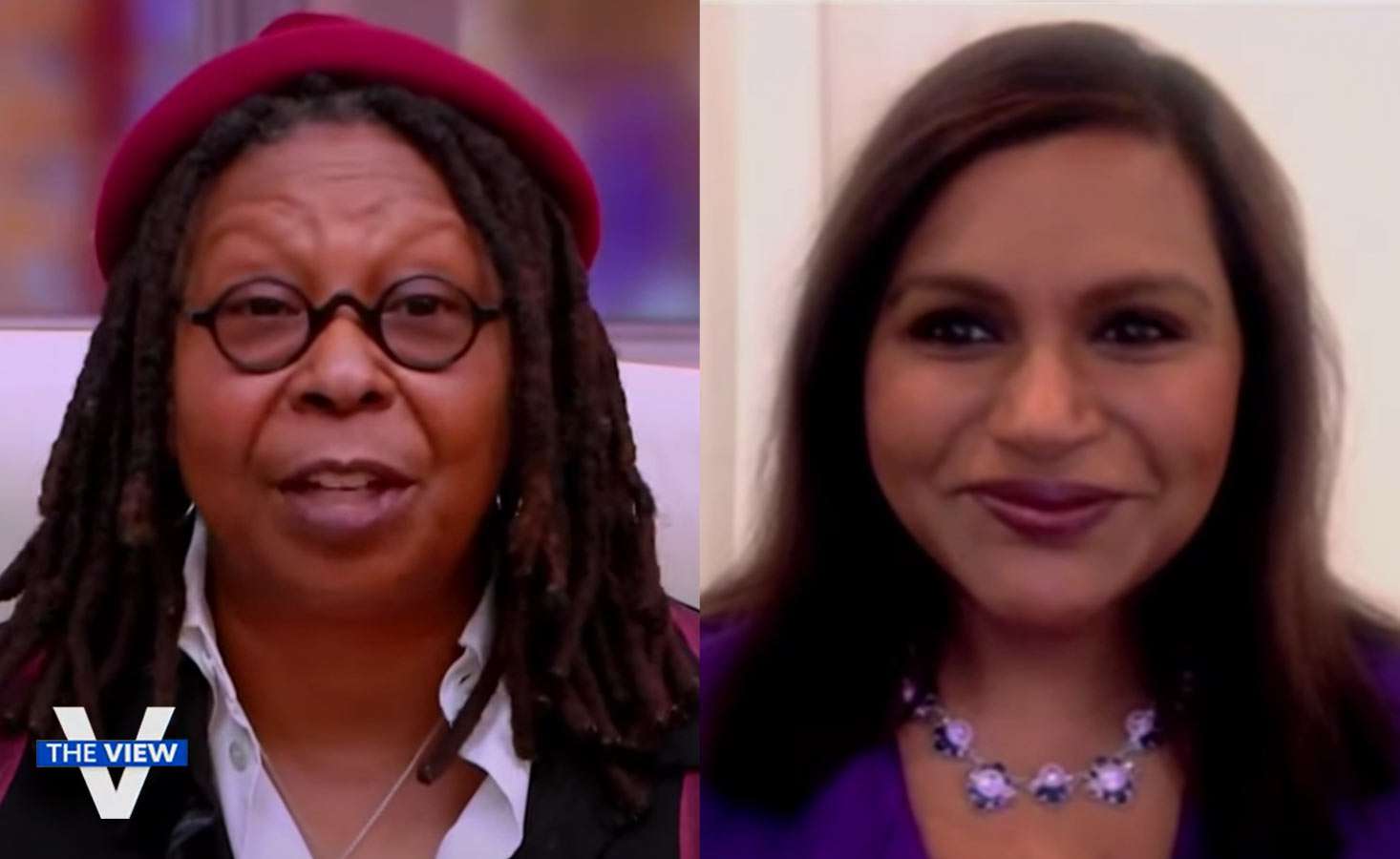 "I'm here to encourage people to support PanCAN on Giving Tuesday. I'm going to be putting my money where my mouth is and giving money, and if you do, your gift will be doubled. Even a little bit matters."
PanCAN ambassador and actor, author and producer/director Mindy Kaling appeared on ABC's "The View" talk show on Monday, Nov. 30, to discuss her work with PanCAN and why she will donate to PanCAN on Giving Tuesday – Dec. 1, 2020.
"PanCAN is incredibly meaningful to me," Mindy said on "The View."
She continued, "I'm partnering with PanCAN because this is a devastating illness. My mom was diagnosed with pancreatic cancer in 2011 – she went to the doctor with a backache and was told she had stage IV pancreatic cancer. We had no family history of it, and she was gone eight months later."
Mindy encouraged others to give back on the global day of giving, saying, "Research is so important. I really hope people support PanCAN."
Your gift to PanCAN will fund pancreatic cancer research and the many life-changing programs and services that support patients and caregivers.
"The View" co-host Whoopi Goldberg mentioned that she also wanted to do her part, noting that her friend Patrick Swayze passed away of pancreatic cancer.
Here are 6 ways you can do your part and support PanCAN on Giving Tuesday:
Make a donation and know that your gift will be matched, dollar-for-dollar, for double the impact.
Donate toward your own PurpleStride fundraising goal, donate to a loved one's fundraising effort or ask friends and family to support your PurpleStride fundraising.
Host a quick and easy Facebook fundraiser and ask for donations.
Spread the word on social media, and use @PanCAN, #PanCANforProgress and #GivingTuesday to encourage others to donate to PanCAN.
Donate your time and join a PanCAN volunteer-led affiliate in your community.
Shop Purple – get great holiday gifts that support our work to improve the lives of patients.
And speaking of the holidays, as you are shopping this month, remember to use our AmazonSmile dedicated link. Every purchase you make using this link gives back to PanCAN.
Double your impact
on the lives of pancreatic cancer patients by making a gift on Giving Tuesday.