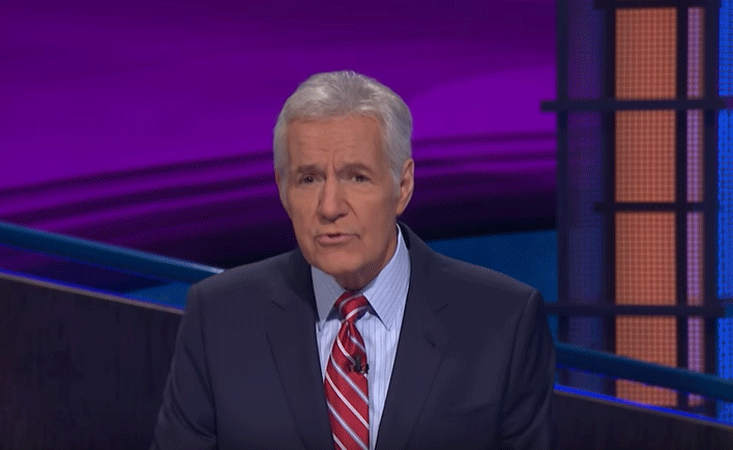 Pancreatic Cancer Action Network Is Focused on Improving Outcomes for All Patients Fighting World's Toughest Cancer
MANHATTAN BEACH, Calif. — (March 6, 2019) Alex Trebek, longtime host of TV game show "Jeopardy!" announced Wednesday, March 6, that he has been diagnosed with stage IV pancreatic cancer. Trebek made the announcement in a YouTube video he released this afternoon.
Pancreatic cancer is the third leading cause of cancer-related death in the United States with a five-year survival rate of just 9 percent. Most patients are diagnosed with stage IV pancreatic cancer because symptoms are vague and the location of the pancreas deep in the abdominal cavity is a factor hindering early detection. There is no standard diagnostic tool or established early detection method for pancreatic cancer.
"We commend Mr. Trebek for making this brave announcement and having such a positive attitude while facing pancreatic cancer," said Julie Fleshman, JD, MBA, president and CEO of the Pancreatic Cancer Action Network (PanCAN). "We are working diligently to change outcomes for patients, but we need more people to get involved and help fund critical research."
Trebek has been the host of America's Favorite Quiz Show® since 1984. He has won five Daytime Emmy® awards for Outstanding Game Show Host and received a Lifetime Achievement Award in 2011.
"Now normally, the prognosis for this is not very encouraging, but I'm going to fight this, and I'm going to keep working," Trebek said in the video.
He added, "With the love and support of my family and friends and with the help of your prayers also, I plan to beat the low survival rate statistics for this disease."
Risk factors for developing pancreatic cancer include family history of the disease, age, chronic or hereditary pancreatitis, smoking, obesity and long-standing diabetes. These and other risk factors are still being investigated.
Pancreatic cancer may cause only vague symptoms that could indicate many different conditions within the abdomen or gastrointestinal tract. Symptoms may consist of:
pain (usually abdominal or back pain)
weight loss
jaundice (yellowing of the skin and eyes)
loss of appetite
nausea
changes in stool
recent-onset diabetes
Trebek joins a growing list of notable public figures affected by the world's toughest cancer. 
PanCAN has an urgent goal to improve outcomes for patients battling the disease. The organization attacks pancreatic cancer using a comprehensive approach focused on research, clinical initiatives, patient services and advocacy.