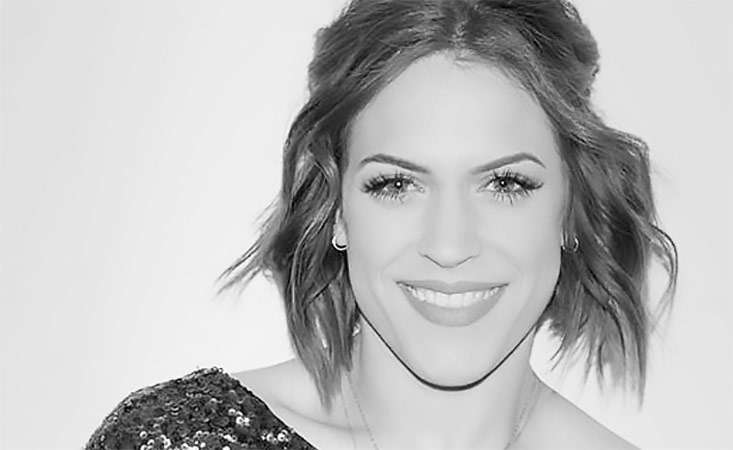 Singer, Reality TV Star to Donate 100 Percent of Song Proceeds in Memory of Her Father and Those Fighting Pancreatic Cancer
NEW YORK – (April 12, 2018) Singer, songwriter and reality TV star Erin Willett will debut a new single, "Hope's Alive," at a special performance at PurpleStride, the walk to end pancreatic cancer, in New York City on Saturday, April 14th. The song is dedicated to people fighting pancreatic cancer.
Willett, who was a semifinalist on NBC's "The Voice," and who also appeared on that network's reality show, "The Biggest Loser," lost her father to pancreatic cancer in 2011. "Hope's Alive" is an anthem of empowerment for all those who are fighting pancreatic cancer, and it honors those who have passed from the disease. Willett and fellow songwriters Elizabeth Russo and Tova Litvin will donate 100 percent of proceeds from the song to the Pancreatic Cancer Action Network (PanCAN), a worldwide leader in pancreatic cancer awareness, advocacy and research.
Their goal is to raise $1 million for the nonprofit organization.
"It's all about putting my energy into something positive," Willett said. "I can't control that my father isn't here, but I can honor his memory through my actions and the story I tell."
Pancreatic cancer has also affected the lives of "Hope's Alive" co-writers Russo and Litvin. Russo, who spearheaded the project, is caring for her father as he battles pancreatic cancer, and Litvin's mother is a five-year pancreatic cancer survivor.
"Pancreatic cancer is the world's toughest cancer with a five-year survival rate of just 9 percent," said Julie Fleshman, JD, MBA, the president and CEO of PanCAN. "It is the third leading cause of cancer-related death in this country. The awareness and funds that "Hope's Alive" generates will help PanCAN in our goal to improve patient outcomes and double pancreatic cancer survival by 2020. We are so grateful to Erin, Liz and Tova for their incredible support of our mission."
During the production of the music video of "Hope's Alive," Willett and songwriter Russo were joined by two dozen pancreatic cancer survivors and caregivers, who sang in the chorus.
"Don't feel helpless or hopeless," Russo told them during the recording session. "We are all here, we are all going to stick together, and we are going to make a difference with this disease."
"Hope's Alive" will be available for download on April 13th on iTunes, Spotify, Amazon Music, Google Play and Tidal. Proceeds will be donated to PanCAN through December 31st, 2018.
Learn more about how lifesaving donations improve patient outcomes by reading PanCAN's Impact Report or by visiting pancan.org. Follow the Pancreatic Cancer Action Network on Twitter, Instagram and Facebook.