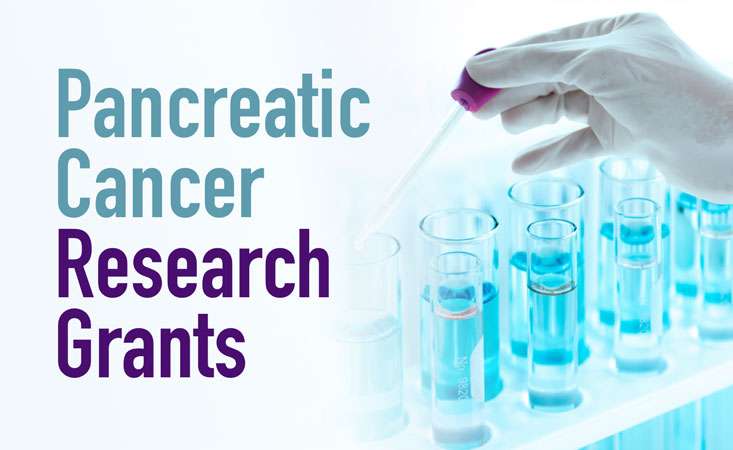 PanCAN Has Invested More Than $208 Million Over 20 Years Aimed at Building the Field of Pancreatic Cancer Researchers and Finding More Breakthroughs for Patients
LOS ANGELES, Calif. – (August 30, 2023) – The Pancreatic Cancer Action Network (PanCAN), a leading nonprofit in the fight against pancreatic cancer, today announced its largest ever single-year research investment—more than $34 million—which includes its large-scale scientific and clinical initiatives and nine new grants.
As the first organization dedicated to fighting pancreatic cancer in a comprehensive way, PanCAN has been leading a nationwide movement to tackle the disease from all angles for over two decades. The organization has invested more than $208 million into research and is poised to make even more breakthroughs for patients. These funds support PanCAN's priority of finding an early detection strategy and accelerating treatment options for people with pancreatic cancer.
"This year marks 20 years of PanCAN awarding research grants – and over that time we have established ourselves as the catalyst for change in the pancreatic cancer community. We fund bright and motivated scientists with innovative ideas and provide resources needed to attack this disease from every possible direction," said PanCAN Chief Science Officer Lynn Matrisian, PhD, MBA.
As the third leading cause of cancer-related death in the United States and with a five-year survival rate of just 12%, pancreatic cancer demands urgent action to save lives. There is currently no standard early detection test for pancreatic cancer and few effective treatments are available, making the ongoing funding of innovative research crucial to solving this challenging disease.
Throughout all 20 years of its research grants program, PanCAN has remained steadfast in its dedication to supporting early-career investigators by providing funding to kickstart their pancreatic cancer research focus. Since 2003, PanCAN has awarded 236 grants to scientists at 78 institutions around the country, building a comprehensive pancreatic cancer research community.
In 1999, when the Pancreatic Cancer Action Network (PanCAN) was founded, there were only a handful of scientists focused on pancreatic cancer, and research funding opportunities were scarce. Today, there is a growing and robust pancreatic cancer scientific community that knows more about the disease than ever before. Additionally, grantees have been able to leverage the investment from PanCAN to expand and accelerate progress against this disease. Awardees across all PanCAN grant types go on to receive an average of $11.50 in subsequent pancreatic cancer research funding for each dollar PanCAN has invested. And this has resulted in scientific breakthroughs in new treatments, early detection, understanding the risk factors and illuminating the biology of pancreatic cancer cells.
"With the help of our generous donors, we are able to continue our commitment to advancing research to make progress against pancreatic cancer," said Julie Fleshman, JD, MBA, president and chief executive officer of PanCAN.
This year, four PanCAN Career Development Award ($250,000) recipients have been selected.
This grant is designed to support junior scientists at academic and medical institutions who are early in their careers in establishing independent labs with a focus on pancreatic cancer research:
2023 Career Development Award in memory of Llewellyn Bixby IV, through a gift made by his family
William Freed-Pastor, MD, PhD
Dana-Farber Cancer Institute
Research: Immunopeptidomics to Accelerate Immunotherapies in Pancreas Cancer
Details: Dr. Freed-Pastor and his team plan to identify small pieces of proteins in pancreatic cancer cells that may be recognizable by the immune system and trigger an immune response.
2023 Career Development Award
Arjun Gupta, MD
University of Minnesota Medical School
Research: Medication-related Financial Burdens in Older Adults with Pancreatic Cancer
Details: The objective of Dr. Gupta's project is to understand the financial burdens of medications among older adults with pancreatic cancer using qualitative and quantitative methods. This work will improve pancreatic cancer care by supporting advocacy efforts to reduce drug prices, informing policy efforts to redesign insurance coverage of medications, and identifying medication overuse and underuse to optimize prescribing.
2023 Career Development Award, funded by Rick Star in memory of Janet Ranta Star
William Hwang, MD, PhD
Massachusetts General Hospital
Research: Mechanisms of Cancer-Nerve Dynamics in Pancreatic Cancer
Details: Dr. Hwang anticipates that this study will transform the understanding of how pancreatic cancer cells and the peripheral nervous system collaborate to promote tumor growth, survival, and dissemination, as well as guide prioritization for therapeutic intervention in the burgeoning cancer neuroscience field.
2023 Career Development Award
Ivana Peran, PhD
Georgetown University's Lombardi Comprehensive Cancer Center
Research: Role of Stromal Cadherin 11 in Chemotherapy Response in Pancreatic Cancer
Details: The goal of this project is to understand how inhibition of cadherin 11 might strengthen the immune system's response to the tumor and make standard-of-care chemotherapy more effective. These findings could be rapidly translated into a clinical setting to benefit pancreatic cancer patients.
PanCAN is also awarding one Catalyst Research Award ($225,000), one PanCAN Informatics and Data Science Research Fellowship ($177,000), and two PanCAN Fellowship Awards funded by the Francois Wallace Monahan Fund ($150,000):
2023 Catalyst Research Award in memory of Daniel J. Kobasic
Wansu Chen, PhD, MS
Kaiser Permanente Southern California Department of Research & Evaluation
Research: Recent-onset Hyperglycemia and the Risk of Pancreatic Cancer: An Enhancement of the ENDPAC Model
Details: Dr. Chen's project will explore using a clinical parameter, hemoglobin A1c levels, to improve our ability to identify patients who are most at risk for pancreatic cancer and further enhance the risk prediction model used for the PanCAN Early Detection Initiative
2023 Cancer Informatics & Data Science Research Fellowship
Basil Bakir, MD, PhD
Columbia University
Research: Predictive Biomarkers For Chemotherapy Through Master Regulator Analysis
Details: This project will look at patient molecular data and clinical outcomes from PanCAN's SPARK database to discover predictors that can help clinicians pair patients with the most appropriate chemotherapy.
2023 Fellowship, funded by the Francois Wallace Monahan Fund in loving memory of Michael Insel
Guillaume Cognet, PhD
University of Chicago
Research: Glycine availability in the PDAC tumor microenvironment as a driver of chemoresistance
Details: Dr. Cognet intends to determine how high levels of a nutrient, glycine, become present in the microenvironment of pancreatic tumors and its role in resistance to treatments.
2023 Fellowship, funded by the Francois Wallace Monahan Fund in loving memory of Michael Insel
Julien Dilly, MS
Dana-Farber Cancer Institute
Research: Understanding mechanisms of response and resistance to RAS-pathway inhibition in pancreatic cancer
Details: This research aims to explore and characterize the features of response and resistance to KRAS inhibitors in pancreatic cancer and elucidate new biomarkers (biological clues) and combination therapy strategies that will guide utilization of KRAS inhibitors in a clinical setting.
In 2022, PanCAN introduced the Therapeutic Accelerator Award to develop new investigational drugs that may be tested through the PanCAN Precision PromiseSM adaptive clinical trial. The organization continues to forge new partnerships in the biotechnology and pharmaceutical sectors through a second annual award, to be announced later this fall.
All grantees are selected through a peer-review process and participate in PanCAN's Community For Progress, a collaborative strategy offering grantees professional support through networking, mentoring, and training opportunities. To learn more about PanCAN's research investments, visit pancan.org.