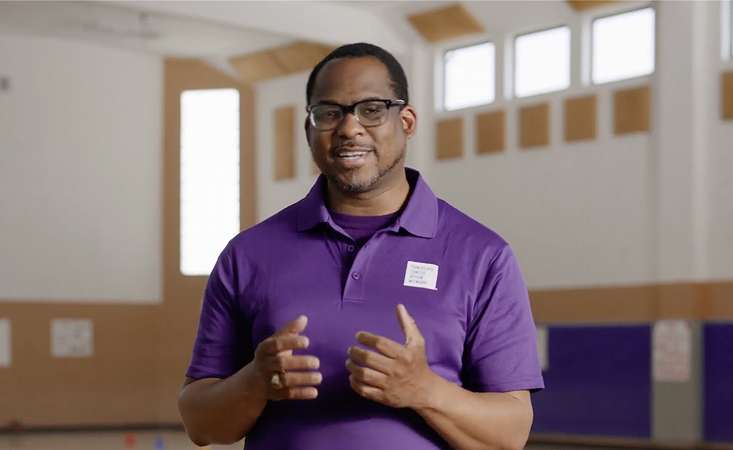 Clarence "Pop" Peters was one of the first Black men to own a business in downtown Greenville, S.C.
He was a mover and a shaker; if he wasn't initiating, he was supporting, in any way that he could.
Active in the civil rights movement.
A perfect gentleman and a man of few words.
And having grown up during the segregation era, Pop Peters was always motivated. To persevere, in spite of. To build, in spite of.
When he was diagnosed with pancreatic cancer in his 70s, he persevered. He even built a new house for his family – something to leave them when he was gone. Two years after the house was complete, Pop Peters passed away.
His grandson, Dr. Wayne Hopkins of Los Angeles, remembers the stigma associated with cancer back then.
"The disease was kept very hush-hush – it was considered taboo," Wayne said.
He can still remember the days after his grandfather's death – his grandmother, mother and aunt mourning together in a darkened room in the house, not comfortable talking openly about the disease that had taken a much-loved husband and father.
Wayne wonders how things could have been different if PanCAN had been around then. If his family had had a place to come for connection, support, help and hope.
"I know that he and my family would have felt less shame," Wayne said. "They would have felt that they had people in their corner to help them, and that they weren't at the end of the road.
"We could have had a celebration of my grandfather's life, instead of mourning his loss from the C word."
Today Wayne works as a PanCAN staff member, where he speaks out about the importance of sharing information and experiences when it comes to pancreatic cancer, as well as about advocating for a diagnosis, good treatment and quality of life.
He is also appearing in a new PanCAN advertisement, airing now, during National Black Family Cancer Awareness Week, encouraging people to attend a PanCAN-led panel discussion on June 22 with members of the Black community sharing their experiences with pancreatic cancer.
Pancreatic cancer affects Black Americans more than any other racial or ethnic group. Researchers don't know exactly why, but they believe environmental and lifestyle factors play a role. Also, some Black patients face barriers that can hinder them from receiving care.
Wayne remembers that his grandfather, like many people, was reluctant to go to the doctor – as a business owner, if he wasn't working, he wasn't providing for his family.
Challenges associated with pancreatic cancer and how to solve them will be discussed in PanCAN's June 22 virtual event, which is
free to join
.
Also being covered – how to speak with your physician about a personalized care plan; how to access treatment options that are right for you, including clinical trials; and free resources available through PanCAN Patient Services.
By the time Pop Peters was admitted to surgery to try to remove his tumor, it was too late, Wayne said.
"They had to close him right back up – the cancer had spread."
He wants people to know that PanCAN offers resources and information that can help all patients and families navigate next steps after diagnosis. If something isn't feeling right, he said, "Make that call to Patient Services – they have a track record of making whatever experience you're having, better."
Coincidentally, June is also Men's Health Month, a time to encourage early detection and treatment of diseases, as well as to raise awareness of preventable health problems among men and boys.
Given his grandfather's pancreatic cancer, and that his father survived prostate cancer, Wayne stays on top of his health.
"I get the screenings I need, and I make sure my doctor knows my family health history."
Today, Wayne is reflecting on how much has changed since Pop Peters' fight with pancreatic cancer.
He can remember vividly getting his very first haircut in his grandfather's barbershop.
"I can still hear the clippers – a sound I was used to. And the sound of some of the other kids in there getting their hair cut, crying. When it was my turn, I climbed up in his chair and sat very still and very quiet. After he finished cutting my hair, he turned the chair back around to face the mirror and he said, 'You did good.'
"He was a very quiet man. Those three words meant everything."
Wayne thinks Pop Peters might have the same reaction to his work with PanCAN.
"Knowing my grandfather, he would have had a level of expectation that I would do something meaningful with my life in my community and in my church," he said. "I think this would have made him happy."
RSVP today
for "Let's Talk About: Pancreatic Cancer in the Black Community," taking place on Wednesday, June 22, 2022, at 2 p.m. ET / 11 am. PT.