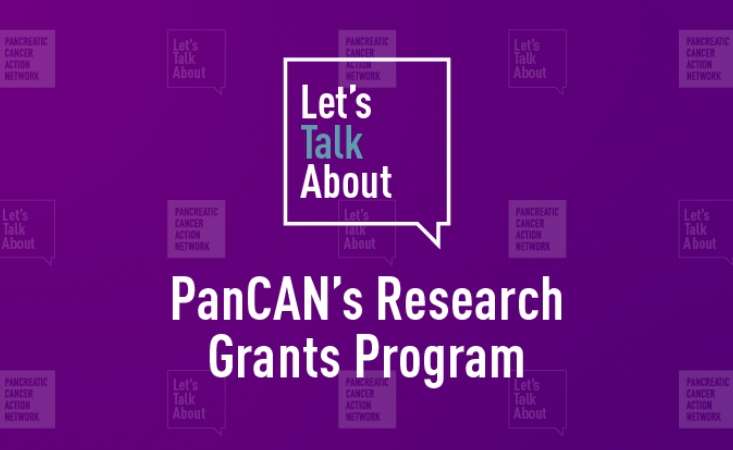 Editor's Note: As part of Pancreatic Cancer Awareness Month, we are republishing this story about PanCAN's Research Grants Program, originally posted in August of 2022.
Since its founding in 2003, PanCAN's Research Grants Program has been steadily building a pipeline of investigators focused on accelerating progress for patients with pancreatic cancer.
That rich history has resulted in measurable gains. To date, PanCAN has awarded 234 research grants to 213 scientists at 79 institutions.  The organization's overall research investment is now $174 million, including our competitive Research Grants Program and leading-edge scientific and clinical initiatives. This investment is making a significant impact on the diagnosis, treatment and care of today's patients and those who will be diagnosed in the future.
In 2022, 25 research grants have been awarded – including 16 newly awarded grants and nine extensions – totaling a record $10.5 million.
Here, we take a peek behind the scenes of PanCAN's Research Grants Program. How do these important grants get funded? How do scientists apply for the grants and how are the difficult decisions made to fund certain projects out of the many applications PanCAN receives?
The goal is to bring together a diverse group of top scientists and clinicians who are researching the disease in different but complementary ways, said PanCAN Associate Director of Scientific Grants Reem Malek, PhD.
"PanCAN's diverse portfolio of grants means we can help bring new treatment options to today's patients while also setting up the building blocks for tomorrow's discoveries," she said. "Taken together, our PanCAN-funded scientists are publishing groundbreaking research on a range of topics, from understanding the biology of the disease to improving diversity and equity in understanding pancreatic cancer genetic risk factors."
Although many aspects of the grants program have evolved as needs changed, PanCAN has consistently been focused on supporting early career investigators. This ensures that the best and brightest are engaged in the field of pancreatic cancer research, working to build on previous discoveries.
These new scientists desperately need the support. Before they can qualify for large grants from the National Cancer Institute or other government funding agencies, a young investigator must build a research program with the preliminary data they need to move forward. That's where PanCAN steps in. Through the Career Development Award, scientists have the funding to get their program off the ground.
This support has had an impact over the years: For every $1 PanCAN invested in grant recipients from 2003 to 2019, they were able to go on to receive an average of $11.50 in subsequent funding to support their research.
The Career Development Award is part of a diverse portfolio additional grants in a range of categories, from early detection and treatment to a new Therapeutic Accelerator Award that is geared towards early stage clinical trial research.
Although each grant program follows a different process, every application is peer-reviewed, meaning that a committee of scientists and clinicians from institutions from across the country evaluates each application based on a set of criteria.
For example, for the Career Development Award, PanCAN issues a request for applications from investigators that details the grant's goals, guidelines, eligibility criteria and process for submission. A Scientific Review Committee uses the same criteria to review and score each proposal.
These criteria address questions related to the investigator, the project goals, the research process and the institutional support demonstrated in the application, all to make sure that the project will bring meaningful progress and has the highest chance of success. Grant applications are scored on scale of 1-5, with those scored as a one deemed high priority for funding.
Once the committee decides the research projects to be funded, dollars are released and investigators can get started on their work. However, their relationship with PanCAN doesn't end there: Funded scientists become members of PanCAN's Community for Progress, an ever-growing network of researchers committed to improving the lives of patients with pancreatic cancer – whether they are aiming to better understand the basic biology of the disease, discover new treatments or bring improved palliative and supportive care options to patients.
This group of researchers meets once annually for the PanCAN Scientific Summit, an event that offers opportunities to share knowledge and spark new collaborations. Young investigators have the chance to be mentored by established researchers, helping to bring along the next generation of scientists.
Patients are key to all of the research PanCAN funds. Patient advocates sit on the committees that award certain grants, like the Career Development Award. As one of the few organizations to incorporate the patient voice into the grant review process, PanCAN shows its commitment to making sure patients are at the center of all the work we do.
Also critical to PanCAN-funded research: Donors. The entirety of the grants program is funded by generous individuals who decide that funding pancreatic cancer research should be a top priority.
"Our investigators rely on donors who understand just how critical their work is to patients and families," says Malek. "That support means everything – and continues to bring about new discoveries and real progress."
Donate today
so PanCAN can continue to fund groundbreaking research.