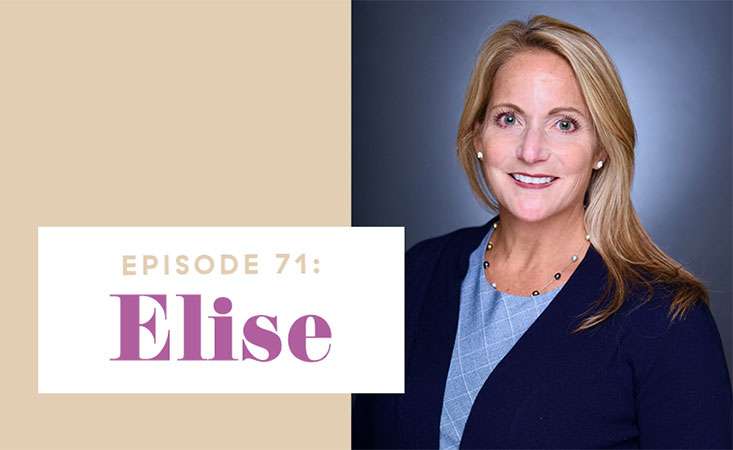 Meet Elise Roth Tedeschi, an eight-year pancreatic cancer survivor and co-Affiliate Chair of PanCAN's Atlanta Affiliate of volunteers.
She's passionate and outspoken when it comes to pancreatic cancer and navigating steps after diagnosis. And she often shares the importance of being an advocate for yourself and finding a doctor who will fight for you.
Elise was shocked when she was diagnosed with stage IV pancreatic cancer at age 42. A mom of two young boys, Jake and Ryan, and married to Patrick, the love of her life, she had a thriving career and a whole life still ahead of her.
Elise was the subject of a recent podcast interview for Real Women, Real Stories. Every month, Real Women, Real Stories promotes awareness of different cancers and the tough women who are fighting for their lives.
During the eight-minute interview, Elise shares her story of diagnosis and treatment and encourages those facing pancreatic cancer to contact PanCAN's Patient Services for free one-on-one information and resources, including access to PanCAN's Know Your Tumor® program that can help determine the best treatment approach.
"Patient Services is like having your own friend there," she said in the interview.
Elise is so passionate about people advocating for themselves, that she was inspired to write an open letter to Alex Trebek when he was diagnosed with stage IV pancreatic cancer in March 2019. The letter went viral and received nationwide attention.
Read more about Elise, and learn about her special friendship with fellow pancreatic cancer survivor and volunteer co-Affiliate Chair in Atlanta, Teona Ducre.