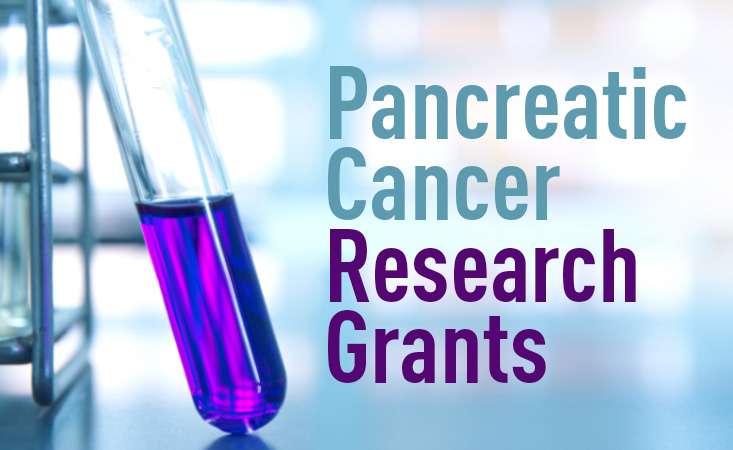 The Pancreatic Cancer Action Network's (PanCAN) generous donors and supporters invested a record $22 million in research in fiscal year 2021. This includes nearly $3 million awarded to scientists and clinicians around the country through our peer-reviewed Research Grants Program. Research funding also went to support the organization's leading-edge scientific and clinical initiatives, including the Precision PromiseSM adaptive clinical trial and Early Detection Initiative.
Thirteen investigators received PanCAN grants this year. The 2021 research grant recipients include nine early-career scientists whose grants boost their commitment to pancreatic cancer research, two past grantees who received extensions to continue their promising precision medicine projects and two researchers studying early detection strategies and ways to increase diversity and equity in understanding pancreatic cancer genetic risk factors.
"We remain committed to building and strengthening a community of researchers working together to improve outcomes for patients and families faced with pancreatic cancer," said Lynn Matrisian, PhD, MBA, chief science officer at PanCAN. "Our diverse portfolio allows us to invest in future leaders while also supporting projects with real-time potential to improve treatment options and early detection approaches."
To date, PanCAN has awarded 218 research grants to 203 scientists at 75 institutions.  The organization's overall research investment is now more than $149 million, making a significant impact on the diagnosis, treatment and care of today's patients and those who will be diagnosed in the future.
"None of this would be possible without the trust and dedication of our donors and supporters," Matrisian said. "Even in the midst of such a challenging past year, we were honored to be able to make such a significant investment in research aimed toward creating a world in which all patients with pancreatic cancer will thrive."
Lab-based research is necessary to understand the biological underpinnings of what makes pancreatic cancer cells behave differently from healthy cells of the pancreas. These findings have the potential to be translated into clinical benefit through stopping or slowing the growth of the tumor or discovering clues to aid in earlier detection.
"The more we know about pancreatic cancer and its surroundings, the better positioned we are to improve and extend patient lives," Matrisian said.
The following researchers are recipients of PanCAN research grants this year. Click on each name to learn more about the investigator and their project goals.
PanCAN Early Career Investigator Award recipients:
PanCAN Research Project Grant recipients:
Treatment Research Projects
Early Detection Research Projects
"We extend our congratulations to this year's research grant recipients, and we are eager to see the discoveries they're able to make," Matrisian said.
"And PanCAN is planning to invest another $28 million in research this coming year, thanks to the unwavering support of our donors."
Donate today
to ensure PanCAN continues to fund transformational pancreatic cancer research.