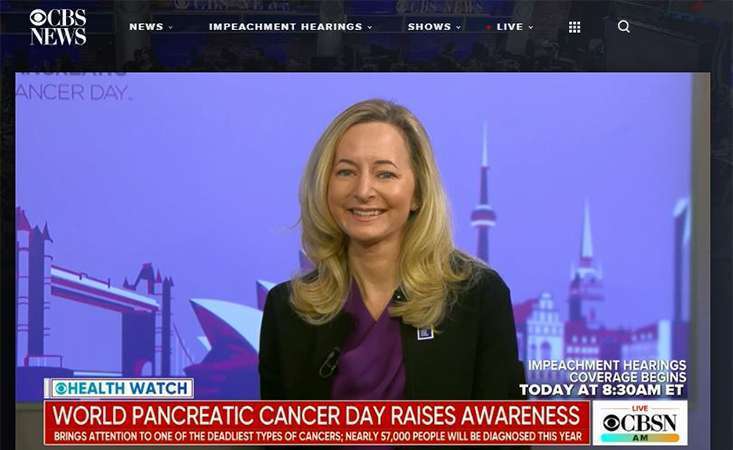 Editor's note: We continue our 2019 Year in Review series today by recapping some of PanCAN's high-profile media coverage this year including pancreatic cancer research, national news, volunteer contributions and more.
In 2019, the Pancreatic Cancer Action Network (PanCAN) continued to drive awareness of the world's toughest cancer through news coverage in print, online and broadcast media outlets. Below are some top highlights from this year.
Alex Trebek
When the beloved "JEOPARDY!" host, Alex Trebek, announced his stage IV pancreatic cancer diagnosis in March, he instantaneously became one of the most public faces of this disease to date.
PanCAN appreciates his openness about his personal experience and continues to support him through every step of his pancreatic cancer journey.
This year, PanCAN President and CEO Julie Fleshman, JD, MBA, was interviewed by multiple news outlets about Alex's diagnosis and his impact on awareness for the disease.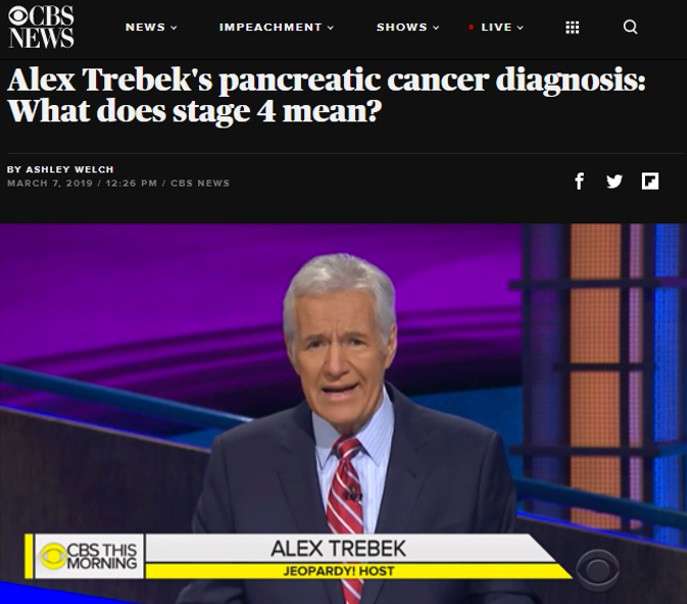 'Team Alex' at PurpleStride Los Angeles
To support Alex Trebek, nearly 200 friends, family and staff from the TV game shows "JEOPARDY!" and "Wheel of Fortune" attended the PurpleStride Los Angeles walk to end pancreatic cancer in May. Trebek himself joined, speaking on stage during the event's opening ceremonies.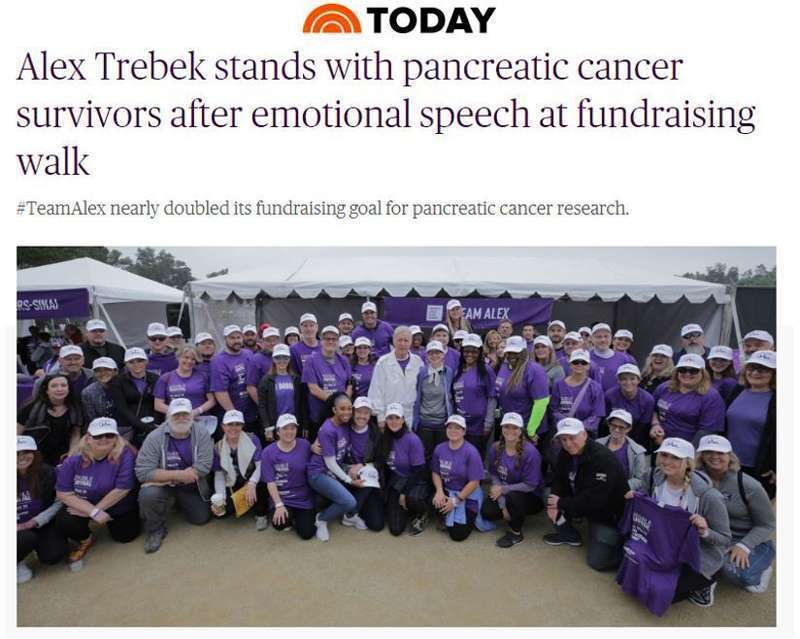 Advocacy Day
National Pancreatic Cancer Advocacy Day in June saw more than 650 pancreatic cancer advocates, including 110 survivors, descend on Capitol Hill in Washington, D.C., to meet with legislators regarding the need for further pancreatic cancer research funding.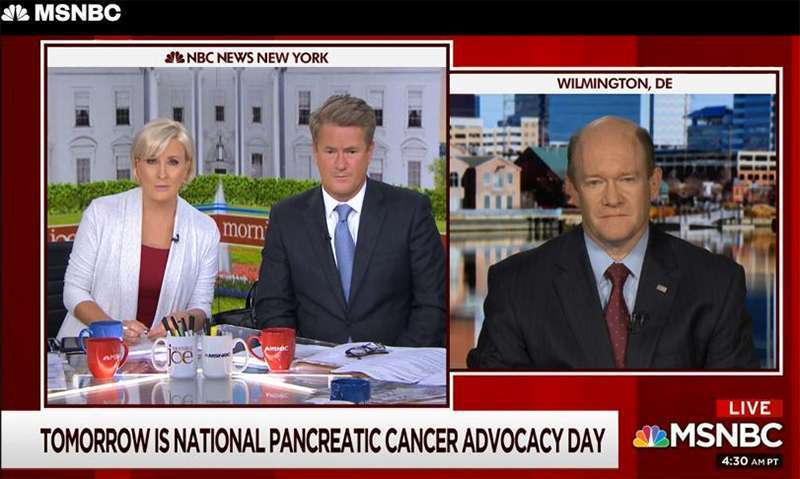 November Awareness
November was Pancreatic Cancer Awareness Month. Throughout the month, PanCAN highlighted pancreatic cancer survivors and caregivers, including Quiet Riot drummer, Frankie Banali, in a national Public Service Announcement (PSA) campaign.
In addition, specifically on World Pancreatic Cancer Day (Nov. 21), PanCAN used media coverage to garner awareness for the world's deadliest cancer.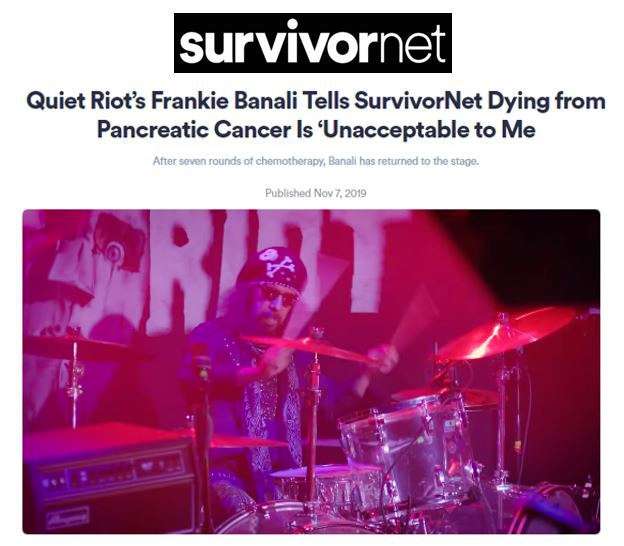 PanCAN's Leadership Team
Members of the PanCAN leadership team were in the news often this year as well, providing expert opinions and thought leadership on various topics from pancreatic cancer research to treatments and more.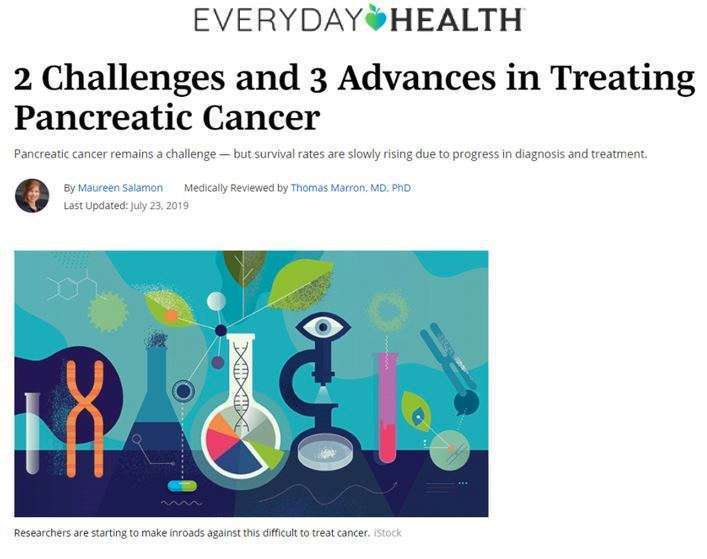 Survivor and Volunteer Stories
Throughout the year, PanCAN had the privilege of sharing the inspirational stories of pancreatic cancer survivors, volunteers and donors who constantly remind the PanCAN team of why we do what we do.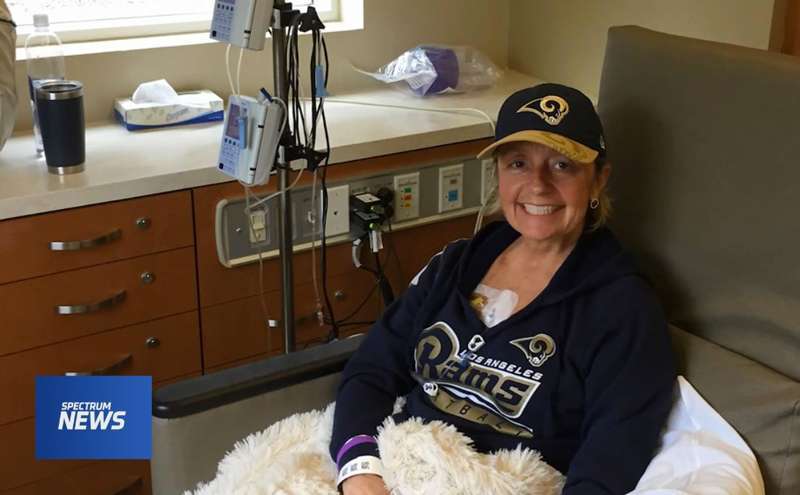 For the latest news regarding pancreatic cancer year-round, visit
pancan.org/news
.