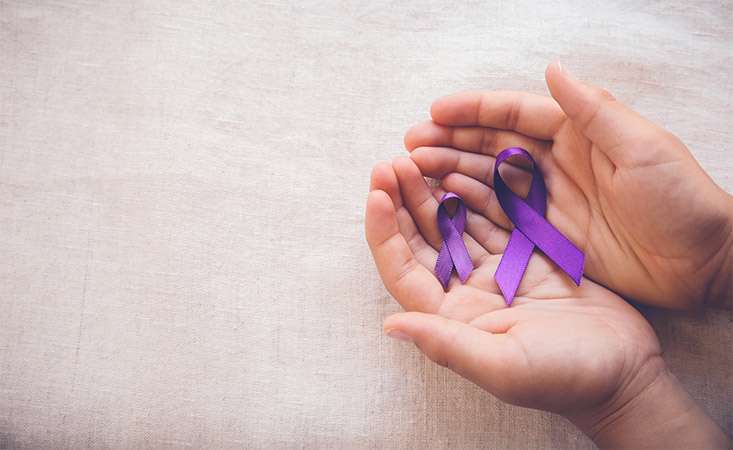 Today is World Cancer Day. Every Feb. 4, the world unites to raise much-needed awareness and education about cancer.
According to WorldCancerDay.org, 9.6 million people worldwide die each year due to cancer-related deaths.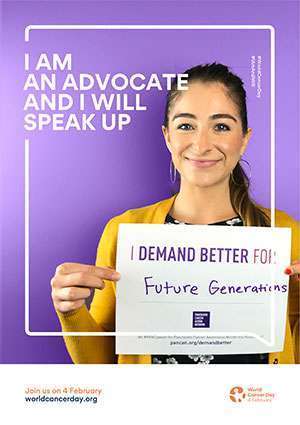 In 2019, an estimated 45,750 will die from pancreatic cancer in the United States.
With your support, the Pancreatic Cancer Action Network (PanCAN) can help improve outcomes for patients, ensuring pancreatic cancer is no longer the nation's deadliest major cancer.
The theme for World Cancer Day is "I Am. And I Will." Unlike previous years, this theme will span over the course of three years into 2021.
"A multi-year campaign offers a chance to create long-lasting impact by increasing public-facing exposure and engagement, as well as more opportunities to build global awareness and impact-driven action," according to WorldCancerDay.org.
The "I Am. And I Will." theme is in line with what PanCAN believes to be true about the fight against pancreatic cancer – that individually and collectively we can create real, tangible change for those impacted by the disease.
One way to do this is by spreading the word about the symptoms and risk factors, as well as working to find a proper means of early detection and more effective treatment options for each patient.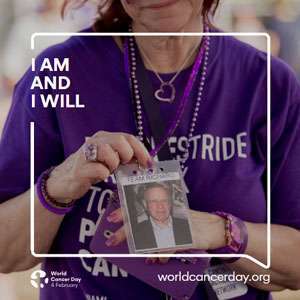 Join PanCAN in making this happen by using World Cancer Day to:
Spread the word about pancreatic cancer with these simple infographics. By sharing with your friends and family, you'll educate countless people and put an important spotlight on pancreatic cancer.
Wear purple on World Cancer Day and share a picture on social media using #WageHope, #IAmAndIWill and #WorldCancerDay.
Donate to PanCAN to improve patient outcomes and create a world without pancreatic cancer.
Be sure to track the day's activities on social media using #WageHope,#IAmAndIWill and #WorldCancerDay. Also, tell the world why and how you support the fight against cancer.
PanCAN needs your support to improve patient outcomes and double survival. Please
donate today.